Happy Spring Equinox! Here's a monster catch-up post from the past few months.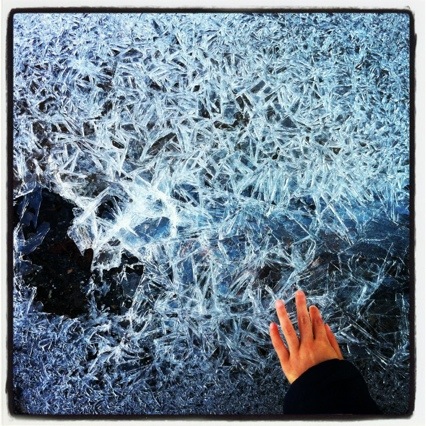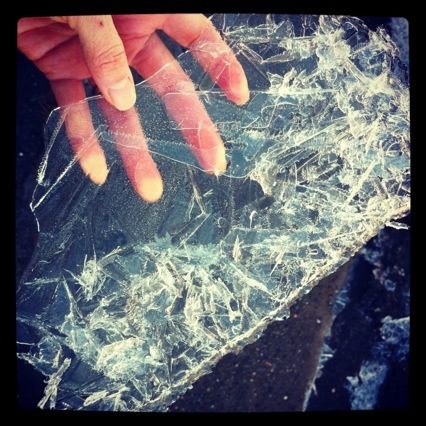 It's been a long, icy winter. Lots of snow. Lots of ice.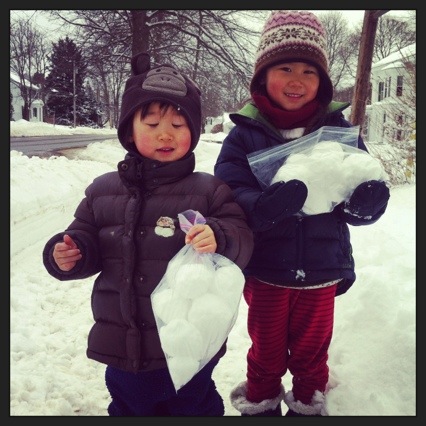 We saved some for a summer snowball fight, though.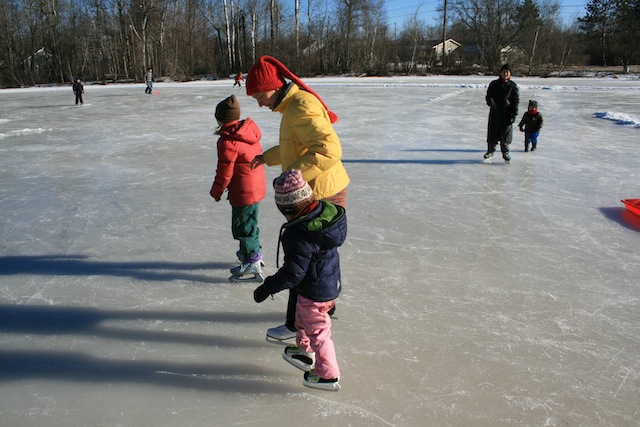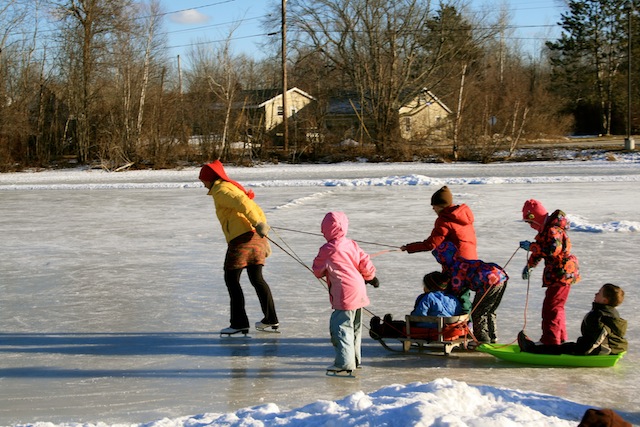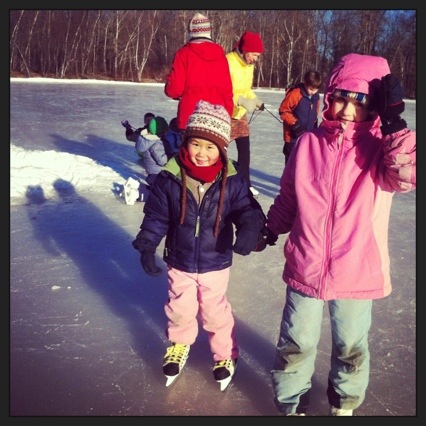 V discovered the joys of ice skating.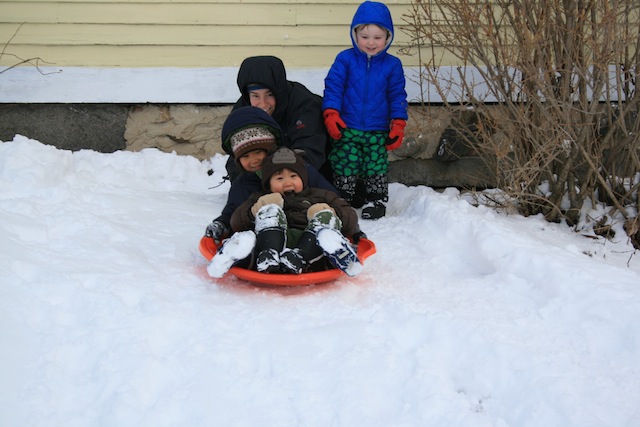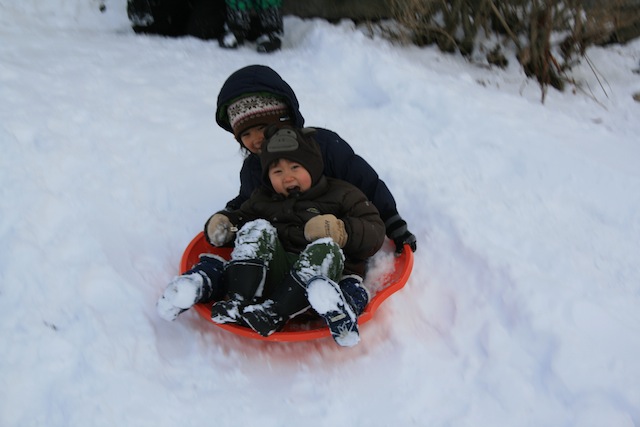 We visited sv Robin in Maine this winter. O enjoyed sledding with screams of delight; V was a bit more stoic.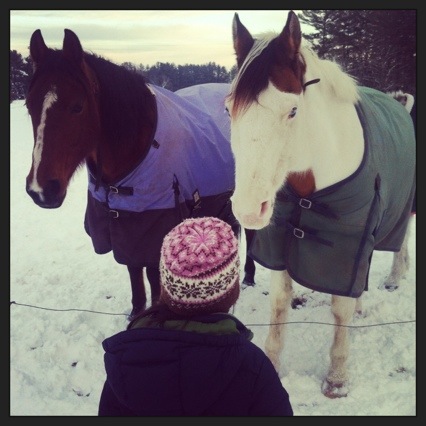 V was reminded of her love of horses, they belong to sv Robin's neighbor.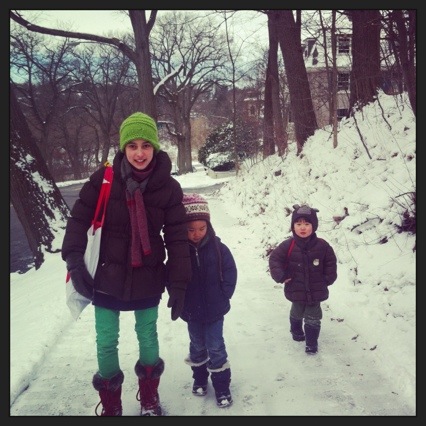 Our first visit to Boston in the winter — Tig took a marine electrical class in February. V re-united with her beloved Miss A. She was the perfect companion for our Aquarium trip.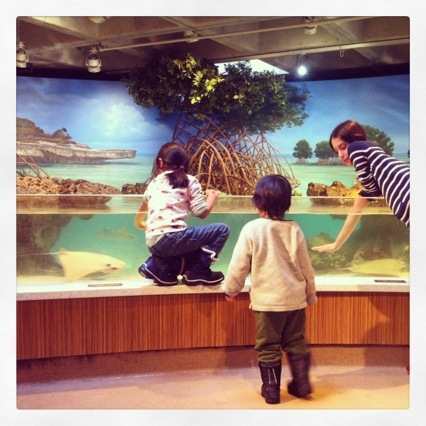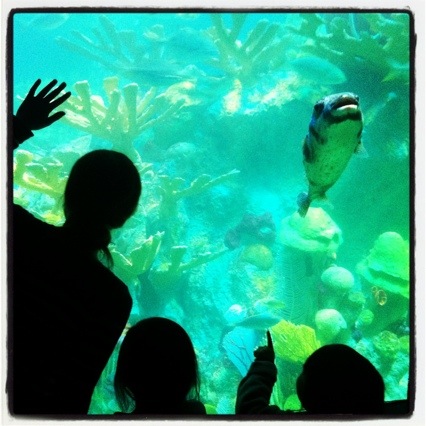 V also reconnected with her toddlerhood besties, O and I. They rocked the Museum of Science and had lots of fun playing spy games.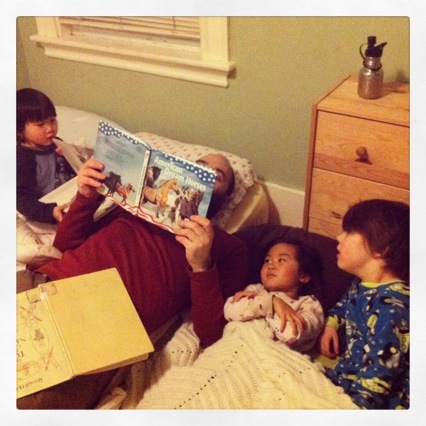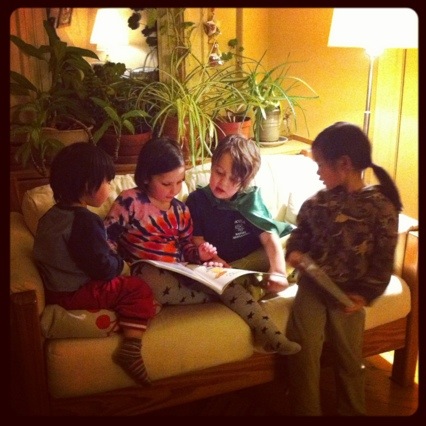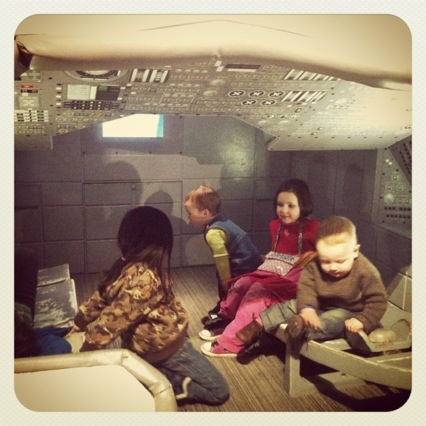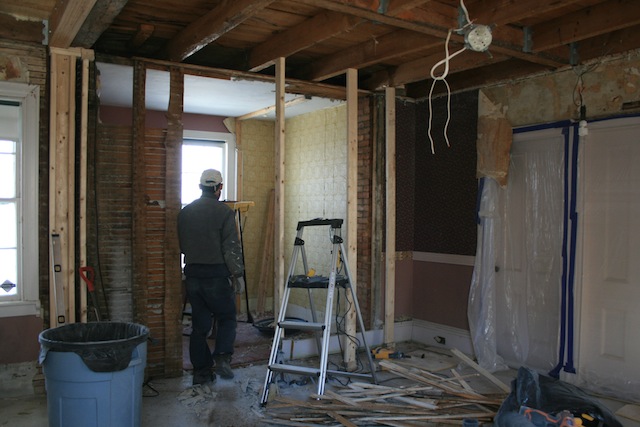 Tig plugged away at the Purple Palace when we got back from our trip.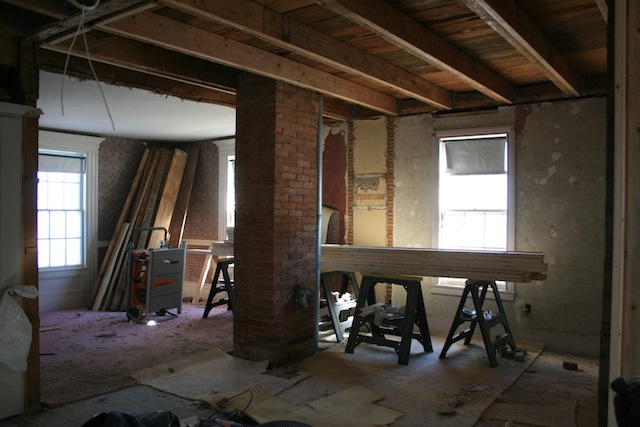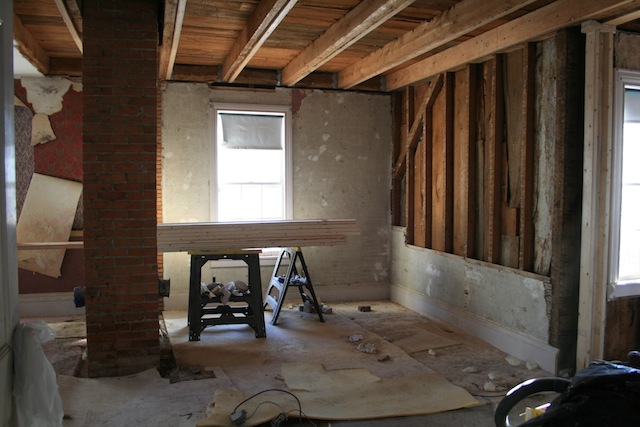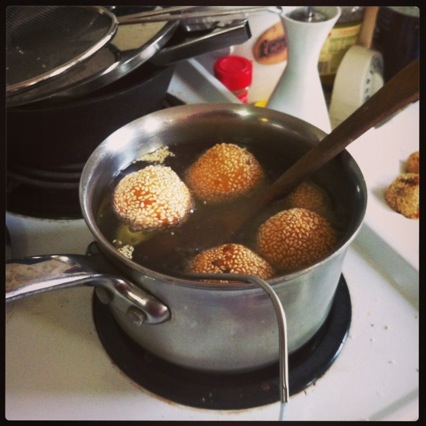 In between we had our Lunar New Year's Party. We cheated this year and cooked half a dozen packages of dumplings from Trader Joe's. But Tig made his favorite sesame balls.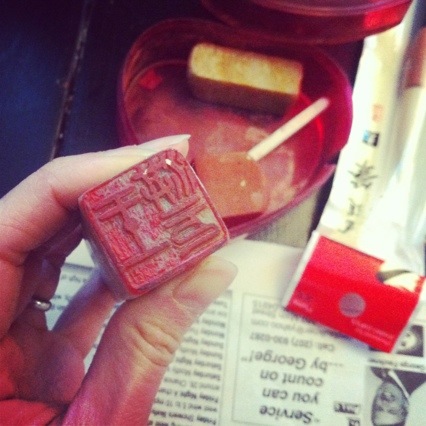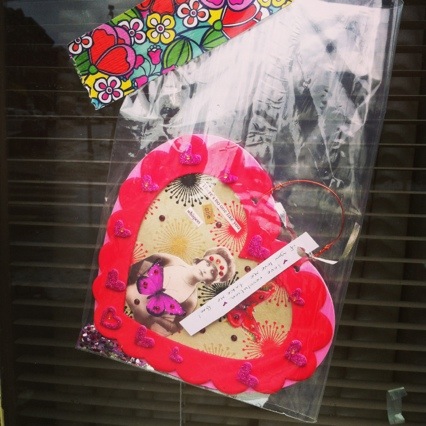 A heartwarming Valentines Day in our neighborhood. A stealth love revolutionary left these awesome hearts around town.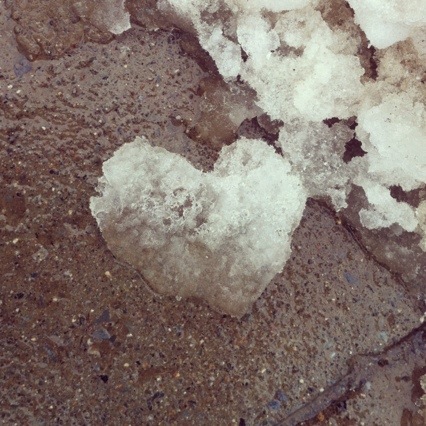 V found this heart from nature the same day.
We visited Boston for the second time at the end of February, because Tig was speaking at the New England Boat Show. See the slideshows on cruising the ICW and cruising the Bahamas.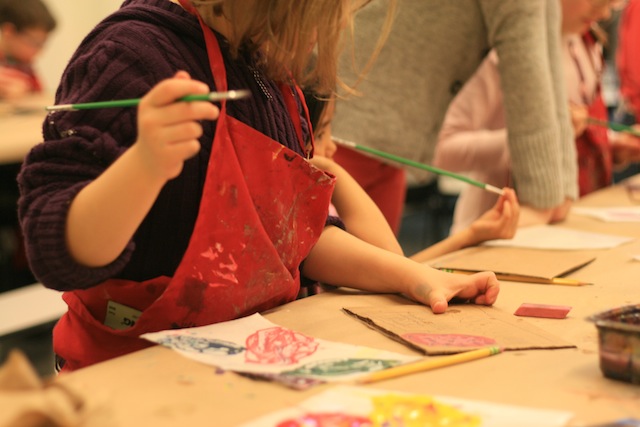 Our second trip to Boston included an Artful Adventures homeschool class.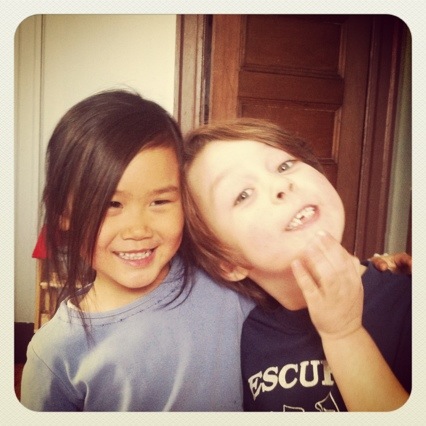 O has a surprise to show us.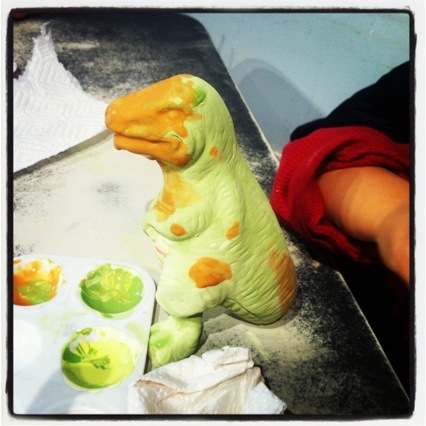 Our friends ZZ and Z took us to the Clay Room, where V and O painted their own clay figurines. We also went to watch their dance class. V decided she really wanted to learn tap dancing. After a week, we left for sunny Southern California to visit Tig's parents for a week.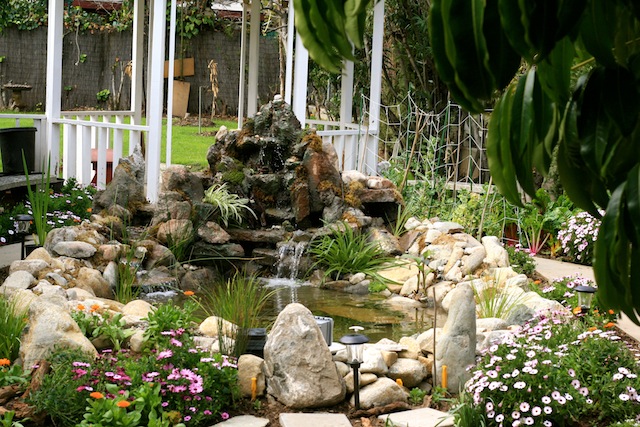 Apparently, LA in the winter is like Maine in the summer.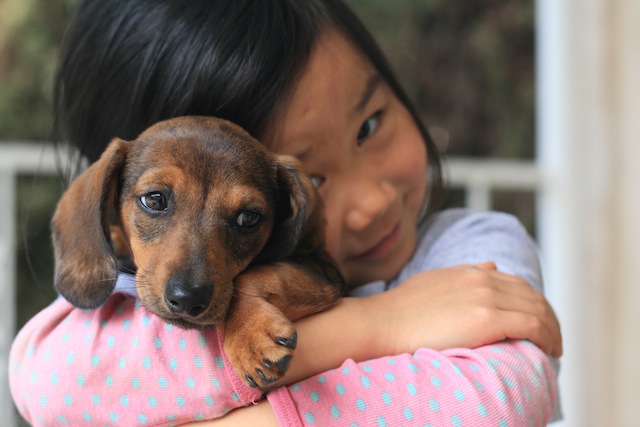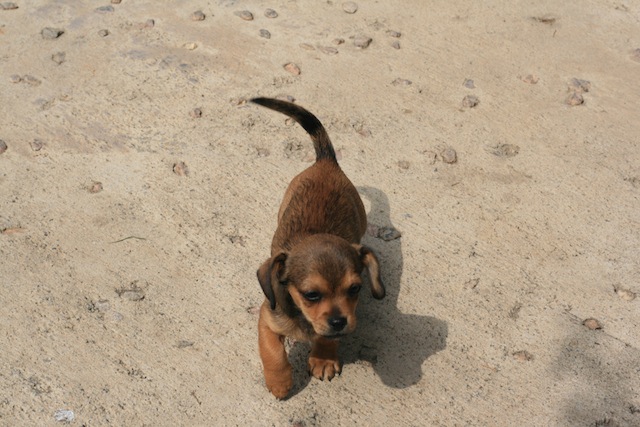 There was a lot of lovin' on puppies.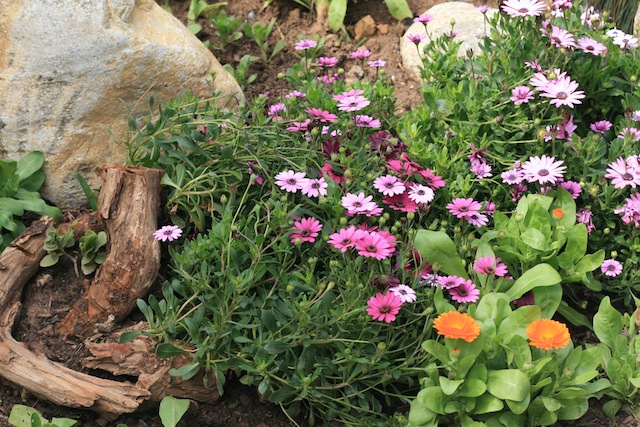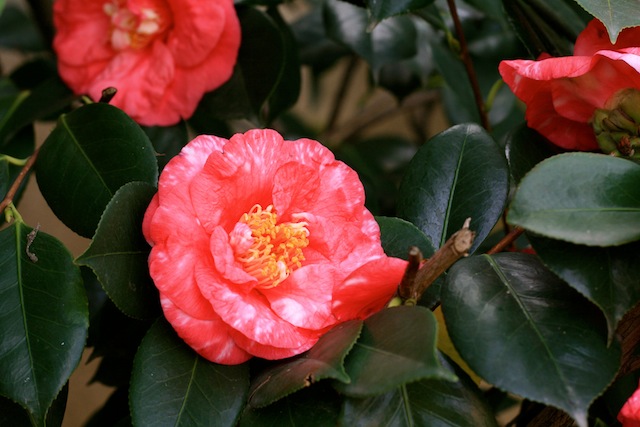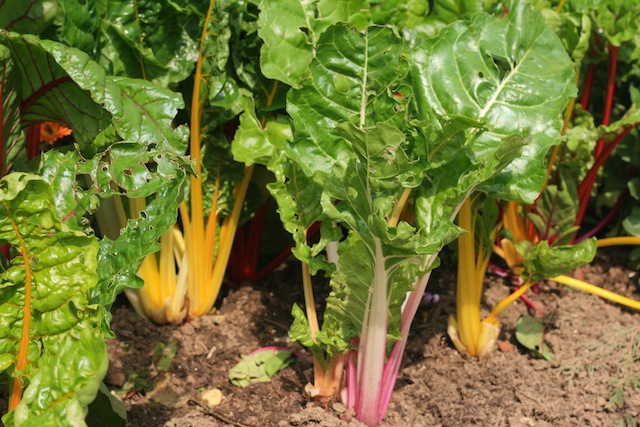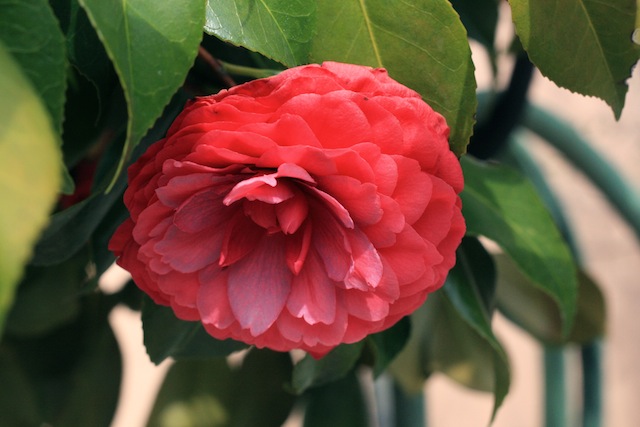 Tig and I were mostly envious of their garden.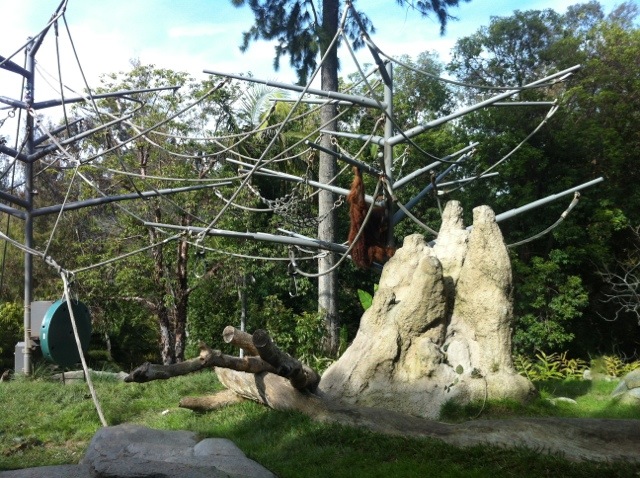 We visited the San Diego Zoo, where I met my old high school friend, Wendy and her daughter.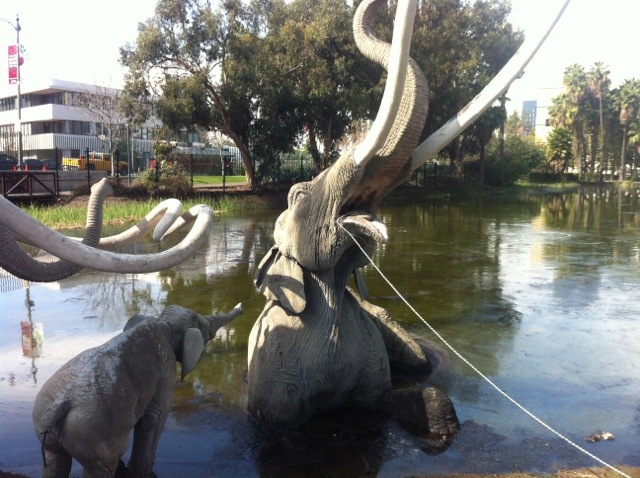 And the La Brea Tar pits where we could see real paleontologists at work.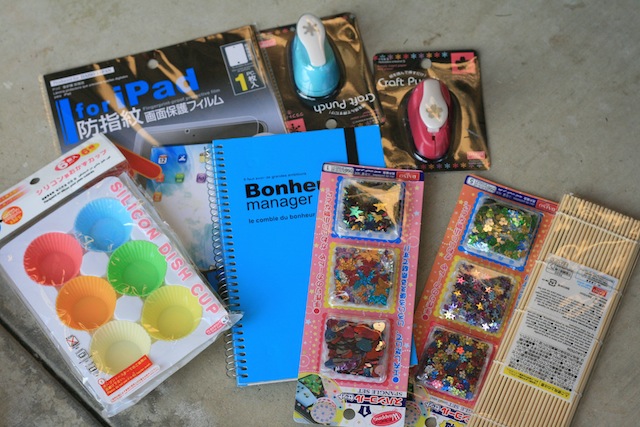 Something not found in Maine: a Japanese dollar-fifty store. Tig and I got a date night in to see The Hobbit (second one). And I'm still reminiscing about the daily morning walk together to get a cup of coffee.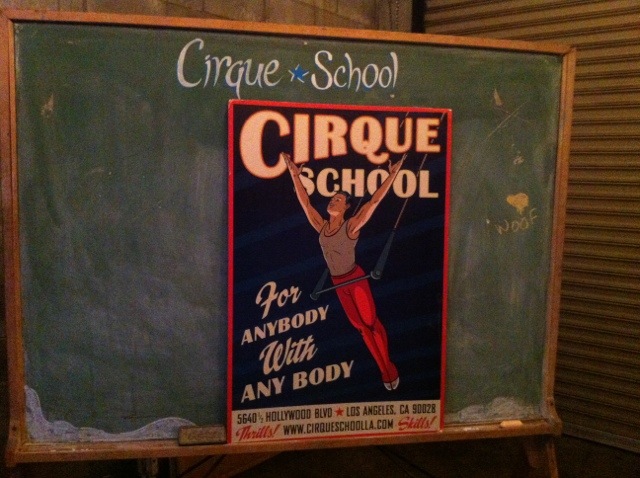 I got to realize a long-time dream of time: to take an aerial arts class.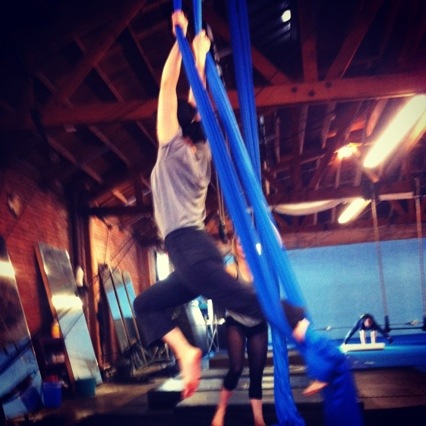 I took two classes at the The Cirque School in LA. I'm thrilled to find something to work towards in terms of health and skills. I'm trying to convince Tig to rig some silks and a lyra (aerial hoop) in our living room at the Purple Palace.
Here's to more sunshine and warmer days.