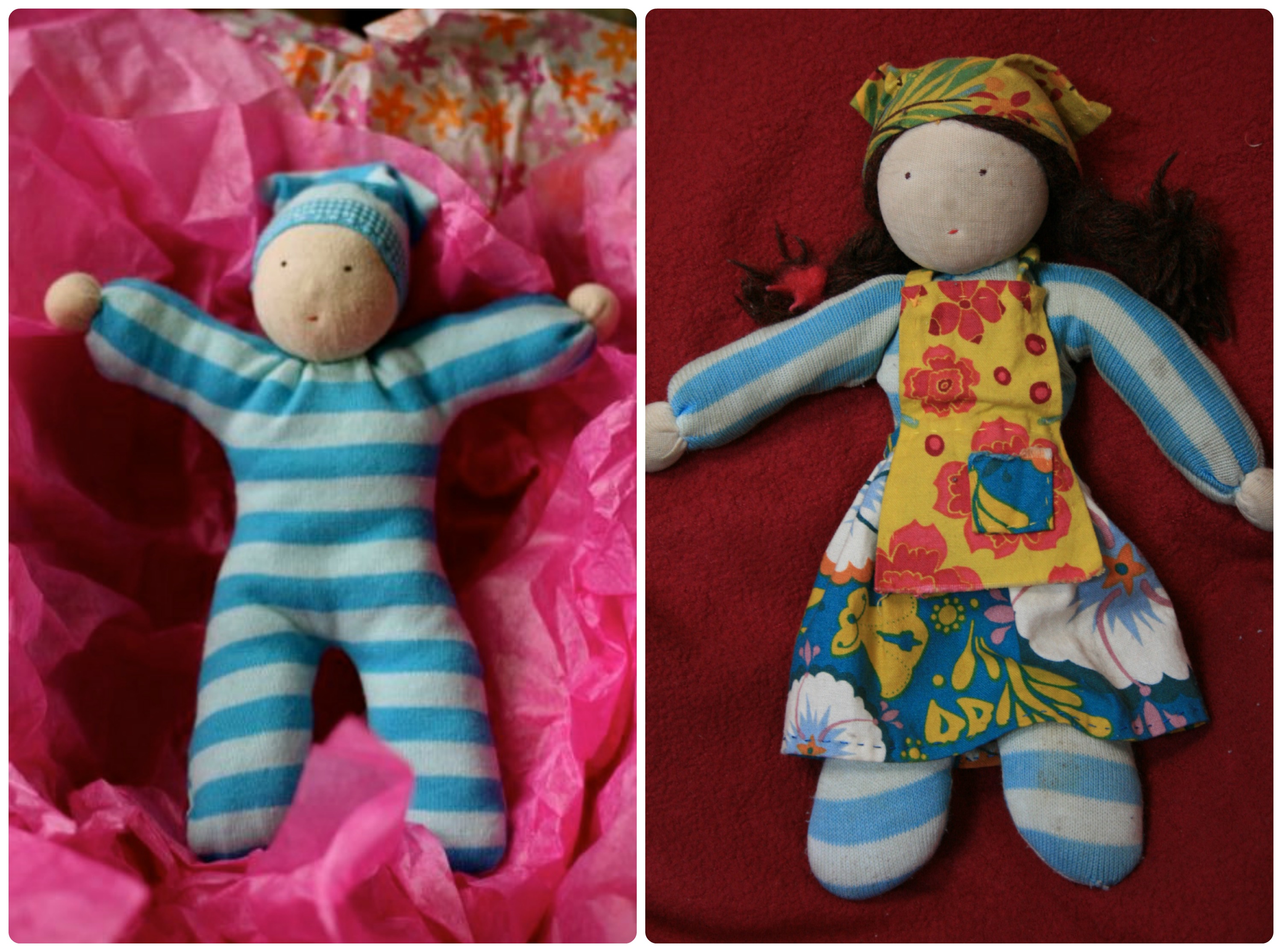 I made Blue Baby for V's second Christmas. She was made from thrift store clothes (a skin-colored T-shirt and a blue-striped knit sweater). Her head was stuffed with a discarded wool sweater.
V loved and named her dolly Blue Baby. Over time, the stuffing was loved out of her and dirt colored her cheeks. Then, as new dollies came into her life, Blue Baby was relegated to the back of the toy hammock. Until now.
A month ago, I pulled Blue Baby out of the toy hammock on a whim and removed her hat. V chose a dark brown skein of yarn, and I sewed on hanks of hair to make pigtail braids. The hair completely transformed the doll in V's eyes. She was renamed Bluebell and resumed her place in V's arms.
Over the next week, I made her a dress, a headkerchief, and an apron. I found the color of the striped body a bit difficult to work around. Maybe if I had to do it over again, I might have chosen a more neutral body pattern. But I found a few fabrics from my stash of Anna Maria Horner fat quarters that worked.
Now Bluebell is once again a beloved friend.