It's still hard to believe that we left the clear blue waters of the Bahamas 2 weeks ago. Here are some pictures of our last 24 hours there.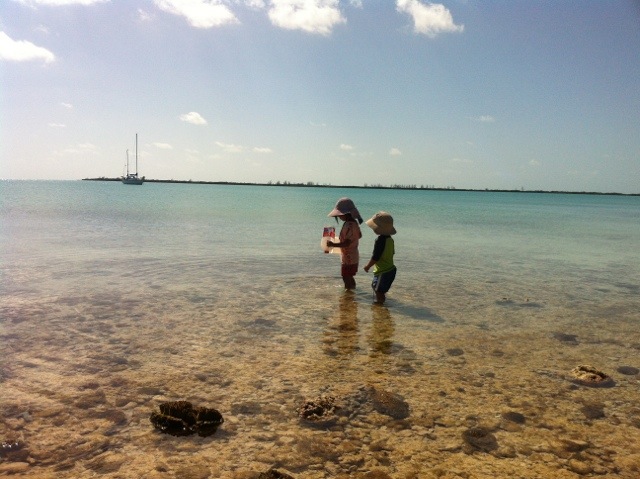 One last beach for the kids at Great Sale Cay. Not much sand, but warm, shallow, flat water is what O likes. Plus little critters to catch & play with.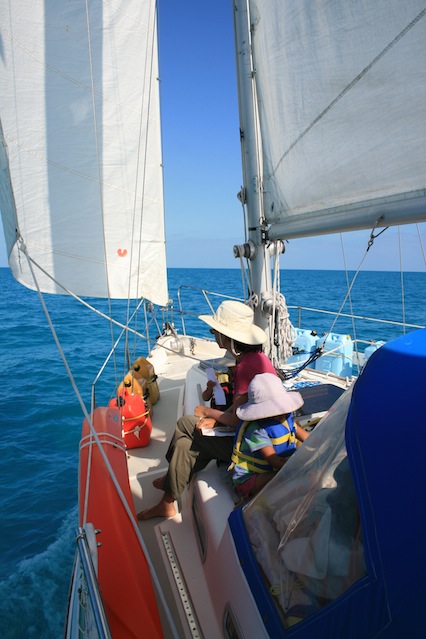 From Great Sale Cay, we had a 55 mile sail along the Little Bahama Bank and then another 55 miles in deep water across the Gulf Stream to Florida.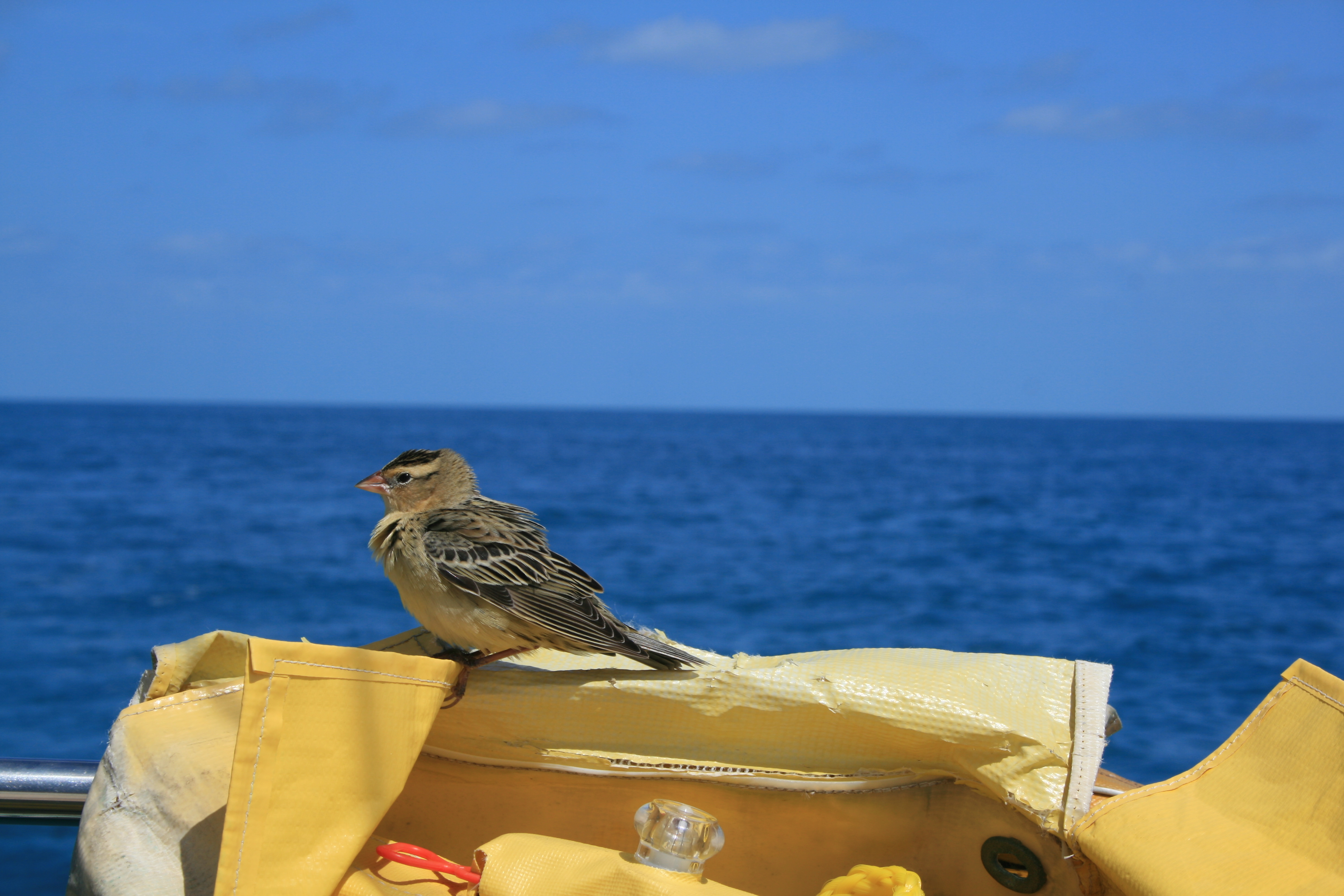 A little bird took a break on our boat. The nearest land at this point was probably 20 miles away.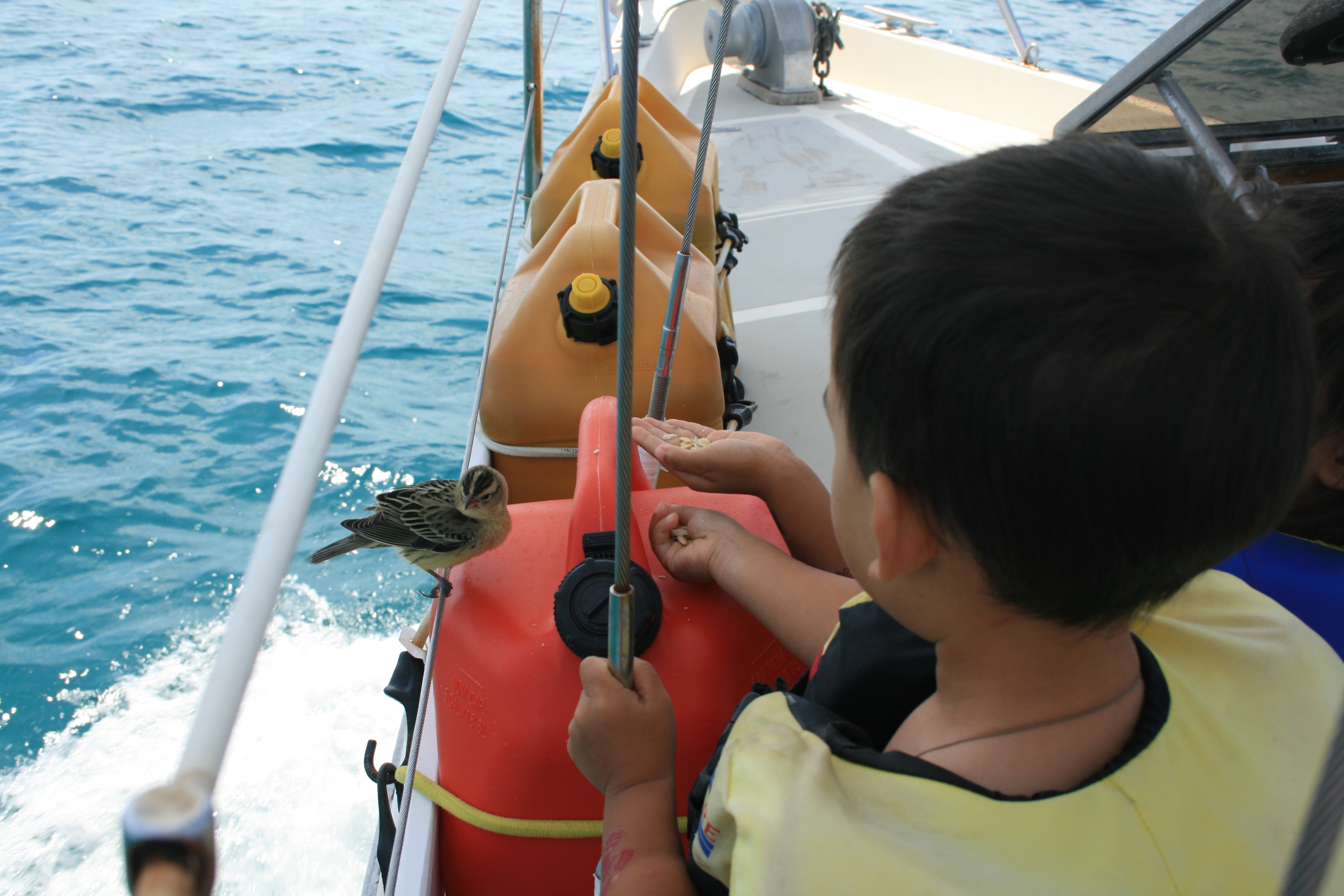 I've read stories about how tame birds are when they land on your boat. So I let the kiddos try to feed him. No luck. They just ended up chasing the bird around the boat until 10 minutes later, the bird flew off.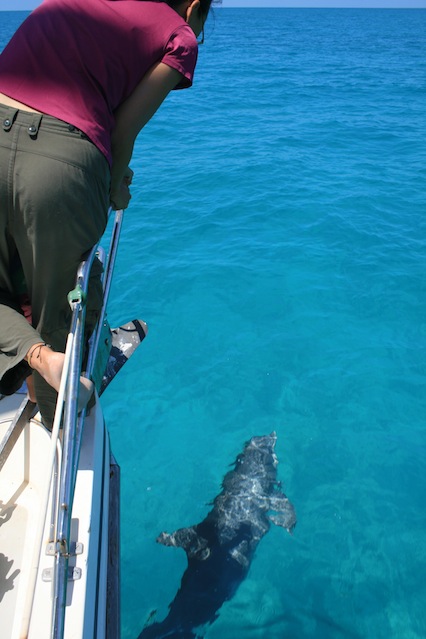 A lone dolphin visited us. It's always amazing every time we see them in clear water. We see a lot more dolphins in Florida, but there you only get to see the fins & any other parts that come out of the water. In the Bahamas, you can see them swim along your boat.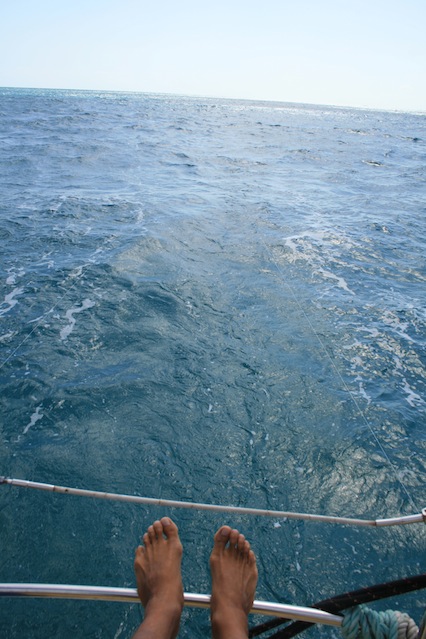 And of course, fishing. It's taken me a few months to get fairly competent at fishing, both from the boat & spear fishing. Here I'm just watching my 2 lines that I'm trolling from the stern of our boat. I usually don't like to fish in the shallow banks, but I know there's not much time for fishing left.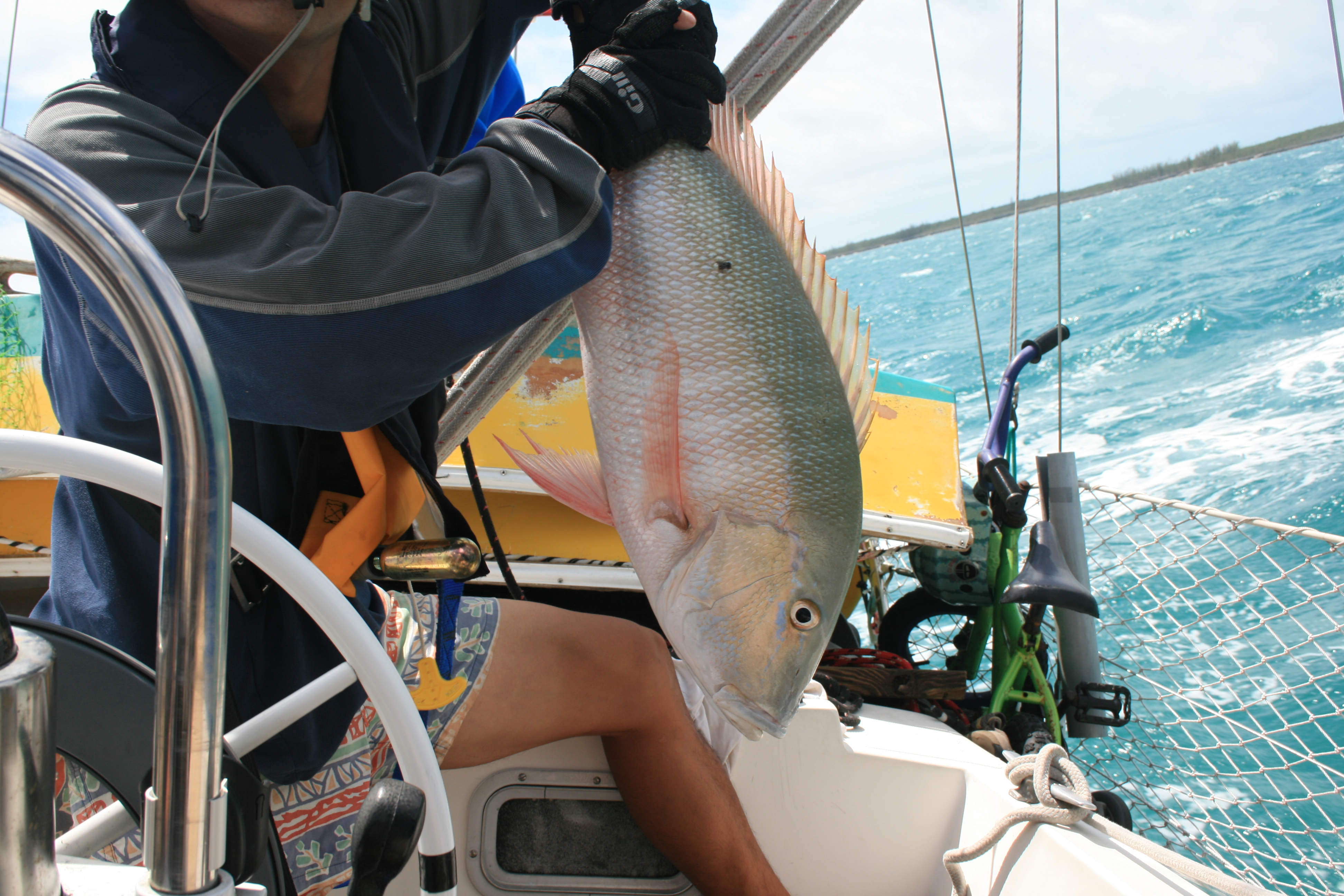 Mostly what I catch on the banks is barracuda. But here's a big mutton snapper that I caught (I actually caught 3 of these over the last 3 days in the Bahamas). Although I hear they are good eating, I threw him back because they are listed as a vulnerable species and he is too large for our tastes (won't risk ciguatera with the kids).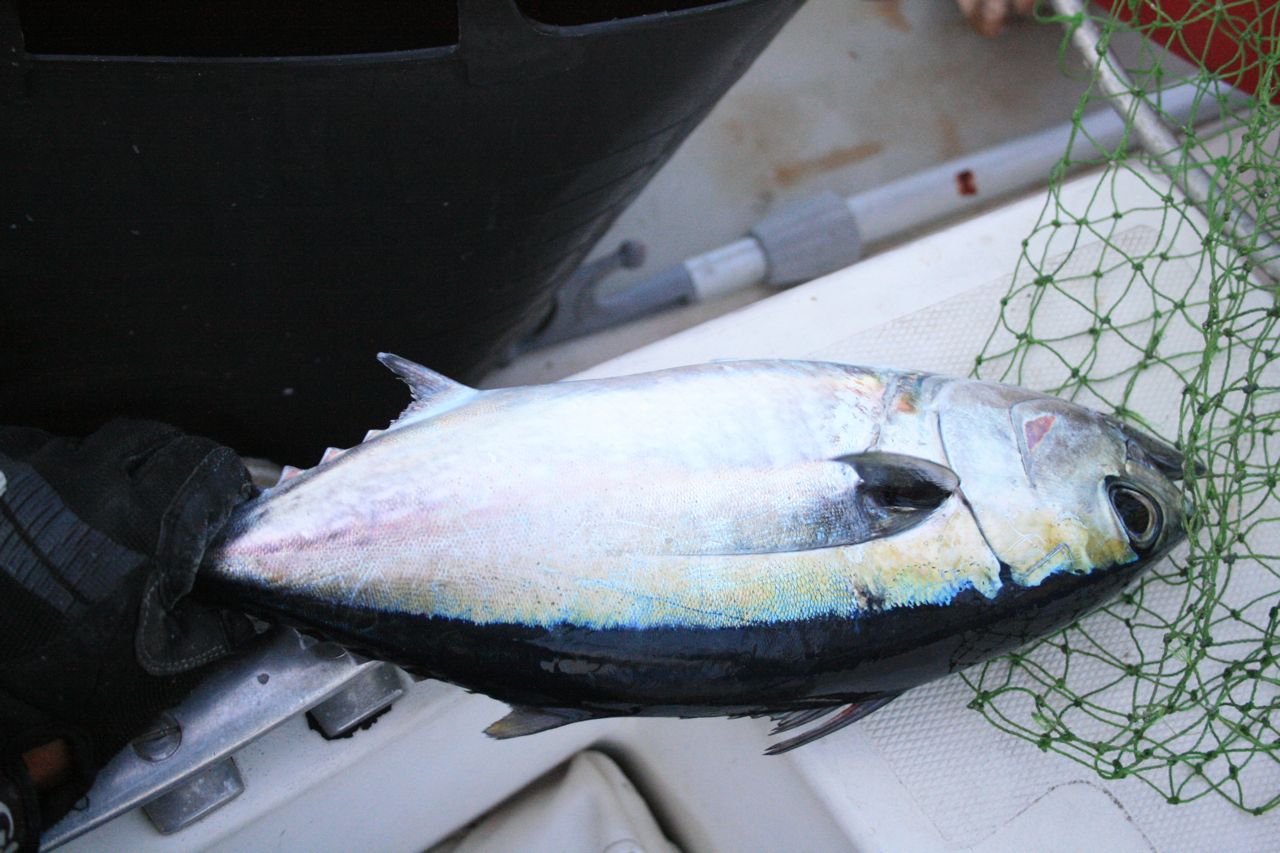 Right before sunset, I caught this skipjack tuna. I also caught a king mackerel and a mahi mahi to round out the last of my fishing. The fridge was well stocked for the next week.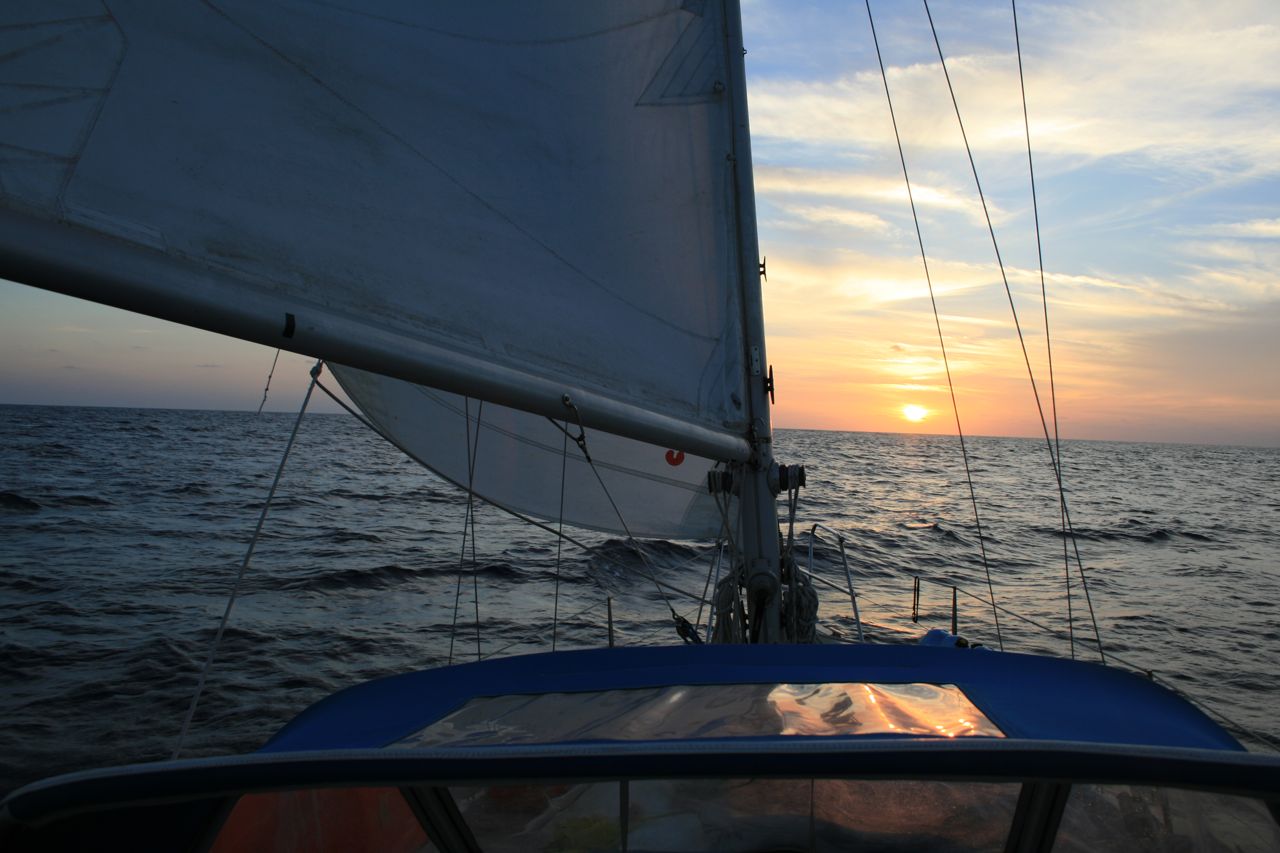 Sun setting as we leave the Bahamas and enter the Gulf Stream.