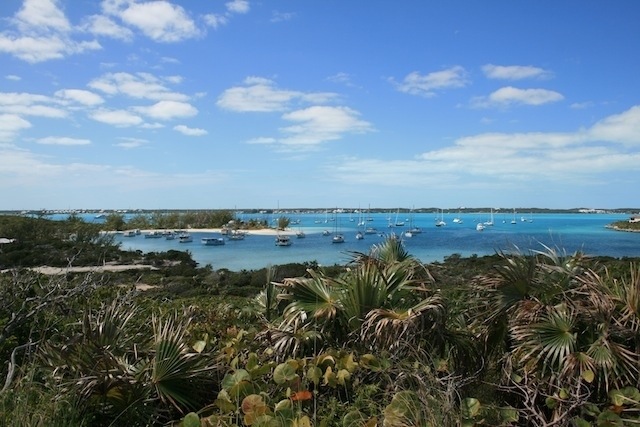 G-town. I've heard it described as "adult summer camp" for cruise and "a circus". It certainly was overwhelming for us to get a lay of the land, to navigate the myriad of activities and communications.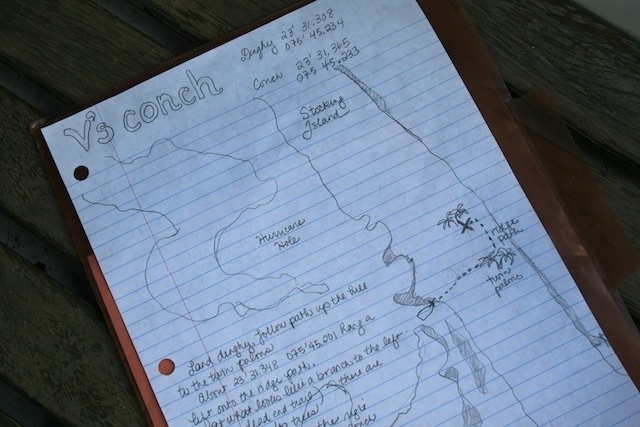 We came on a mission to find V's conch, a special one that George hid on Stocking Island. I drew up a map with his instructions and we set off with sv Robin to find it. The mission was a success and now the pretty conch (with nary a hole in it thanks to George's freezer trick) sits in V's cabin.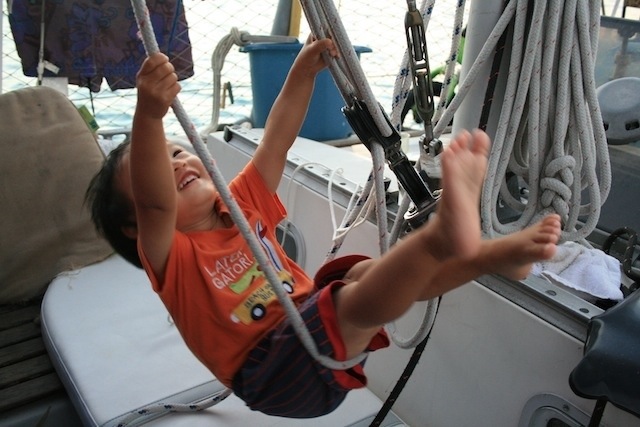 (O finds a swing that's just right for him.)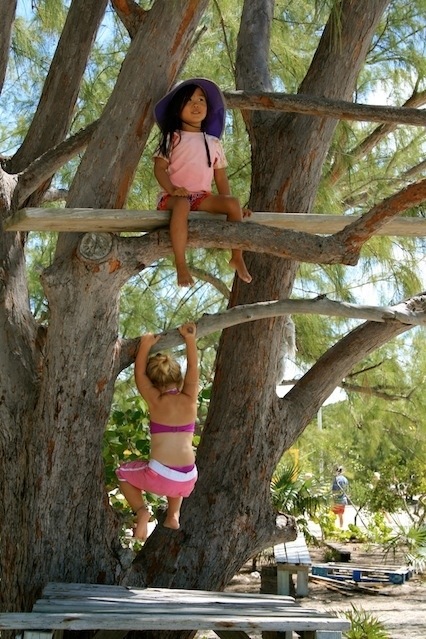 It was nice to meet other families with children. We loved how the grocery store and free water were right off the dinghy dock. But after a week, we were happy to move on.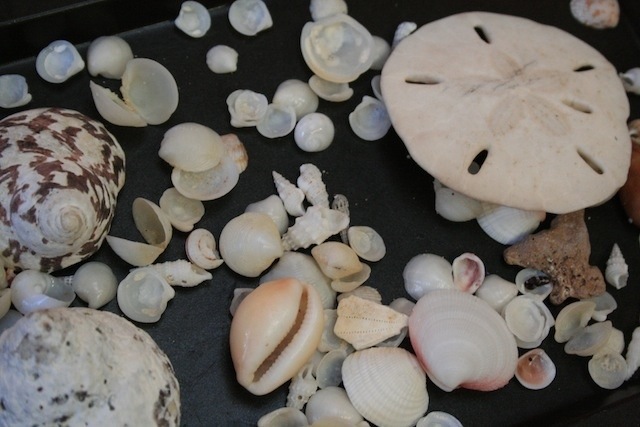 We enjoy the simple pleasures in life. Collecting seashells, playing on the beach, hanging out with just one or two other boats at a time. We're heading north now, hoping to get up to the Abacos before returning to the U.S.