We made it to Highborne Cay, Exumas. Wanted to put up a few more pictures from Hatchet Bay: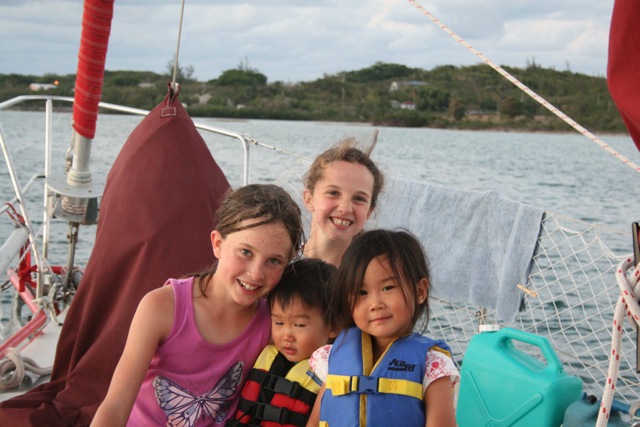 Hanging out with Amicus 2, a family of four on their 40′ steel cutter.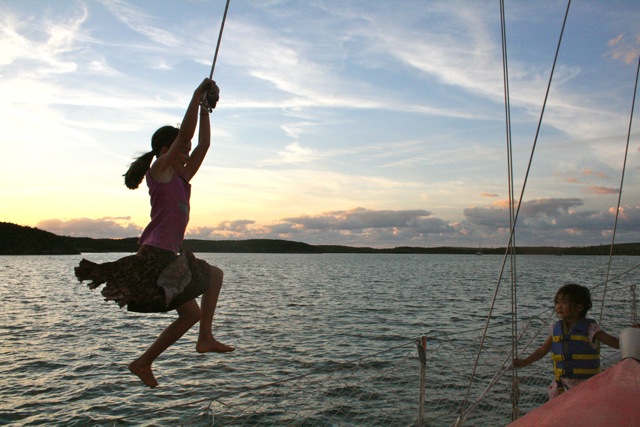 Can I just say how important older girls are to V and O? They help V to imagine the possibilities…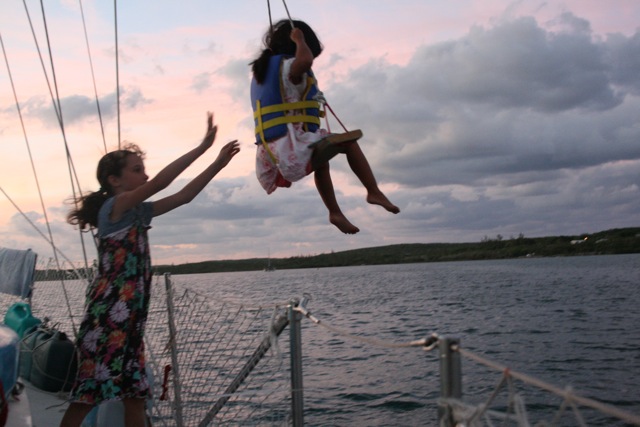 …to stretch her wings. For O, it is another two sets of arms to hold him and love him up. He's a true koala bear!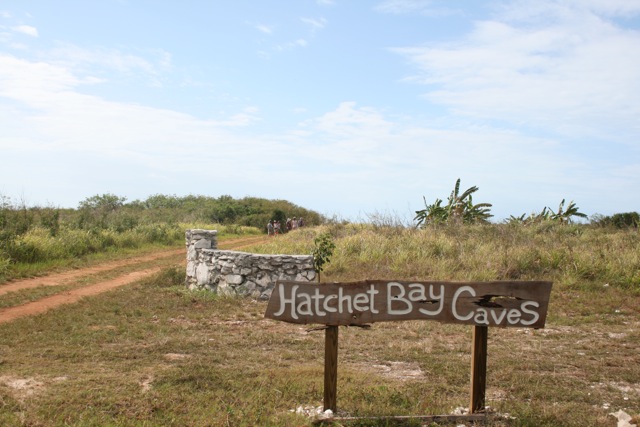 We all hitchhiked to the caves. (BTW, hitchhiking is normal and expected on the island.)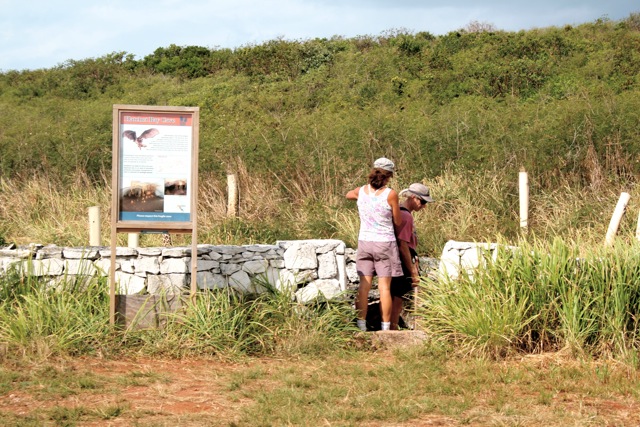 We put on headlamps and trooped in. The last time I went caving was years ago.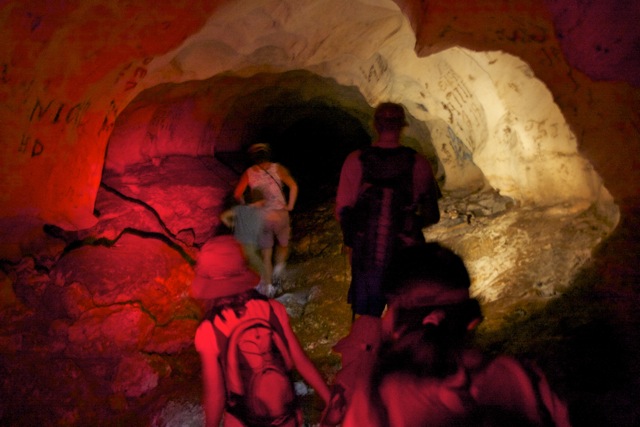 It brought back memories of squeezing through cave openings called "the shotgun" and "the birth canal." These caves were easier to navigate. Plus, I carried O on my back, so nothing too wild and crazy.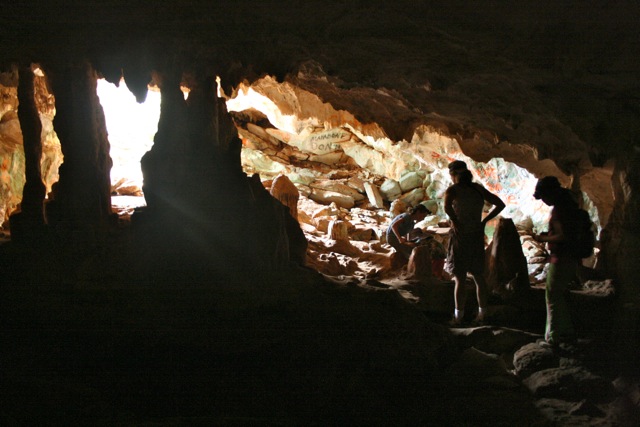 V did awesome, keeping up with the girls. She had a little flashlight and hiked with determination.

It never ceases to amaze me how much she's seen and done…more in her four years than I'd experienced up til my twenties!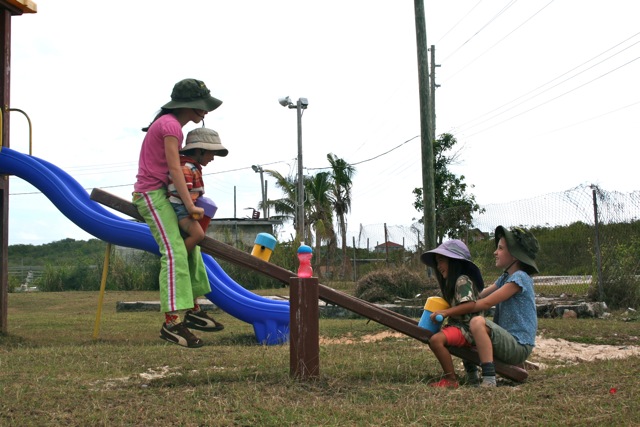 A little playground time afterwards.
Amicus 2 is based out of Lake Superior. Mark and Katya do charters in the summer. (Just google or facebook Amicus Sailing Adventures if you're interested.) Katya also wrote a wonderful book called Big Waves, Small Boat, Two Kids. It's about their cruising adventures when their girls were just 4 and 2. If you're interested in seeing what cruising with really little kids is like, her book captures the experience so well.
Goodbye friends, we hope to see you again soon.