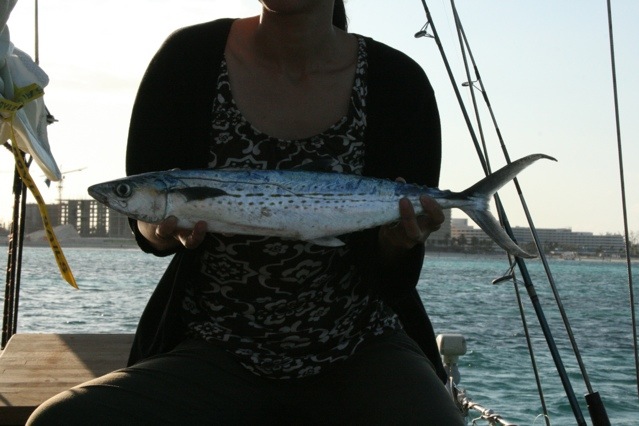 We caught a mackerel on the way to Nassau from the Berry Islands. In Nassau, we met Bob and Katja and their two young girls on their 30′ S2. V wasted no time in making new playmates.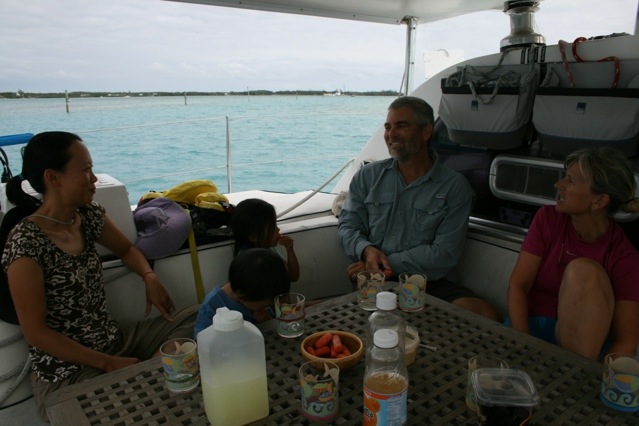 Reconnecting with Por Dos at Spanish Wells. It's been over half a year since we met Mark at Constitution Marina. He was also getting his boat ready to cruise, and he was so kind and helpful to us.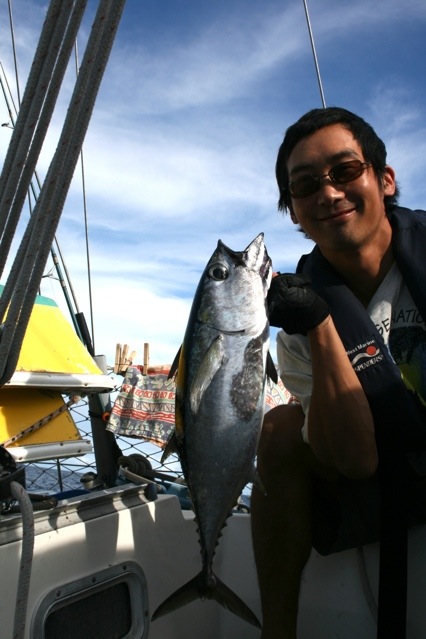 Tig caught a tuna on the way to Harbor Island, Eleuthera.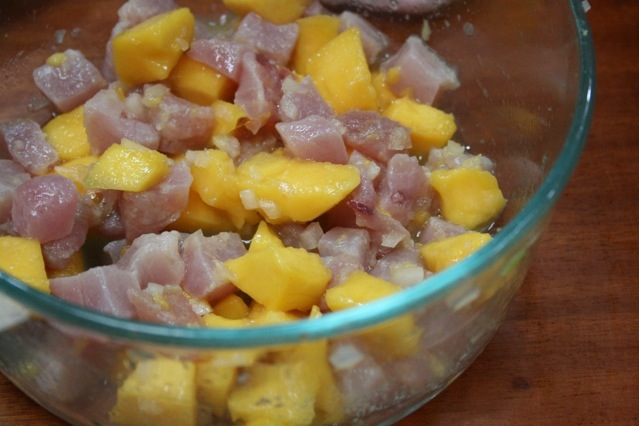 Serena made tuna and mango ceviche.

The pink sands of Harbor Island. Red flecks of coral.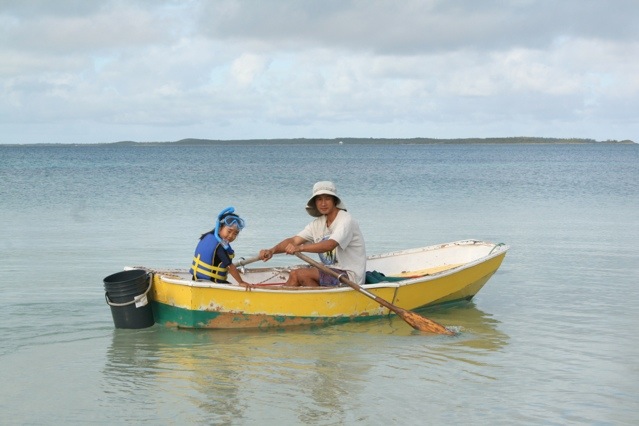 One evening, my girl told me she was ready to go snorkeling and put her head in the water.

V and Tig get suited up to explore the coral reefs.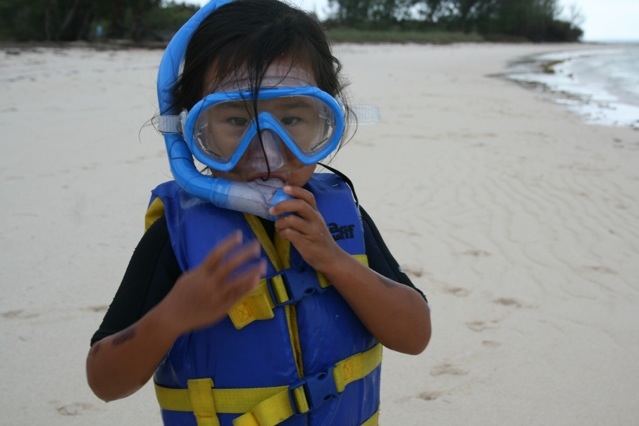 "I saw a snapper!"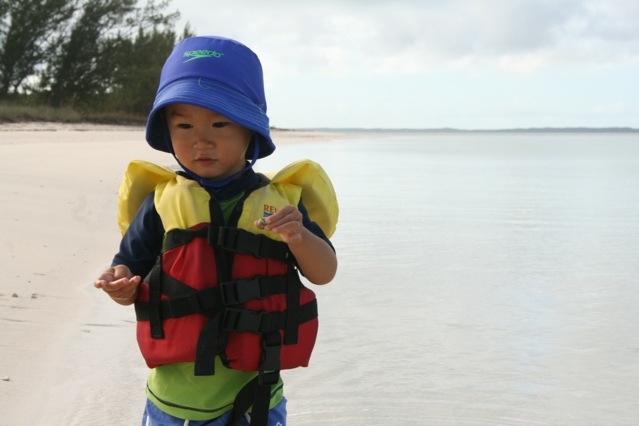 O has something to share.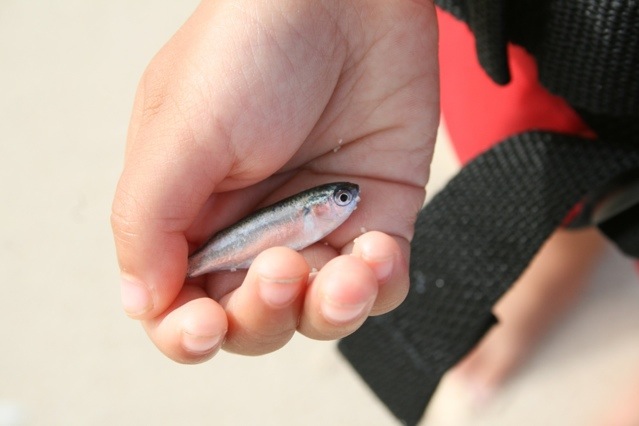 Silvery fish in his hand…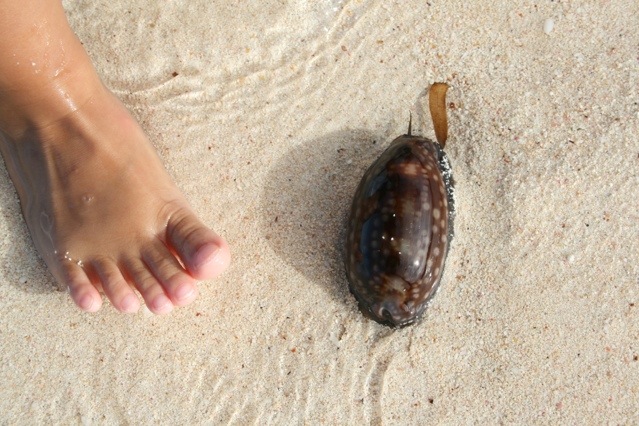 Snail at his feet.