Junkanoo from Serena on Vimeo.
Here's a video from Junkanoo in Freeport. Crazy spectacular costumes like carnivale, but without the beads and the boobs. Good clean family fun. I'll add pictures to this post when I can get our technology act together.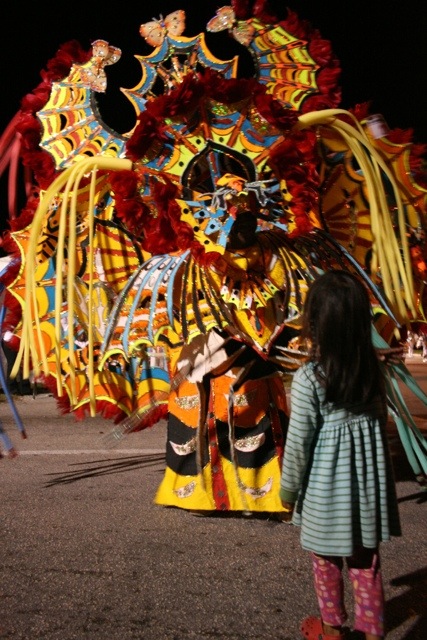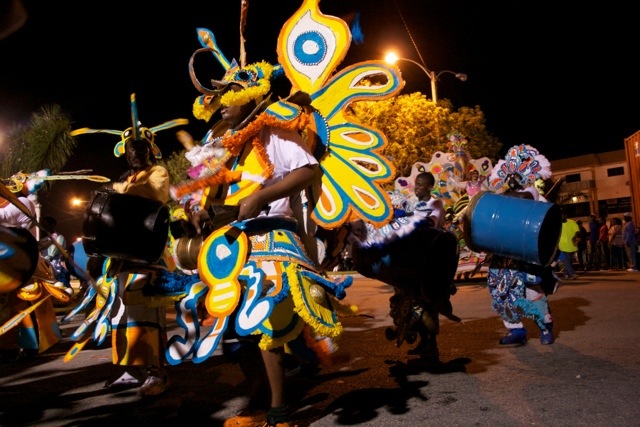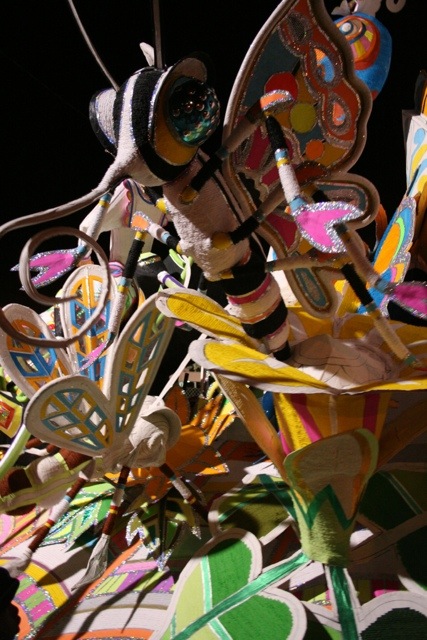 Update: Fun was had by all, but if we had to do it again, we'd go in, grab food from the stalls and head back out to where there are no fences separating the paying crowds from the commoners. We had the most fun at the end on our way out when we could be right next to the parade.