Happy New Year. We're in Port Lucaya now, after an overnight sail a few days ago. Our internet is spotty i.e. catching the wifi while walking past Rum Runners in Port Lucaya Marketplace. Each of us got some form of the stomach bug that followed us from Bimini. Ah, paradise. But we had a lovely time at Junkanoo (more on that later). Here are some Bimini pictures: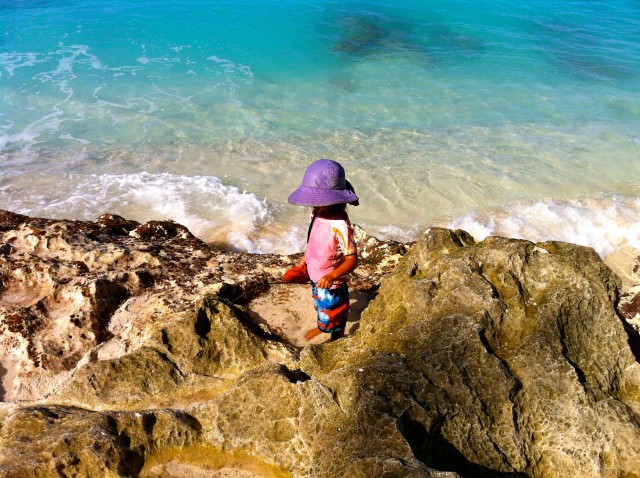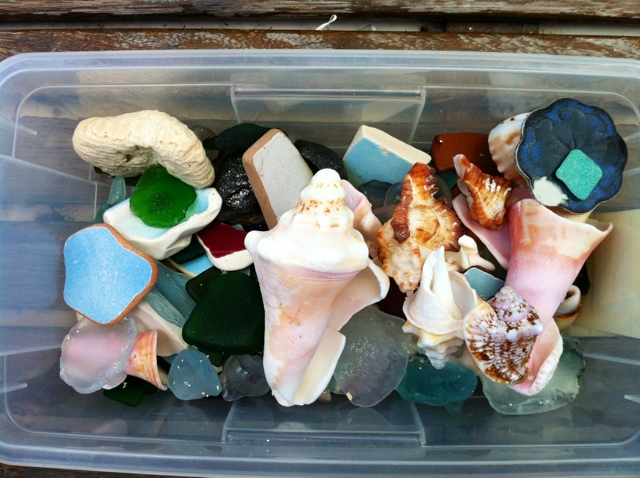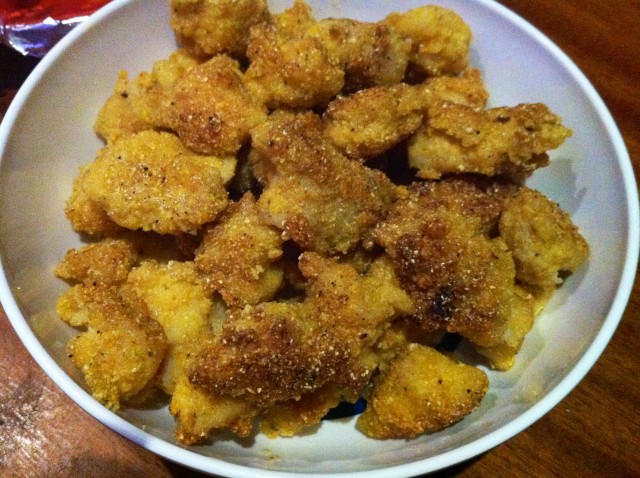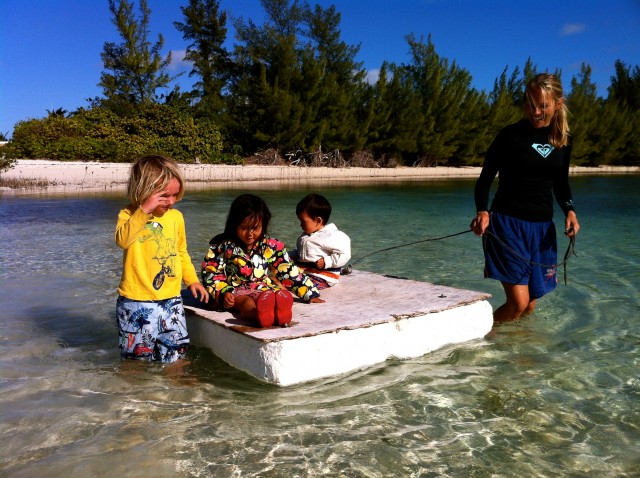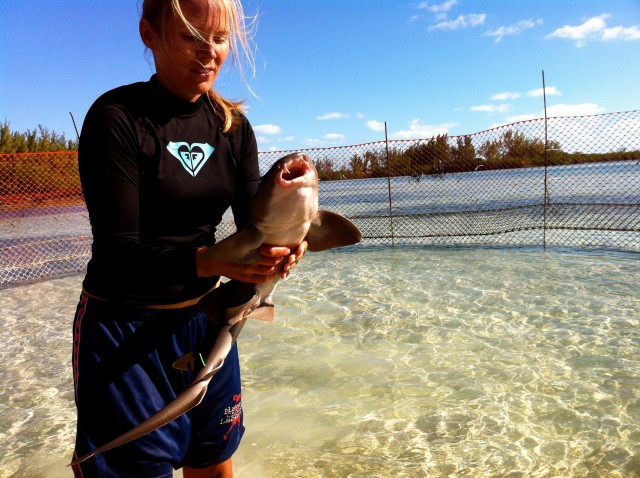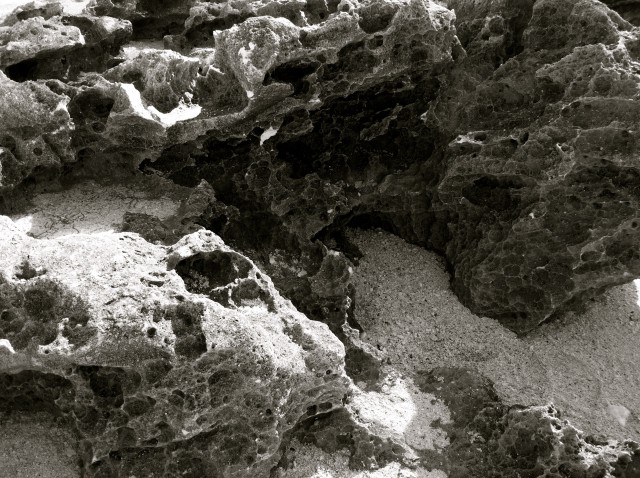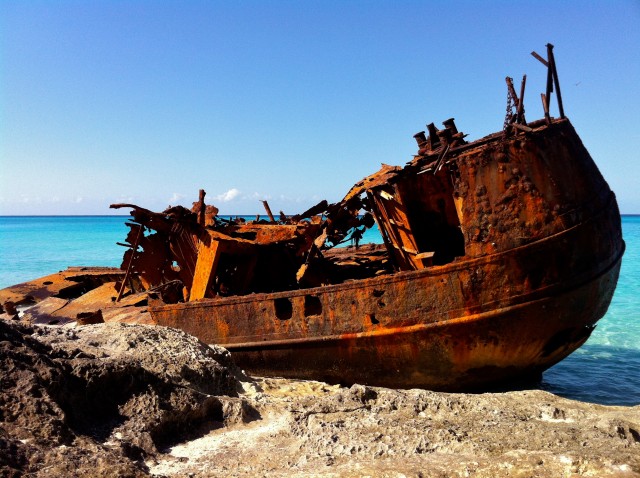 :: Seeing the most beautiful shade of turquoise ever.
:: Feeling glad to be able to finally stop and rest.
:: Eating a dinner of conch fritters and lobster caught by Tig and Nick from Night Music
:: Collecting sea glass and pottery from Radio Beach.
:: Touring the Bimini Biological Research Station (aka the Shark Lab), touching a lemon shark and a nurse shark.
:: Finding a dozen pallets of beer on the side of the road (I guess they're on the honor system)–don't worry, we weren't tempted. If it were pallets of chocolate or potato chips that might be a different story…
:: Watching two circus performances thanks to project Bimini. It's a good thing because the kiddos need a lot of time to warm up to the new experience.
:: Feeling antsy and ready to move in after a week and a half of rest.