We're in Miami right now, getting ready for a jump across the Gulf Stream. Miami is the end to a very long chapter, six months long and close to 2000 miles over water. There is so much to do, I haven't had enough time to process it, so I'll have to write more on that later.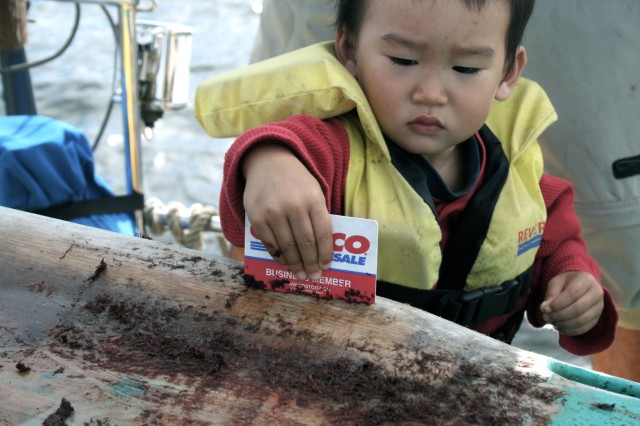 O scraping the dinghy bottom with a Costco card. After two weeks in the water, our dinghy sported a carpet of brown shag.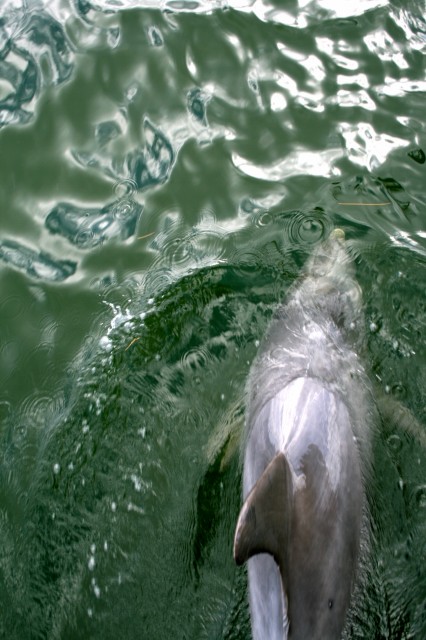 Dolphins off our bow as we were motoring to Fort Pierce (along the ICW). We noticed that right after Vero Beach, the water turned a beautiful turquoise.

Wild manatees off the docks of the Titusville Municipal Marina. These gentle giants are so hauntingly beautiful and graceful, it's so tempting to reach out and touch them. But we don't. We are not allowed to pet, feed, or give them fresh water (for more information visit the SavetheManatee.org)
I think of it as a marshmallow test for the kids. At the tender age of four, V's hands push, fists fly, and feet kick. Many days lizards and toads fall out of her mouth as often as jewels and pearls do. But for this one moment, we plant the seed of self restraint, the principle of seven generations that will hopefully bear fruit. It's hard for her to comprehend, but she's slowly learning that the best way to love this critically endangered species, is to keep them wild.