We stayed in Beaufort for a few cold days; low temps in the forties with the wind chill making it even colder. We wanted to head south fast, but Rick and Carol–who we met through the Seven Seas Cruising Association (SSCA)–were such amazing hosts to us that we lingered a bit.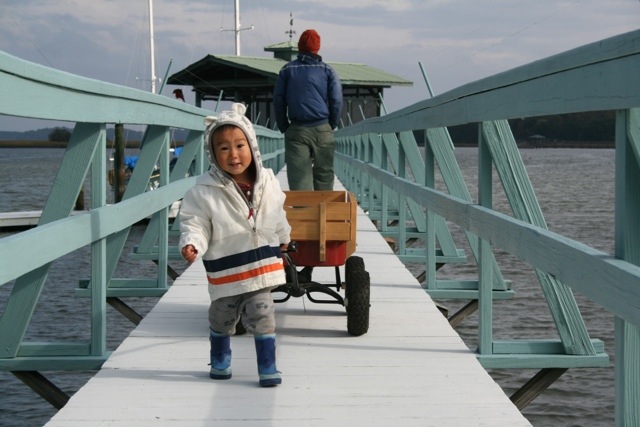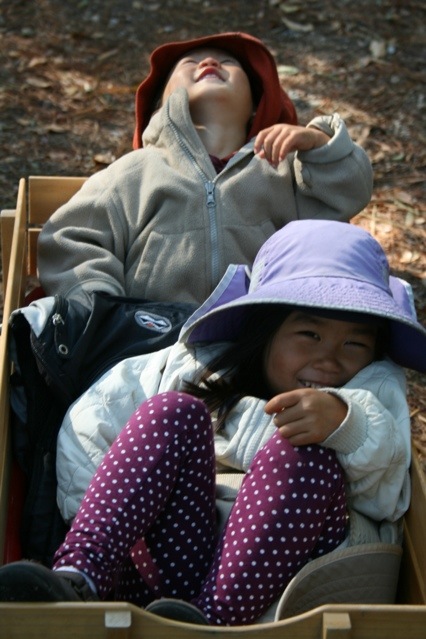 Silly fun in the wagon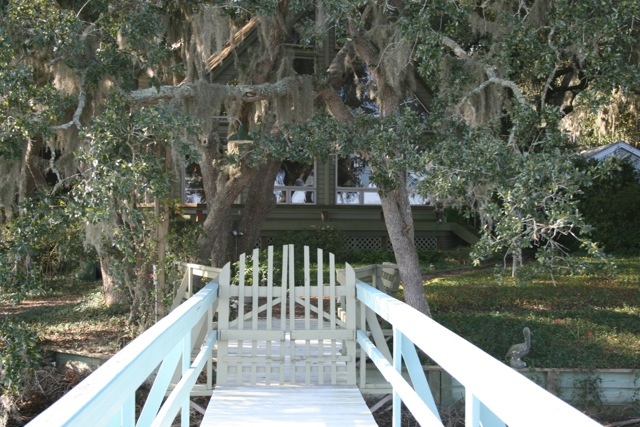 Their beautiful home nestled among live oaks and Spanish moss.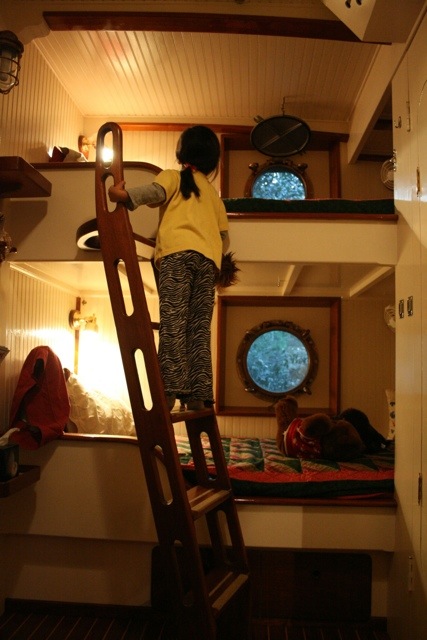 Look, a boat room…on land!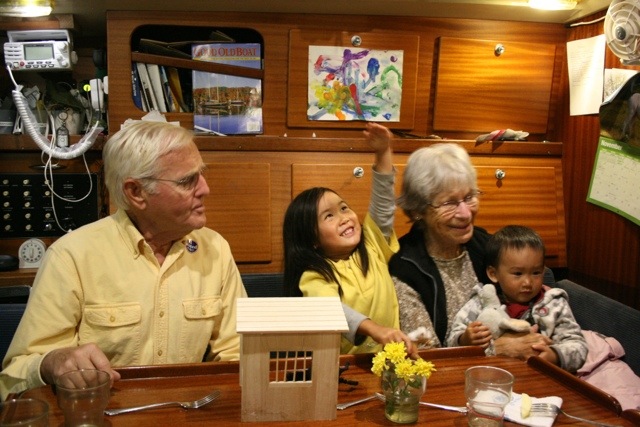 Dinner with Rick and Carol. The kiddos found surrogate grandparents.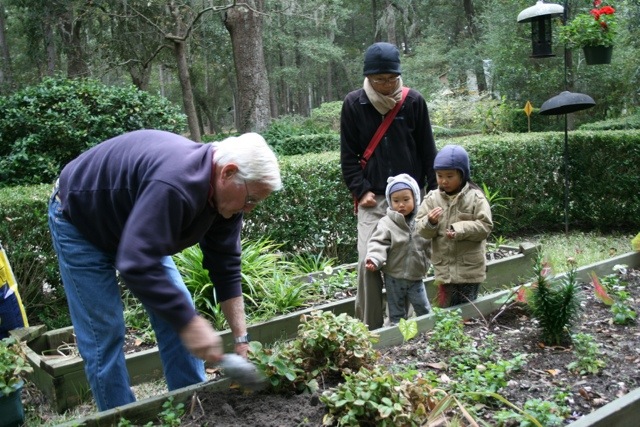 Saying goodbye to the last of our strawberry plants. They've come so far, but alas, we can not bring them into the Bahamas (at least not legally). They could not have gotten a better home. V cried a few tears but found consolation in planting and watering them. We kept a few dried strawberries to save for seeds some day.