Carolina Beach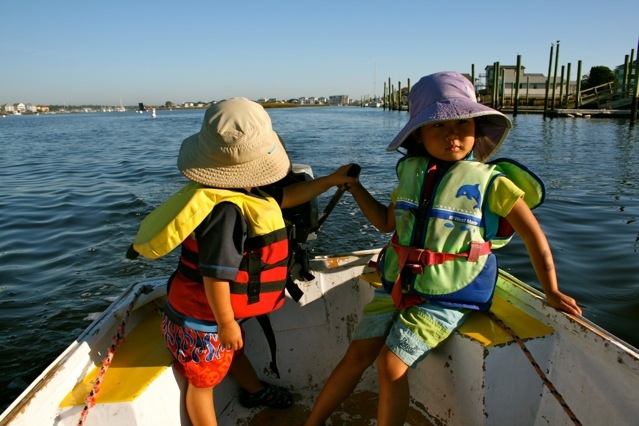 V learning to drive the dinghy despite 'Iil man's interference.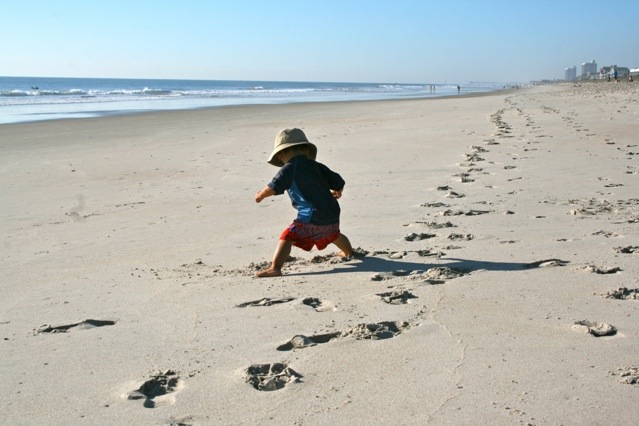 Beach time
We spent some extra time at Carolina Beach state park marina riding out Hurricane Sandy. Nothing major to report. But stripping the deck of the boat (including removing solar panels) and putting the boat back together took up an entire day.
Southport
From Carolina Beach, we went down to Southport after Super Storm Sandy.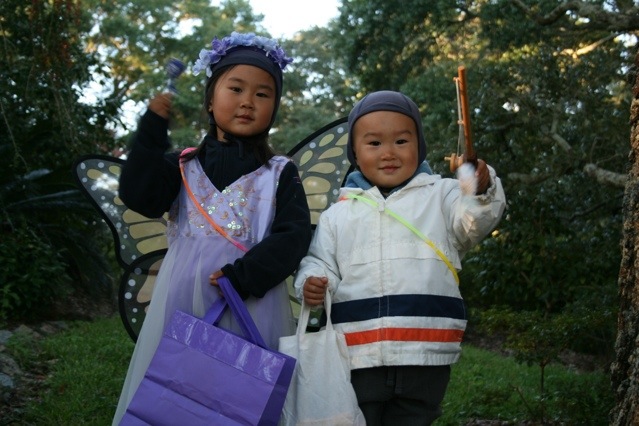 Our first cruising Halloween. The kiddos went trick or treating, then we had dinner by jack o' lantern light and told "spooky stories." Serena was a good mama and only let them go trick or treating at half a dozen houses. I would have let them collect as much as candy as possible, then when they're asleep I would have feasted. Ha.
To Beaufort
From Southport we jumped outside the ICW into the Atlantic. We left Cape Fear River at 3am with a forecast of sailing on a beam or broad reach. Unfortunately it became a close hauled bashing and tacking exercise. The first few hours were so choppy that V puked before it was even morning. Ugh. Not a good. We changed our course to hug the shore to minimize the bashing.
After 16 hours, the wind finally turned in our favor by midnight and we had a good run the rest of the way to Charleston, SC. We sailed a total of about 155 miles over 36 hours, our longest offshore run yet. The next day we motored along the ICW to Lady's Island near Beaufort, SC.