Sometimes the universe sprinkles some magic fairy dust our way. We met the crew of sv Tommy Dundee one rainy night at Dismal Swamp. Sara, Tim and their two teenage girls K and M were also headed for the Bahamas in their Cabo Ricco 34. We chatted over dinner and the kids had a great time getting to know the girls. When we parted ways in Elizabeth city, we promised to look them up when we got to Oriental. Sara and Tim had some work to do on their boat in their hometown before heading south again.
Once we got to Oriental, I made sure to connect with them. Sara came and whisked us away to their place in New Bern. We spent a wonderful day with the girls. V and O have found their fairy godsisters in K and M. V and K bonded over their shared love of horses, while O and M both have a love for elephants.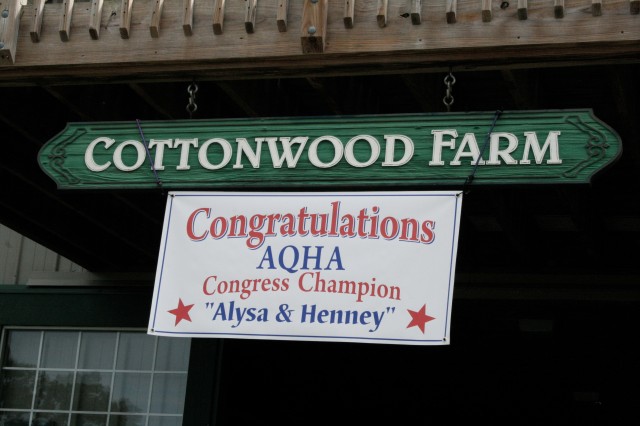 We packed a lunch and headed for Cottonwood Farms for K's riding lesson. This was a surprise field trip for V that I had been keeping under wraps for a week.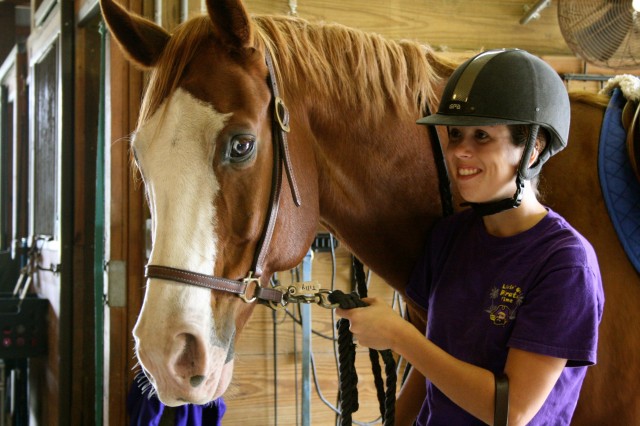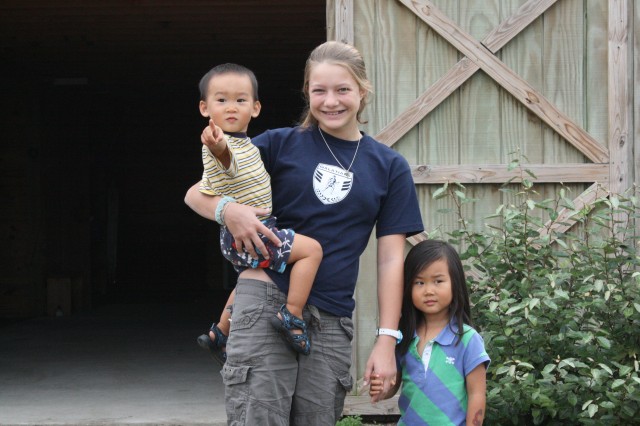 Beautiful grounds, beautiful horses. O spent the whole day on M's hip.
I've never been a horse girl; it's just not my thang. But V has been smitten since her first pony ride over two years ago. She wasn't even two years old then! Tig and I are always on the lookout for pony-riding opportunities at zoos and fairs. But this is a dream come true for my little girl.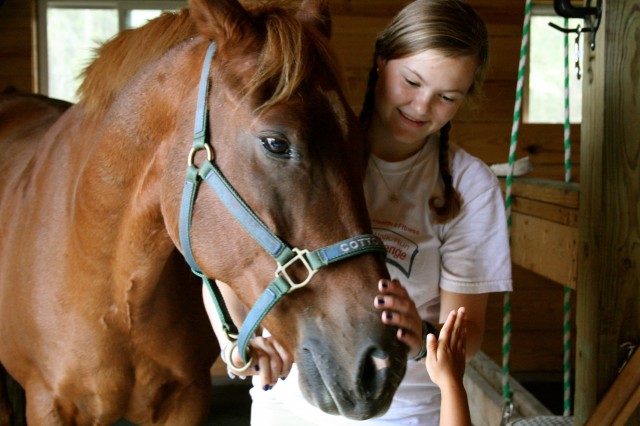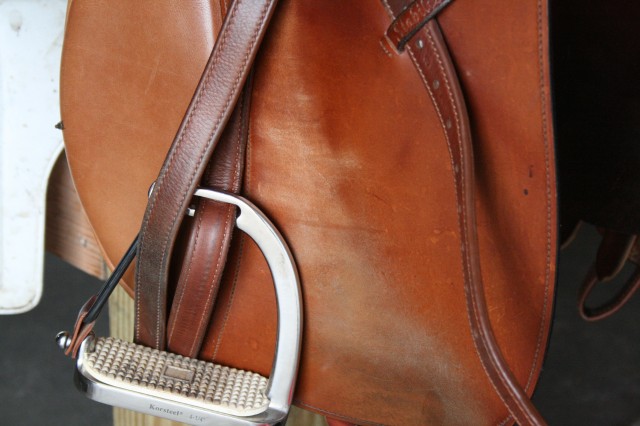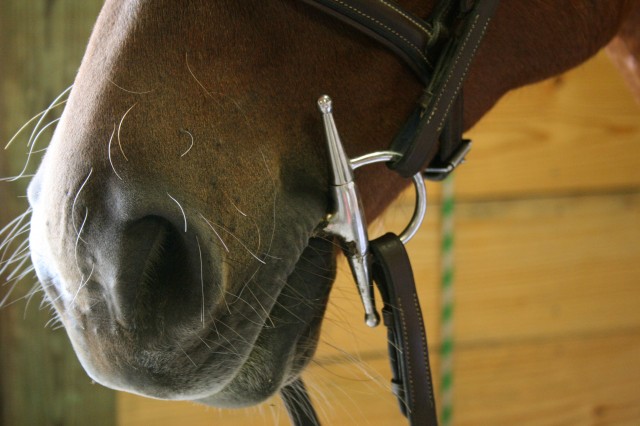 V watched K groom Little Rex and saddle him.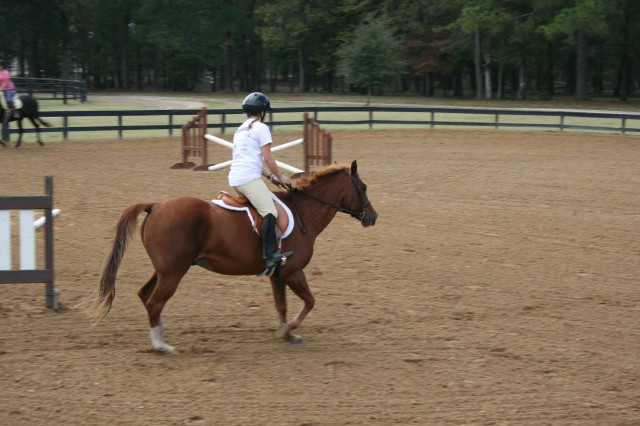 We ate lunch as K took her riding lessons. Little Rex walked, cantered, trotted and jumped. And V thoroughly enjoyed it.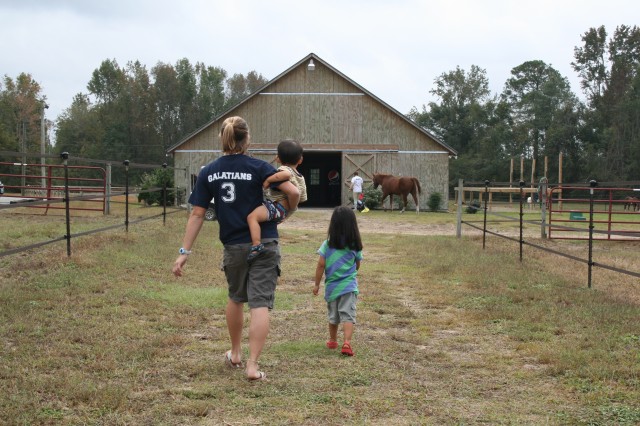 Thank you to Cottonwood Farms for a wonderful visit.
Back at the house, V and O played with toys and read books. I was floored by K's custom designed stable for her collection of Breyer horses. It is incredibly lifelike, down to the tiniest details such as working doors and gates, wood shavings on the floors, and bales of hay. In the tack room, there are homemade model-sized harnesses and feed bags.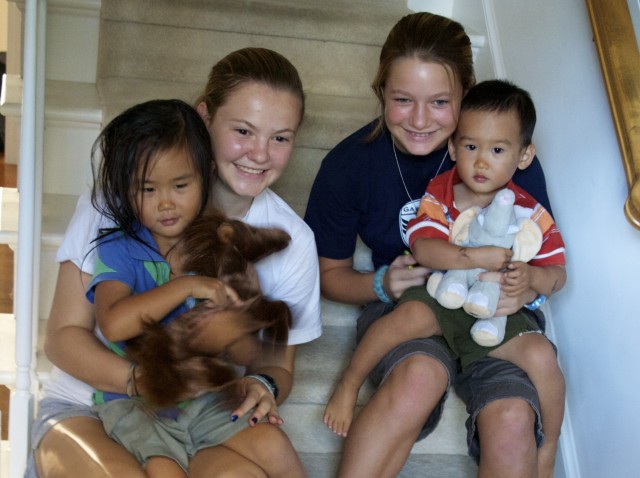 Before we left, K and M gave the kiddos parting gifts: their own stuffed animals. V got a horse (Coconut) and O got an elephant (Da Xiang), of course.
K and M have incredible strength, grace and clarity as teenagers. I can only hope that V can grown into her own as these young women are doing. We hope to keep crossing paths as we head south.