Oriental is such a boat friendly town. There's the free town dock…that is, if you can get in during this busy season. The anchorage was so full. A shout out to Kokoi for giving us the inside scoop when they left!
The Bean coffee shop with free wifi is right across the street from the town dock, and there is a playground within walking distance for the kids.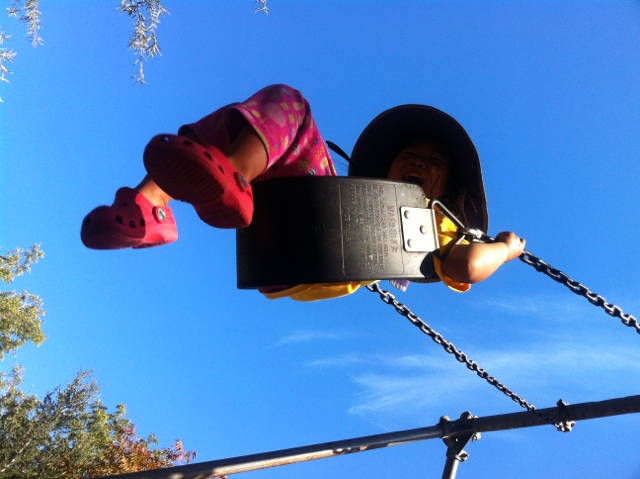 Last month V developed her ability to swing without assistance from us. What sweet freedom, like flying…
O is going through a verbal explosion. His new favorite words are, "I want" and "I need." Yes, he's learned the Imperial *I*… Even though this is the second time around, I'm still amazed at how expressive his conversations are now.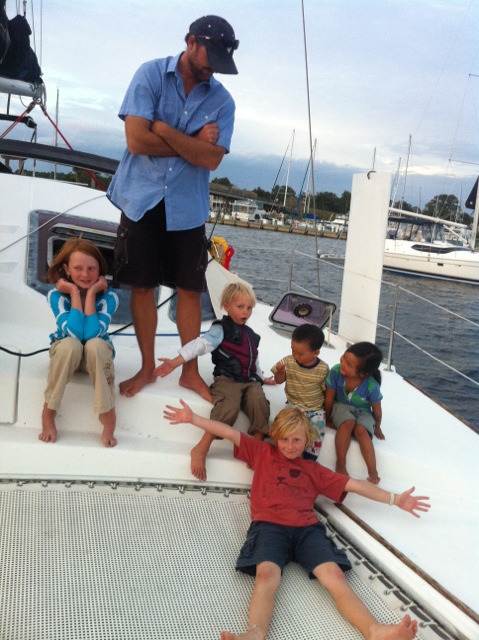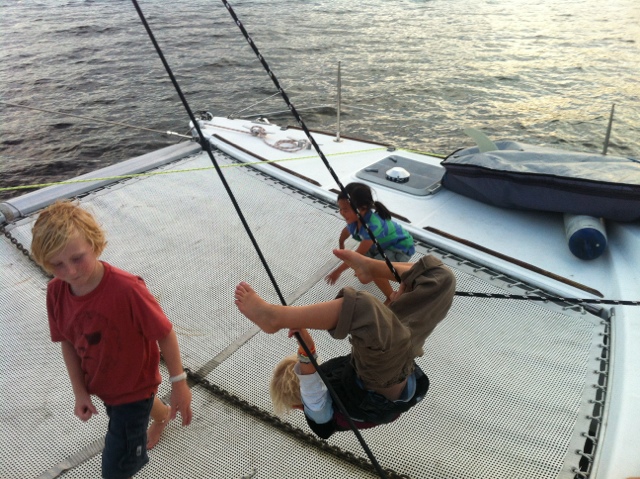 Can I tell you how happy we are to find cruising families? We met Nate and Kelly of sv Equilibre while in Oriental. Their three kids plus V and O enjoyed an evening romping on the trampoline of their catamaran. We are so looking forward to seeing them again!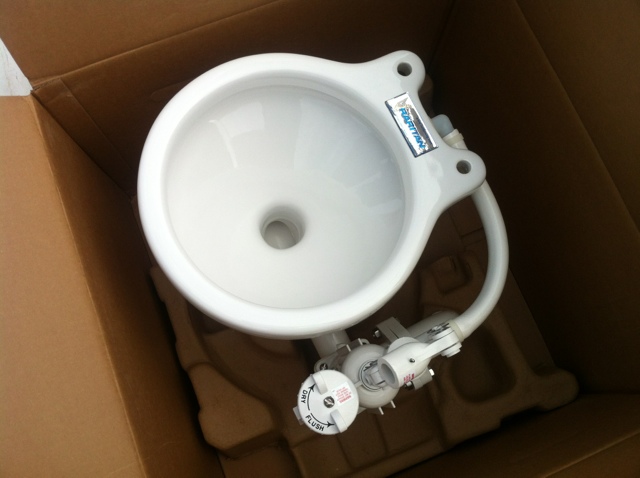 Here is our beautiful new head, which arrived in Oriental. It's the Raritan PHC. The best part? The toilet seat and cover is white; not the '80s black that we used to have. What can I say? It's the little things that pleases me.
We also got to meet Jeff, a blog reader who contacted us after reading our article in Good Old Boat. We spent an afternoon chatting, and he brought us staples for our asian pantry: soy sauce, sesame oil, noodles, and persimmons from his parent's tree. Thanks Jeff!