Real time update: We are currently holed up in a little marina in the beach town of Carolina Beach, NC. There's only a few boats here, but I think it's because this marina is not well known.
Sandy is approaching well offshore of us, but we still feel its effects. Winds have already started to pick up to 25+ knots. Predictions are for gusts up to 40-50 knots. Wave heights are proportionally big, but the marina is pretty well protected, off the Cape Fear River.
Everything on our deck has either been stowed below or in our cockpit. We opted to leave up the dodger to help us get in & out (we're at a marina so we can use real bathrooms & showers). Sails are tied down. A dozen lines attach our boat to the docks and pilings at the marina.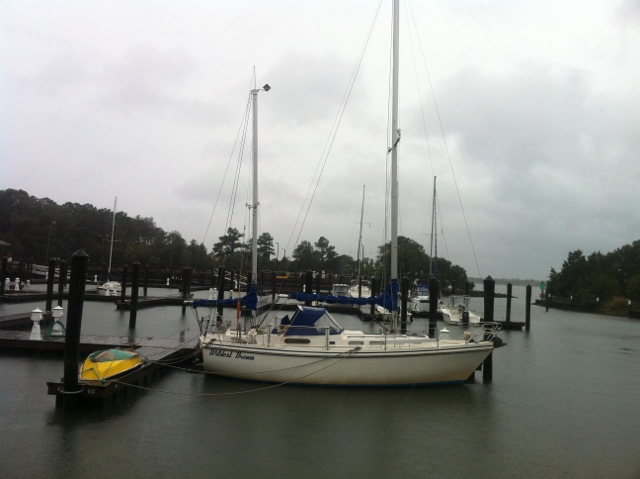 Even our dinghy is tied down securely to the docks (upside down with lines keeping it in place.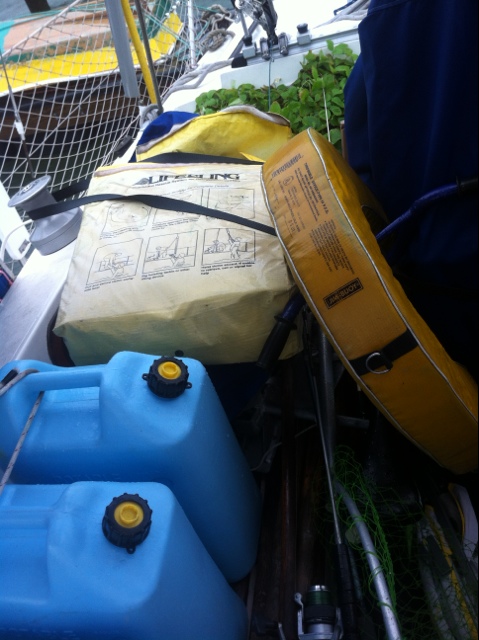 Fishing gear, safety gear, jerry jugs, strawberry plants, etc stowed in the cockpit.
So we all are hunkered inside the boat until Sandy passes through. All safe and sound. Let's hope no one gets hurt from cabin fever.