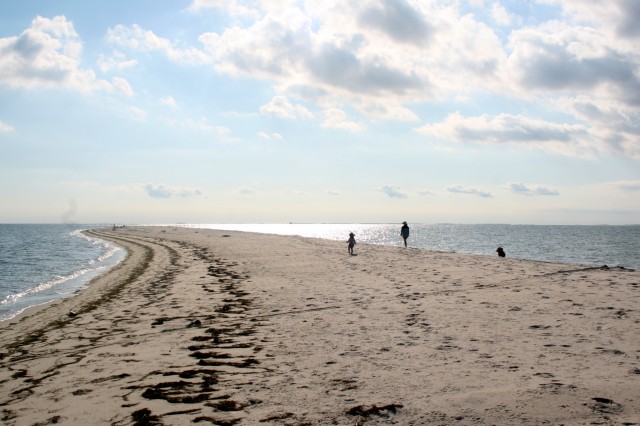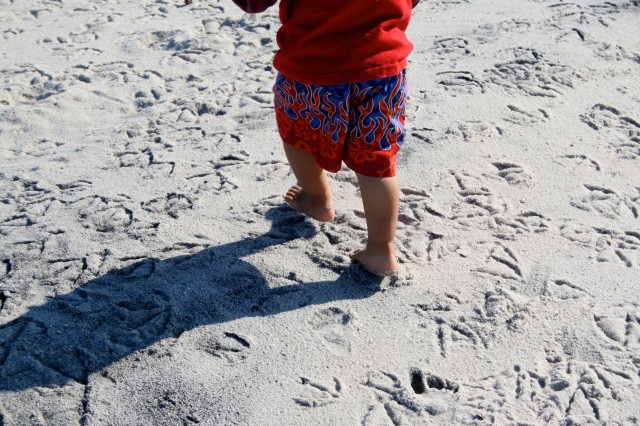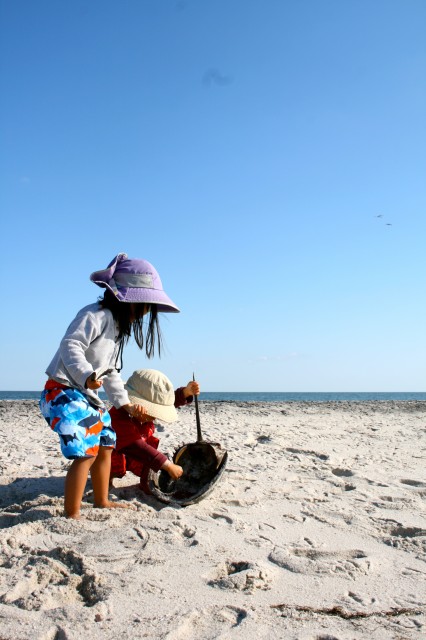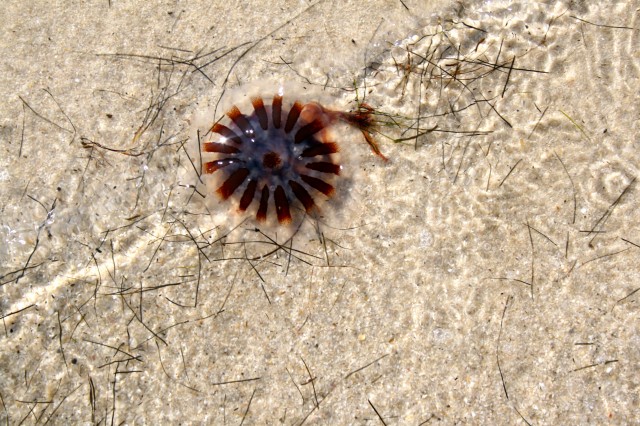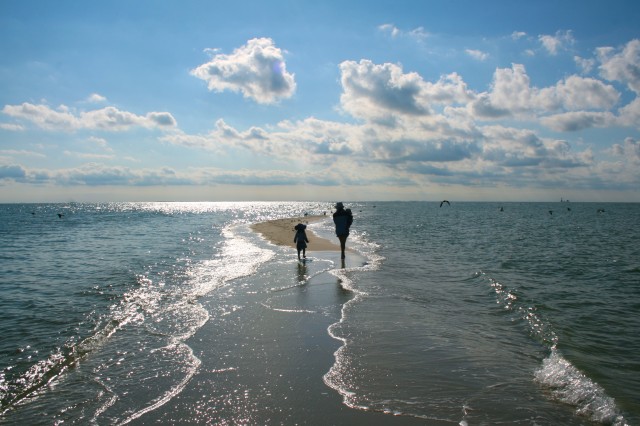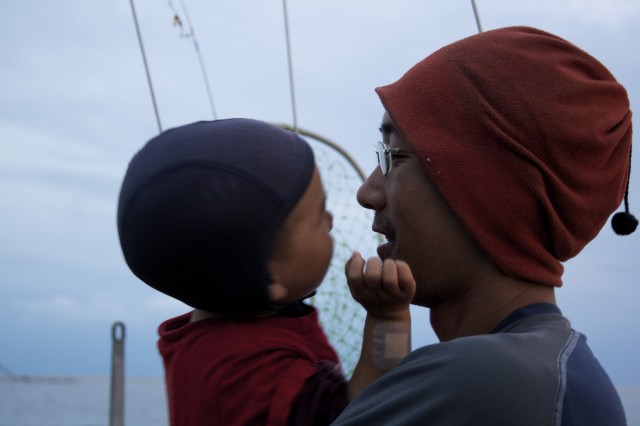 After weeks of Chesapeake mud (and getting stuck in it) we were thrilled to visit Tangier, VA. As we sailed by the mouth of the Potomac, we caught sight of the majestic brown pelicans flying over us. Tangier Spit proved to be just as spectacular.
It was us and the pelicans. I loved that there were more bird tracks than human footprints. The kids enjoyed their first sandy beach in a long time. They ran from one side to the other, splashing in the water and collecting pelican feathers. Pelican feathers!
They checked out their first horseshoe crab shell and their first sea nettles. We walked off the end of the spit into the Bay. Back on our boat, we watched a beautiful sunset. Goodbye Tangier.