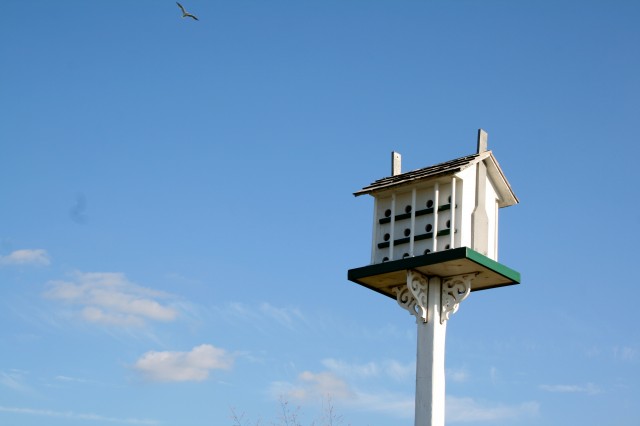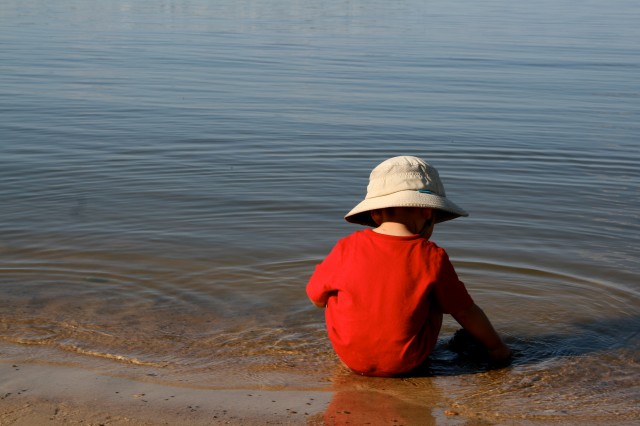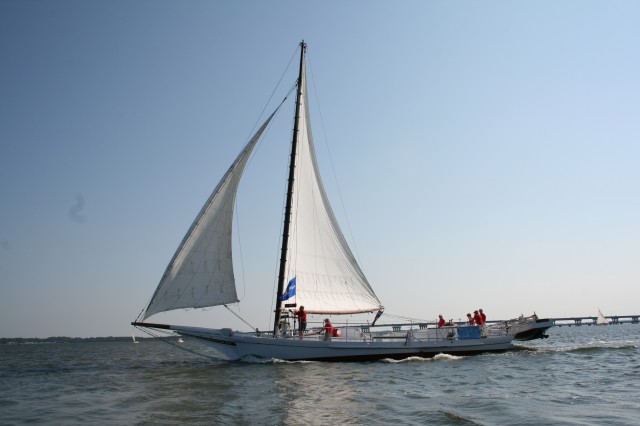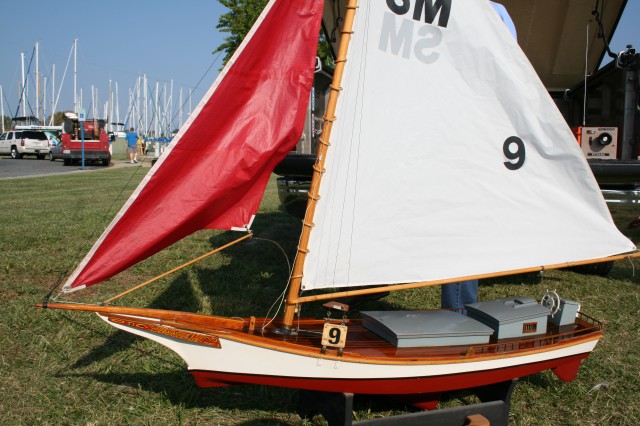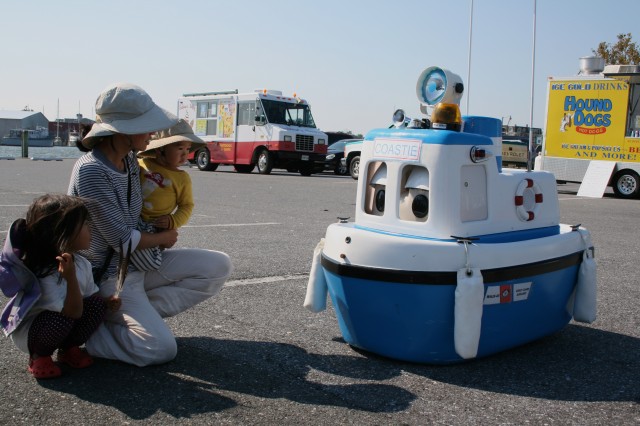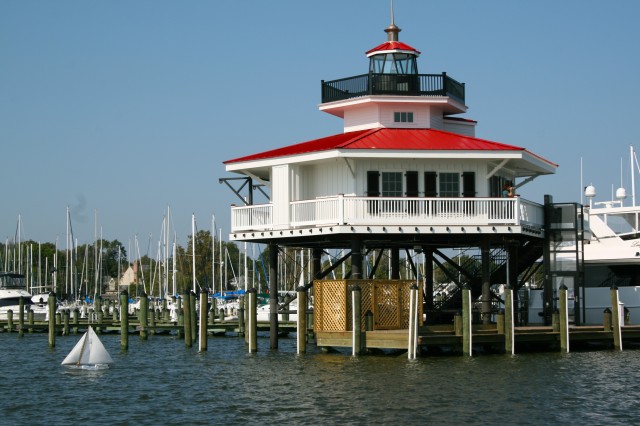 We arrived in Cambridge, MD just in time for the annual Skipjack race. Tig's parents drove down from New York to meet us there. The kids were so thrilled to see Grandpa and Grandma again.
A skipjack, we learned, is a sloop-rigged sailboat with a boom that is as long as the deck of the boat. It is the official Maryland state boat and was designed for oyster dredging, with its wide beam and low freeboard providing a large, stable platform for oystermen to work.
We watched the skipjack race, checked out model skipjack boats, toured the Cambridge lighthouse, and talked to Coastie the USCGA mascot. V also got to ride on the Nathan of Dorchester, a skipjack turned educational vessel.