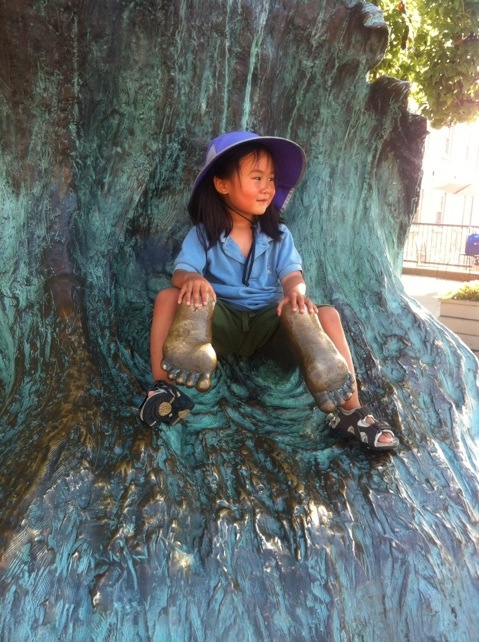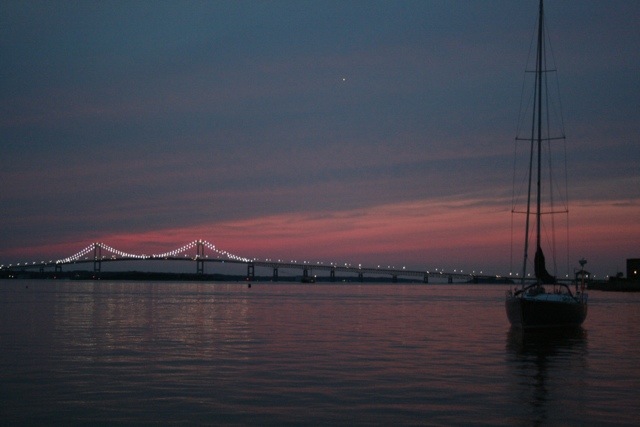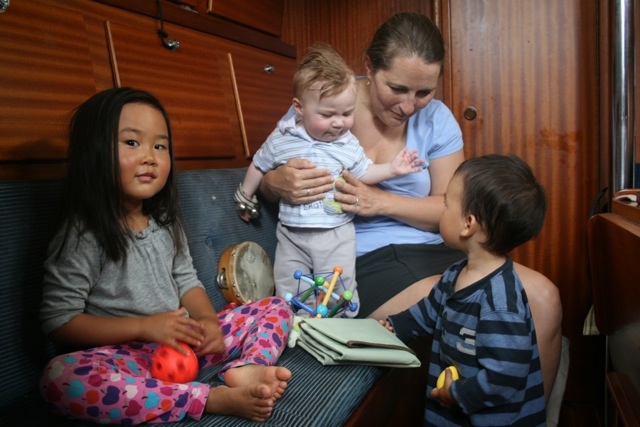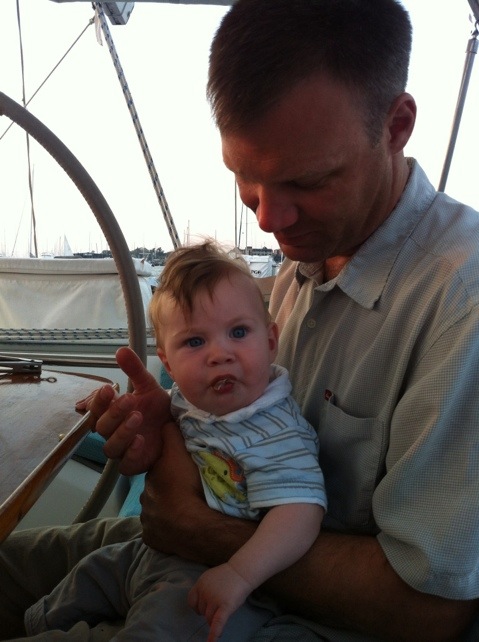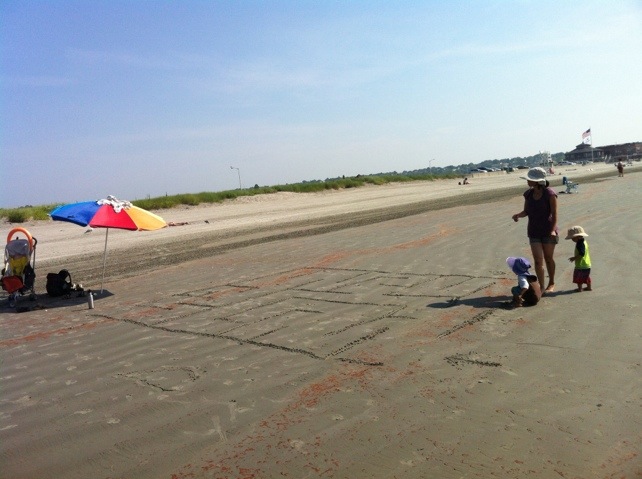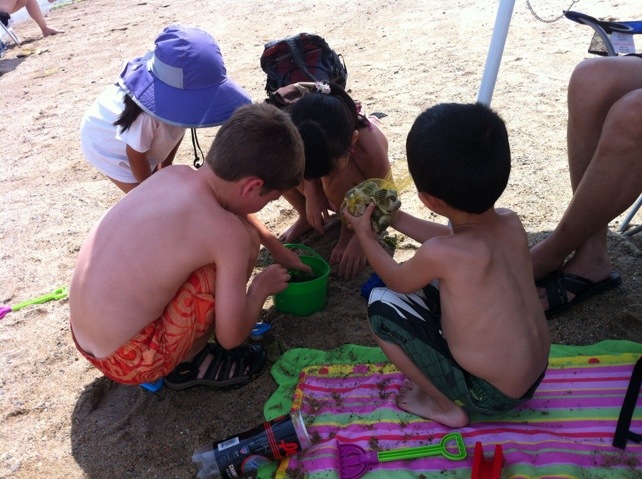 We left Cuttyhunk early in the morning after a quick breakfast. Lauren took the helm for the first shift before Otto (the autopilot) took over.
Tough entry
Finding a place to anchor in Newport was tough. The engine was acting up, the main anchorage was packed and the kids were done. There may have been a few raised voices (I conveniently claim amnesia). Tig was trying to squeeze into the main anchorage for good reason. The other anchorage north of Goat Island turned out to be pretty bouncy.
We decided to pick up a city mooring for the night. Then we took Lauren into town to catch a bus and said farewell. We hope she joins us for another leg in the future. The next day, we found a spot in the anchorage and moved off the mooring.
Newport, a beauty pageant of sailing vessels
What a parade of boats, big cruise ships, tall ships, shapely historic ships, gunboats, and sleek trimarans! Newport seems to be the leisure boating capital of New England. Everywhere we take our dinghy, we marvel at the amazing collection of vessels moored here.
We've also come to realize that we don't really enjoy the more touristy towns with their cities of moorings and crowded anchorages.
Meeting up
One of the highlights of Newport was meeting up with Danika and Sten of sv Mata Irea. Danika and Sten completed their circumnavigation several years ago. Right now, they are enjoying their time with baby Axel and are hoping to get back out crushing once their kid(s) get older. We had them over for pancakes, and later in the evening, they invited us to their boat for dinner.
Sten was helpful as a sounding board for some of the engine issues we've had. He advised Tig we'd be better off tracing the line and troubleshooting it ourselves, which Tig did end up doing. We enjoyed a couple of days at the beach, including two rides at the carousel, then off to Long Island Sound!