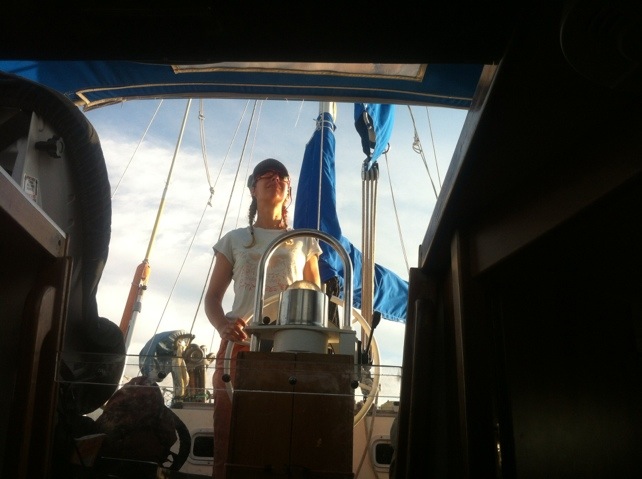 We were lucky to have our dear friend Lauren join us for the short hop from Onset to Cuttyhunk. The trip started mid-morning, and we got there in the early afternoon. The anchorage was a little bit of a squeeze, but we settled in.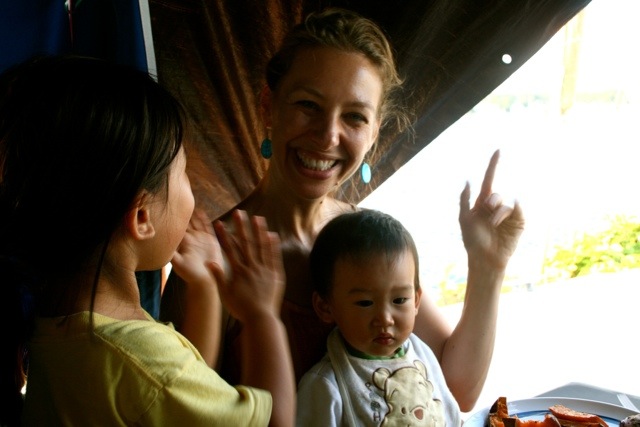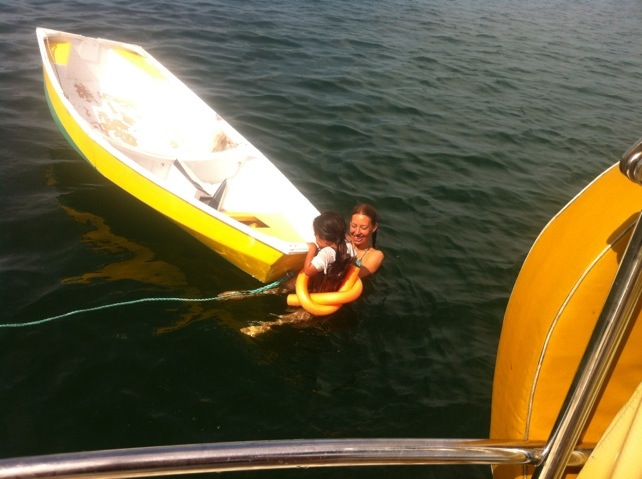 Miss V and Lauren–who has graciously accepted the role of honorary Auntie–took a little swim together. Welcome to the family!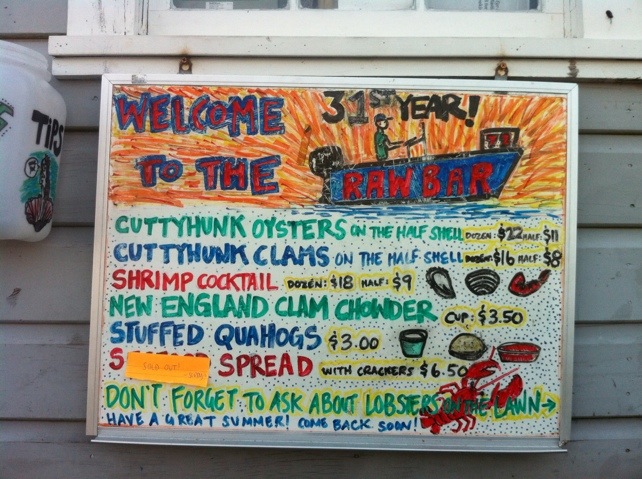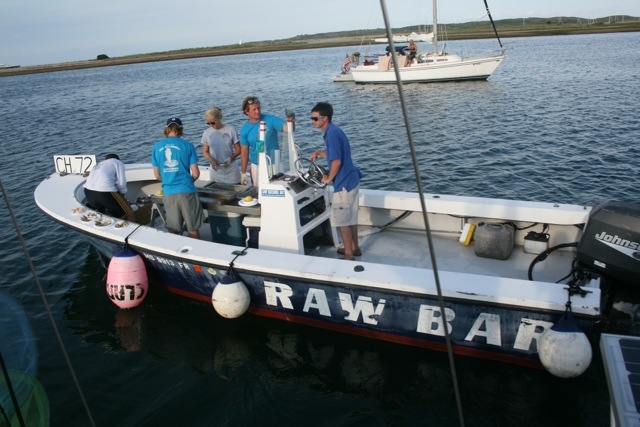 We enjoyed the Raw Bar, a boat that delivers raw oysters, clams, cocktail shrimp and chowder.