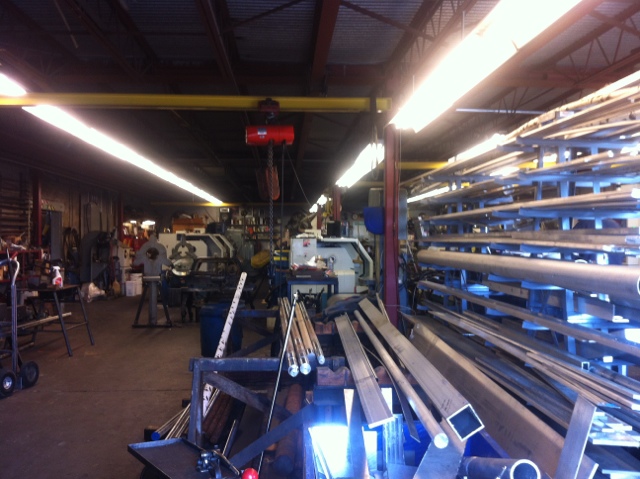 Machine shop at Rose's Marine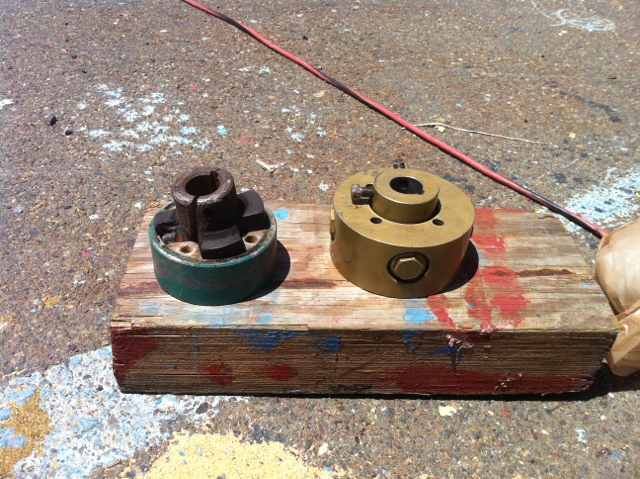 Old & new coupling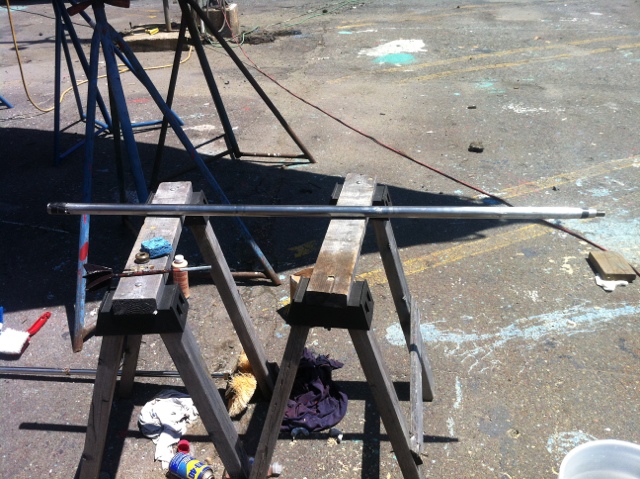 Shiny prop shaft
The flexible coupling arrived on Saturday, and we took it on Monday to Rose's Marine to have it trued up with the prop shaft. You can see how much beefier the new one is compared to the old coupling. The prop shaft had to be cleaned up nice and shiny before installation.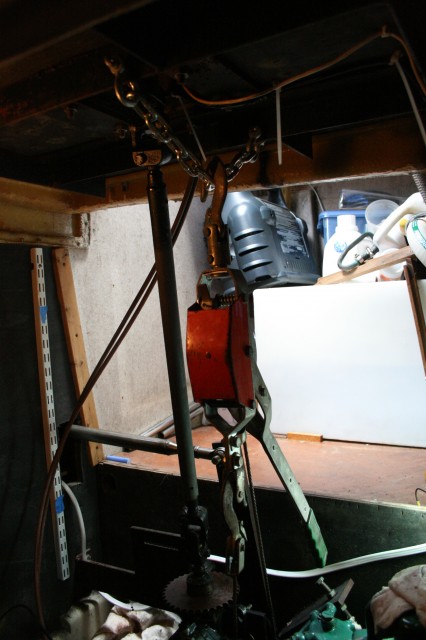 Slowly lowering engine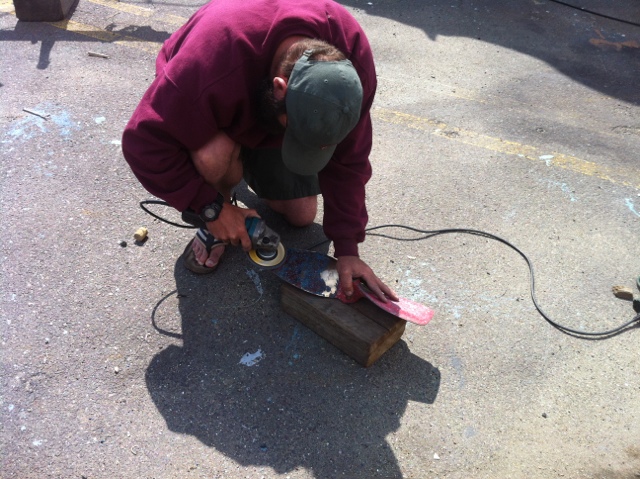 John helping to clean propellor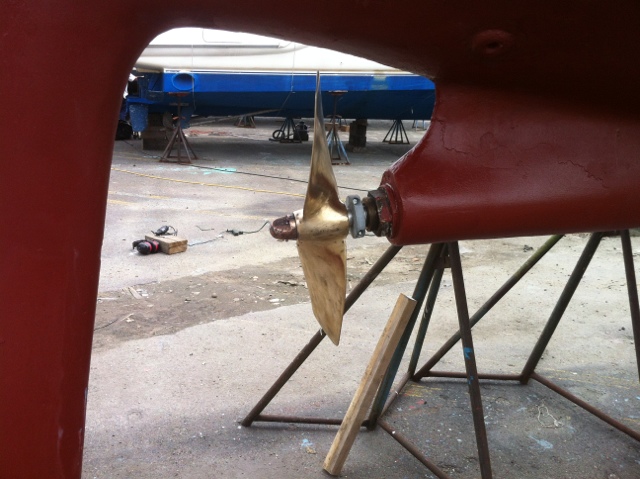 Propellor looks like new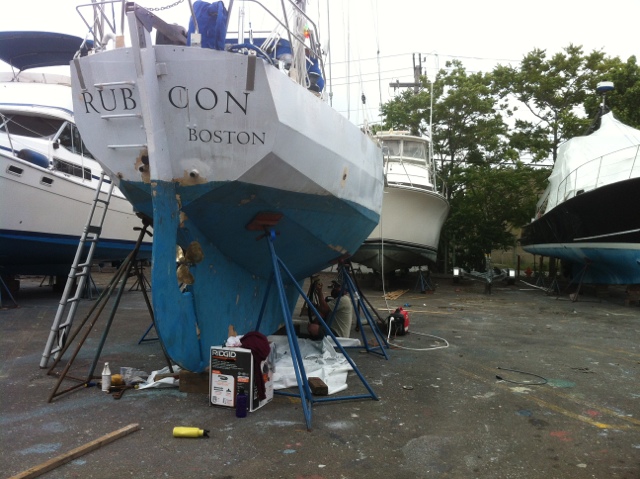 Thanks John
With the help and moral support of a friend, I installed it without too much trouble. This time, I went slowly and carefully. The propeller also got cleaned up nice and shiny.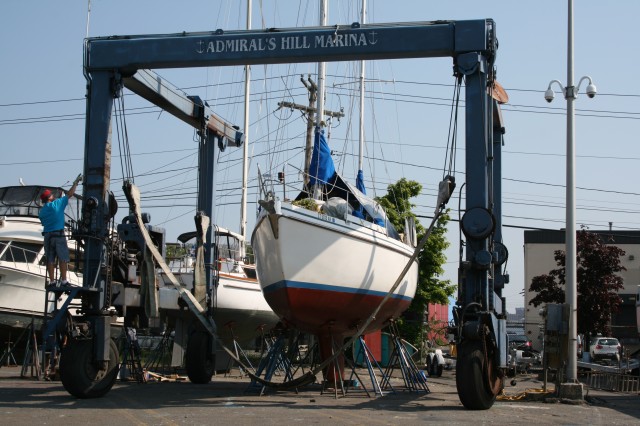 Wildest Dream back in the sling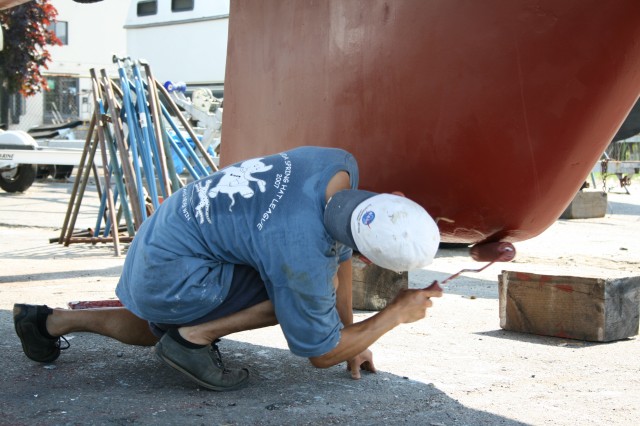 One more coat of paint on bottom of keel (it helps when boat is in sling)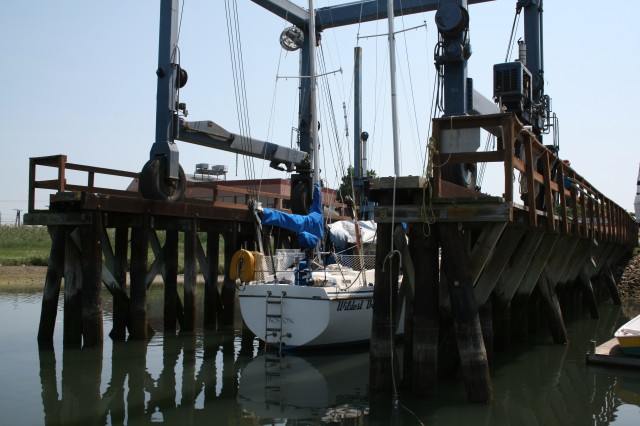 Going back in water
Wildie went into the water on Wednesday afternoon. But wait, there's more.
The engine didn't start. While trouble-shooting that evening in the sweltering heat, I over tightened the banjo bolt on the return line for the fuel injector. It broke. Serena looked at me. We went to bed depressed.
The next morning, I called all the Volvo dealers again and had the part shipped overnight. Billy, the engine mechanic at the boat yard stopped by and told me I try getting the part at Vigor Diesel, a truck diesel fuel injector place nearby. I hurried over and got the part, grateful for the lead.
"No one has ever broke one of these from over-tightening," the guy at Vigor Diesel said sardonically. They let me have it for free. Back at the boat, Billy taught me how to really bleed the fuel system (apparently, I only half knew how to do this). Thanks Billy.
I've never cared much about engines. Never looked under the hood of my own cars with any interest. Never tooled around with motorcycles as a teenager. "I feel like I wasted my childhood," I said to Serena. She fell over laughing. I learned a lot of expensive hard lessons from these past few weeks. But it's the hard ones that we remember the most, right?