If you don't know by now, "on the hard" is a sad term for a boat. It means it is on land somewhere, and not in the water where it is meant to be. It's a good maintenance procedure to haul the boat out every year or two, to clean and check the bottom, make sure through hull are working, etc. Haul outs usually last a few days to a week.
Our boat and home has been on the hard for over 2 weeks now. Ugh. But we can almost see the light at the end of the tunnel. Here's where we currently stand:
The cutlass bearing has been replaced with a new one. Woohoo!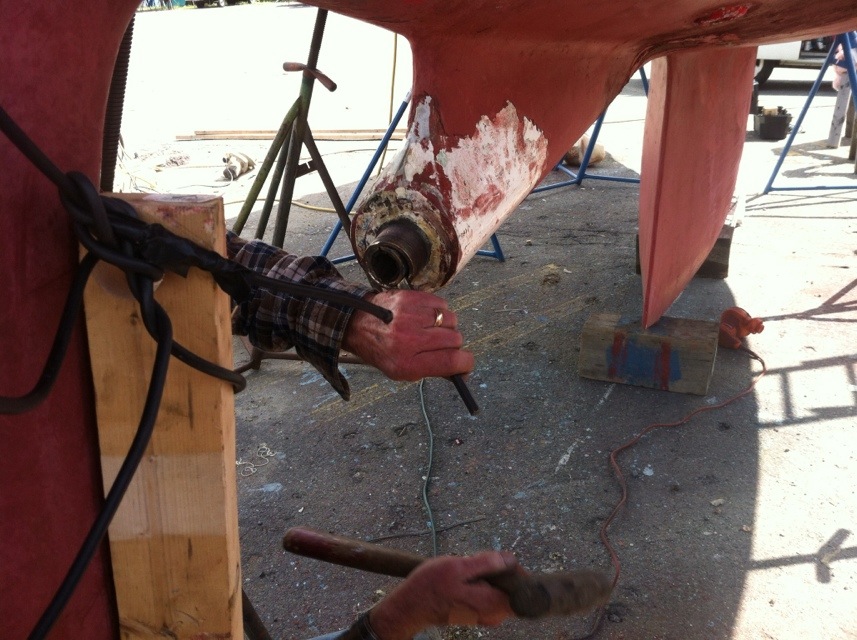 The mechanic helping me is pulling out the old cutlass bearing.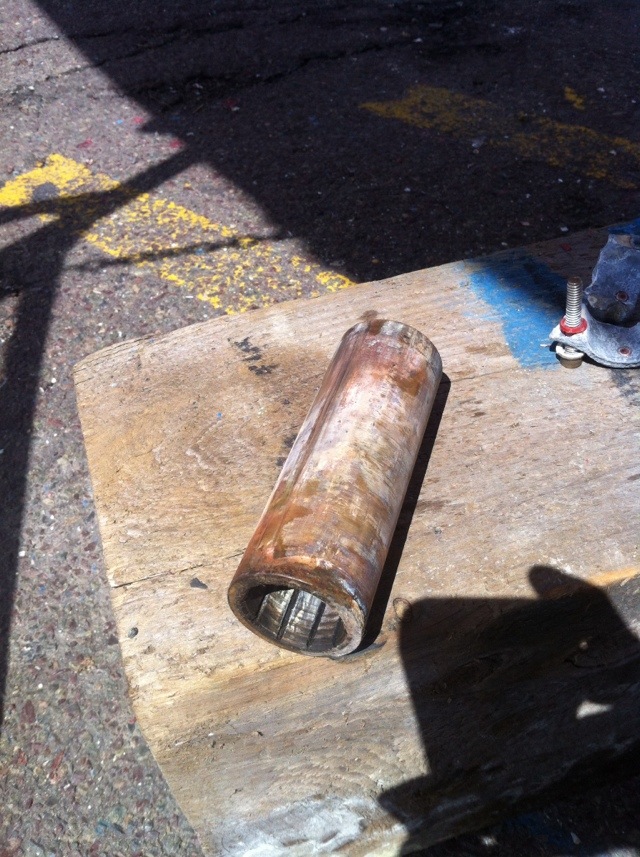 Old cutlass bearing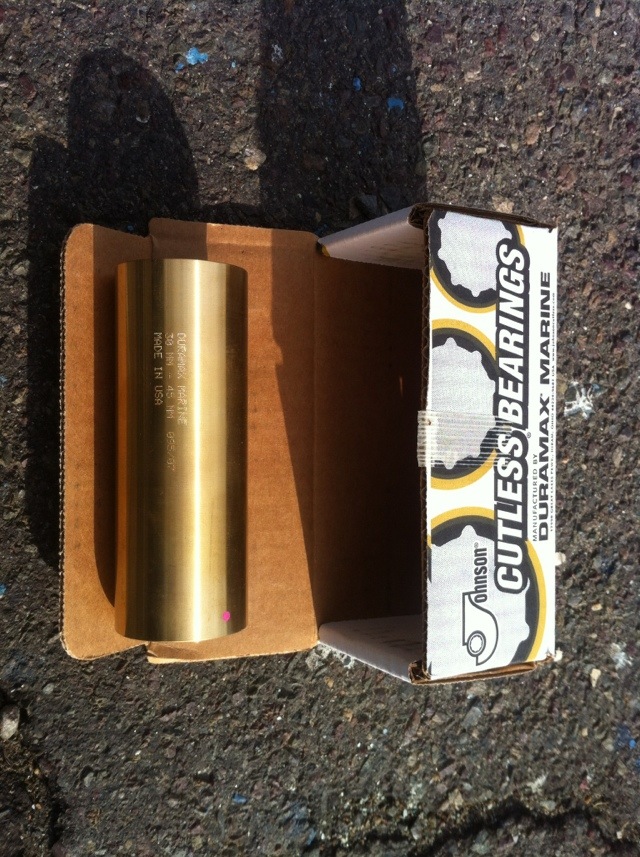 Shiny new cutlass bearing
In the three-day process of removing the old cutlass bearing, the mechanic broke the shaft coupling that attaches to the engine's transmission. This is the piece that connects the long straight propellor shaft to our engine.

Broken "flexible" coupling
I have looked for many days for this part. I talked to three propellor and machine shops and half a dozen marine Volvo dealers in the Northeast. Frustrated with the lack of information–none of them had detailed specs–I broadened my search to two more prop/machine shops in the Midwest. My two choices were to:
1. A similar flexible coupling made by a company in the Midwest called Federal
2. A standard solid (non-flexible) coupling and pair that with a Drivesaver
I'd prefer the fastest solution. Unfortunately they are both slow. The three large prop shops in the area (New England Propellor, H&H Props, Rose's Marine) did not have the standard solid coupling size I needed. Because of my European Volvo engine (read – metric), no one had a coupling for a 30 mm shaft. The only option was to get a blank coupling and bore/machine the 30mm hole for the shaft. The blank coupling and the labor would have cost around $300. Plus the Drivesaver alone costs $300 (from Defender). Ouch. $600+ and at least 3-4 days turnaround.
Federal carries their flexible coupling for a Volvo engine for $400, but of course they don't stock it because of such low demand. So of course they have to make one too, which takes about three days plus shipping time. We ordered the Federal flexible coupling and are now anxiously awaiting it's arrival. Then I get to put the boat together.
While waiting, I figured I should pull the entire prop shaft out. I want to do things right, and the prop shop has recommended trueing up the shaft to the coupling once it arrives. So I jacked up the engine as high as I could get it in the engine space and after a full day of work, pulled the prop shaft out from the inside.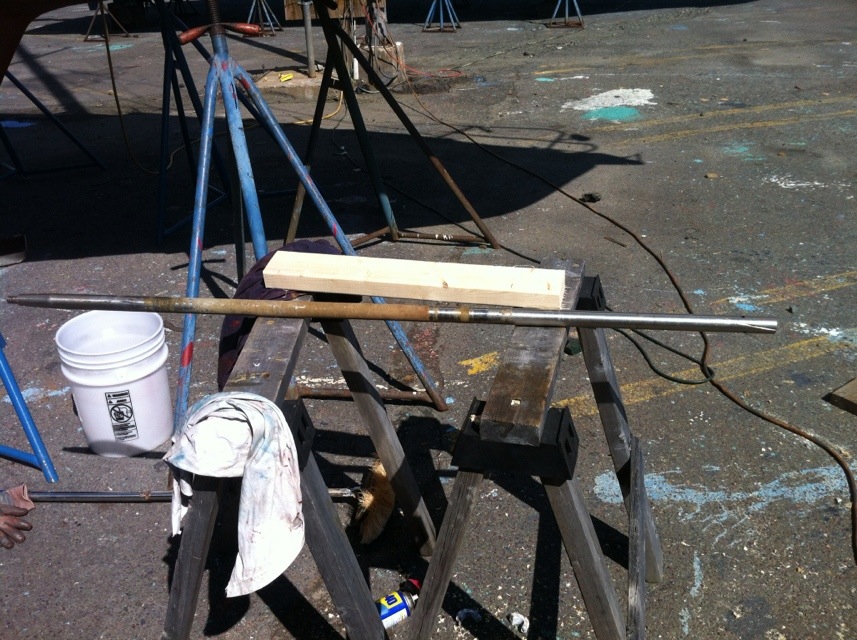 Prop shaft, needing some cleaning.
I've also used the extra time to do some electrical projects.
:: Mostly wired the solar panel (the wiring run is the hardest part).
:: Our backup GPS is now set up in the nav station and hooked up to our VHF so that we can get AIS notifications. For landlubbers, this is a safety feature which alerts us to BIG boats nearby so we can avoid them. Our VHF is also equipped with DSC which means we can quickly alert the Coast Guard or other nearby vessels if we need help/rescue (hope to never need it). I also wired in a remote mic for the fancy VHF so we can easily use it in our cockpit as well as our nav station.
:: Installed a Bora fan in the aft cabin.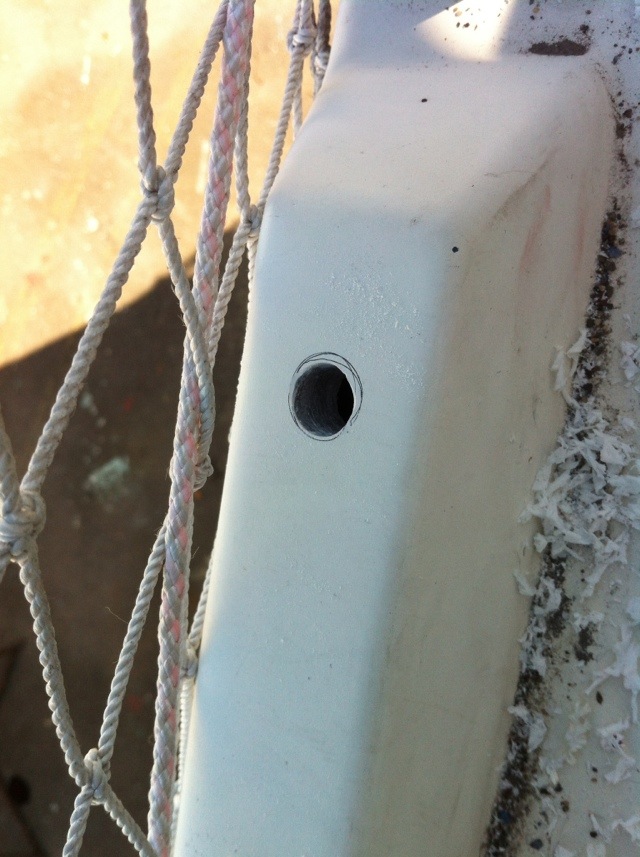 Hole drilled in deck of boat for solar panel wiring. I hate making holes in our boat.
I also cleaned and painted the boat to make it look less trashy, as Serena puts it.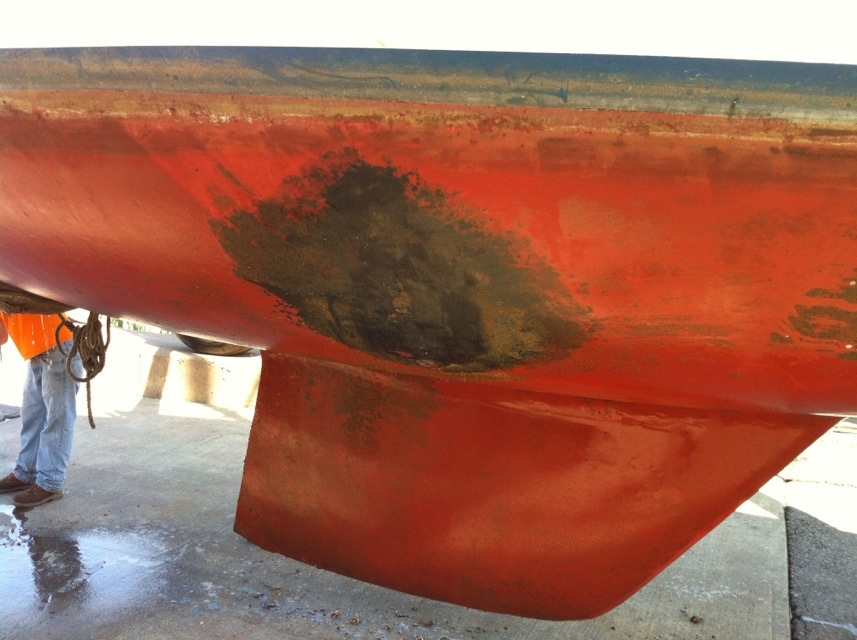 Yucky black stain by our galley (kitchen) sink drain.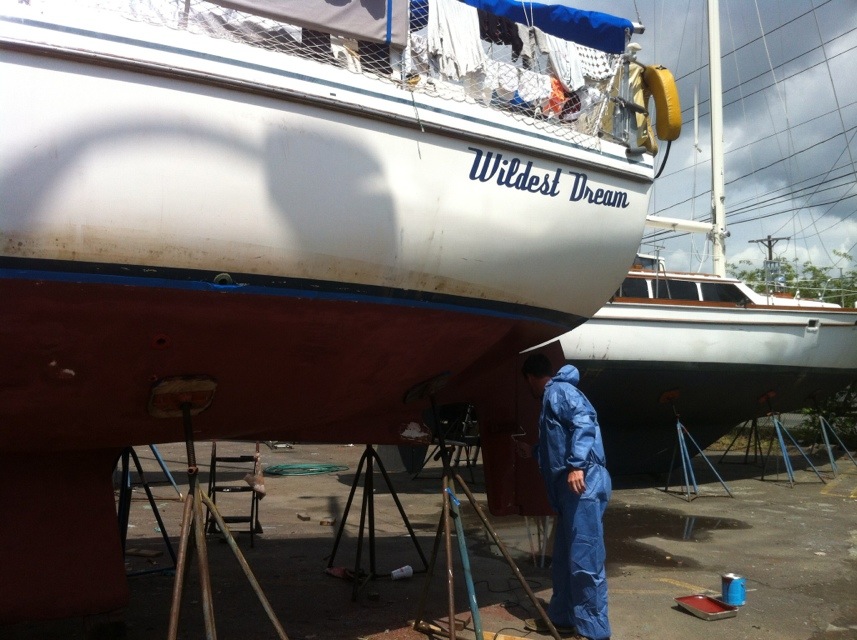 Nasty scum/water line from being in our winter slip (we had a corner where a lot of gunk accumulates).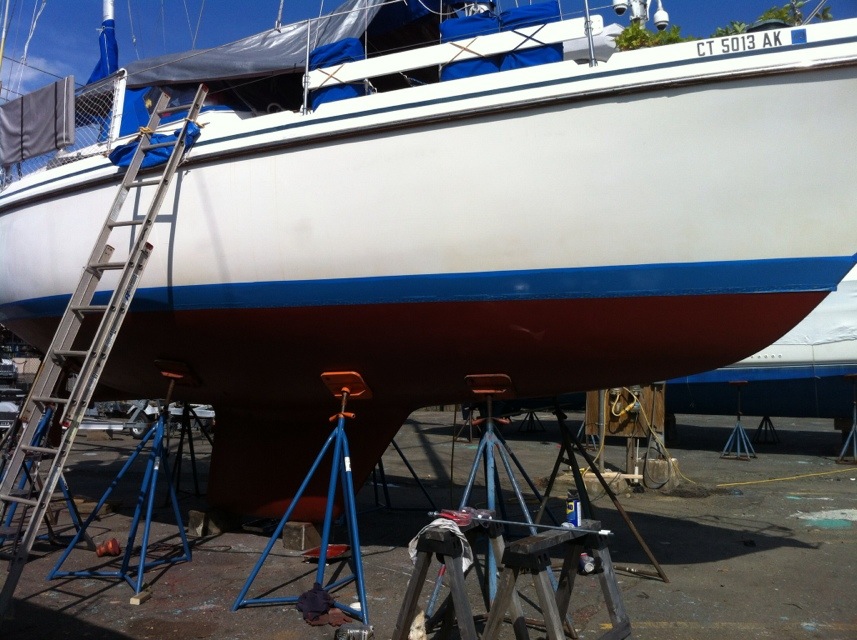 s/v Wildest Dream cleaned, and painted (boot stripe too!)