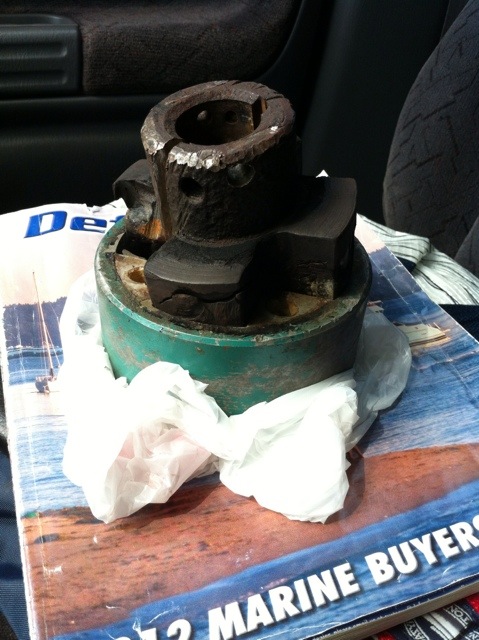 Our lives and our plans currently hinge around this one piece of metal. It is the coupling that broke during the great cutlass bearing replacement act.
A year ago, I could not imagine myself figuring out where I will live in two days while our boat is stuck 10 feet up in the air. A year ago, I could not imagine myself saying, "Well, I'm not sure exactly where we're going or where we are living." A Capricorn at heart, I couldn't understand how people moved through life like a leaf in the wind. I wanted to be given a map.
Now I'm drawing the map.
Since we are ground to a halt for now, I wanted to ask the readers of our little site what questions they had for us. Little ones, big ones, burning ones…Send us an email. I'll try to answer them as best we can.
I hope you find amazing things around the corner.
Save