While Tig has been wrestling with the engine, I've been plotting to get back up to New England so that the kids can see their dad. The helper in this plan came in the form of a 60-pound sweetheart who lives on our old street.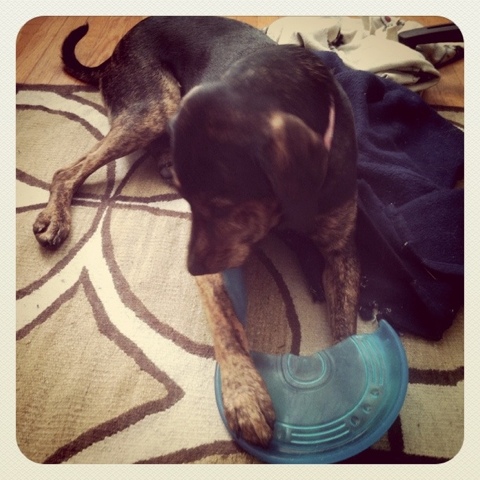 Pula is a one-and-a-half year old youngster in need of a caregiver while her guardians are traveling for a few days. She has been oh-so patient with her temporary family.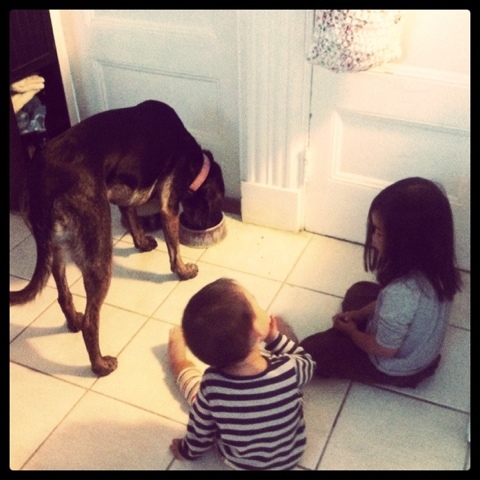 Pula provides the kids with endless entertainment. V eagerly doles out the food and the treats. I love watching my little girl hold up her hand, "Pula, sit." She even tried to hold the leash once (under my careful supervision) but she was no match for someone twice her size.
So my days are spent with two toddlers and a preschooler while Tig is working hard to tie things up. We go for lots of walks with the little man on my back, and V wheeling along on a balance bike. Pula sometimes takes advantage of the fact that I have my hands full with kids and tries to take off.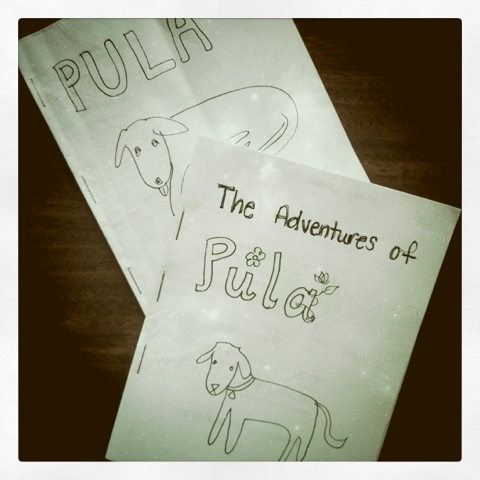 It's pretty cool, but I'm exhausted. Now if you'll excuse me, I need to go to bed.