Saturday, Memorial Weekend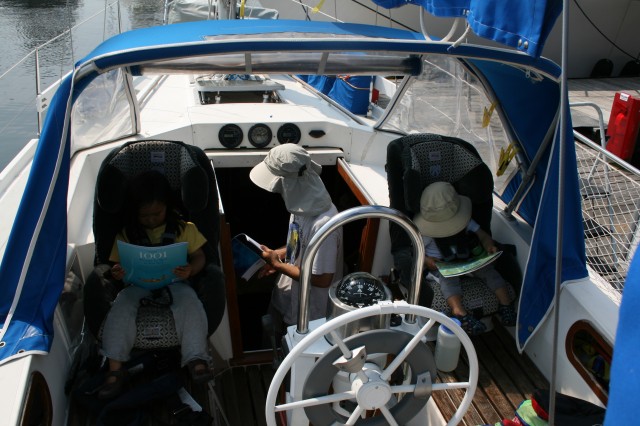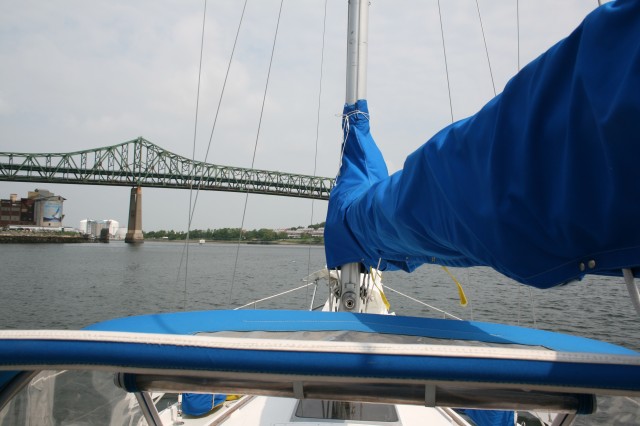 With all the boat work that needed to be done, Memorial Day weekend was the first chance we got to go out on the water. The first day, we went up the Mystic River to check out our haul-out location. Then into Boston Harbor to test out the autopilot. Despite carefully following the instructions, the wires were crossed so the autopilot test was a fail.
Sunday, Memorial Weekend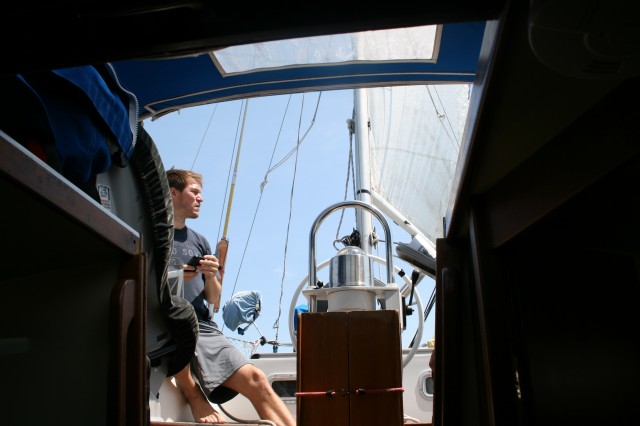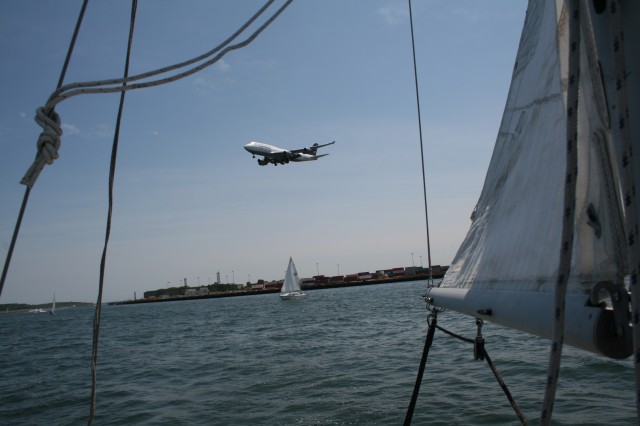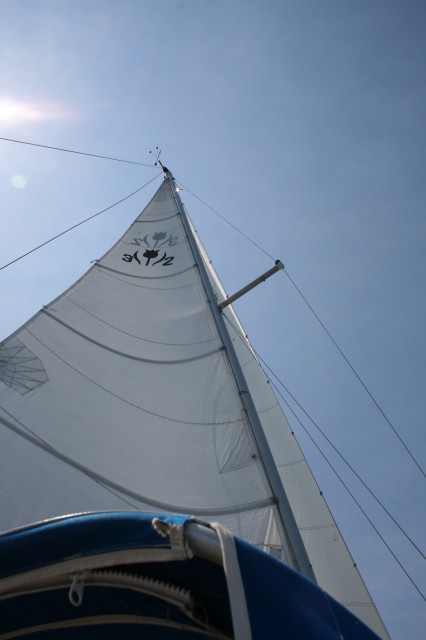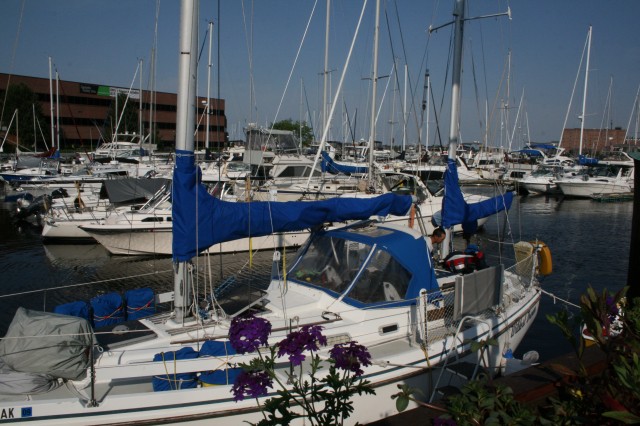 The next day, our friend Steve joined us to help calibrate the autopilot (after Tig uncrossed the wires the night before). We made two large circles in the harbor while it calibrated. V got to see the airplane fly overhead, a favorite pastime of hers. We practiced heaving to before heading back and docking without incident.
I like to ask people who have sailed with us, "What would you do to this boat to make it sail more efficiently?" The answers are, as expected, all over the map. Here are some suggestions that have been offered:
Switching out to a feathering prop
Installing roller furling (we have hank-ons)
Getting a gennaker
Getting a light air genny
Adding on to our winches to make them self-tailing
Leading all the lines to the cockpit
Perhaps the suggestions are more reflective of the sailors themselves. Still, I like to hear new ideas and suggestions and try to keep a mental file for future use.