After almost a year of living here, I finally got my act together to see Old Ironsides (aka "Big Black Ship"). Tig took the kids once before, but I have dutifully neglected the main attraction at the Navy shipyard.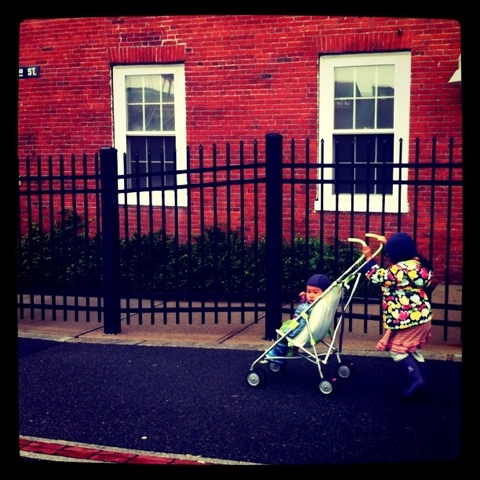 Luckily, I had a little help getting us there.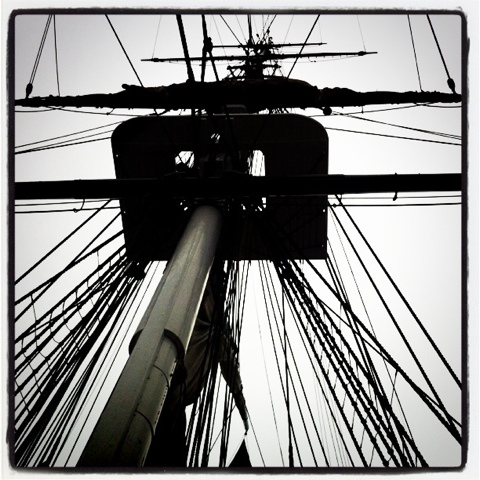 "Mom, it's just like our boat but bigger!". Sure, darling…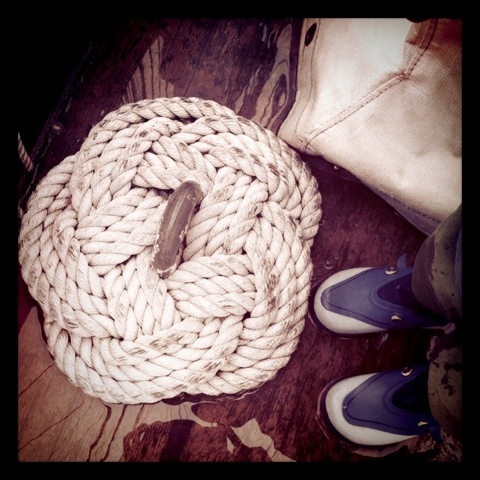 Checking out the knot work.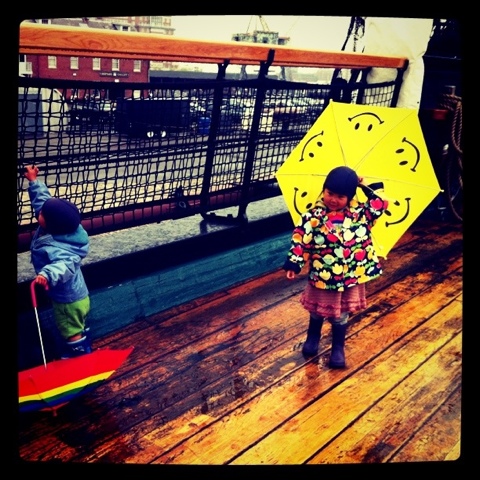 The best part, to be honest, was splashing in the puddles. O correctly identified the cannons as "boom!" as we hear it every morning.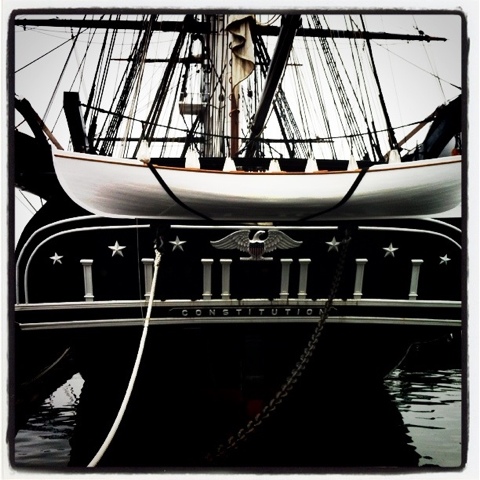 That's it for now. Maybe in due time, we'll see more tall ships along the way, and the kiddos will grow to appreciate them.