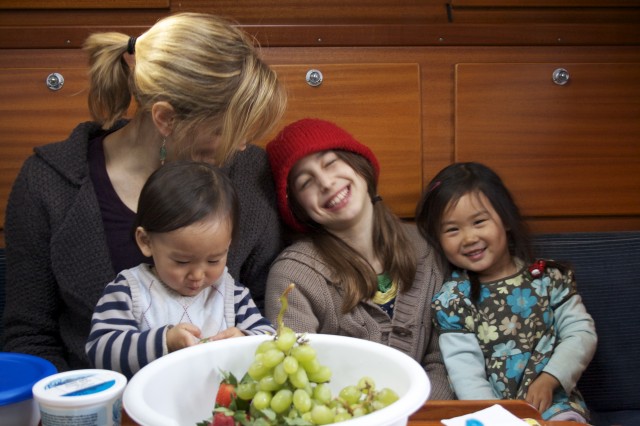 V misses her Big Girl friend Miss A like crazy ever since we moved. So we were thrilled when Miss A and her mother, Chris, came over for brunch this weekend.We spent some time catching up on laughs. O immediately took to Chris (she's a school teacher and has that magic touch).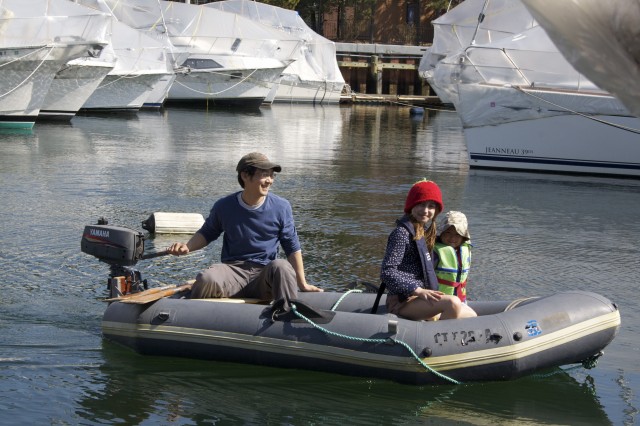 After a late brunch, Tig took the girls on a dinghy ride…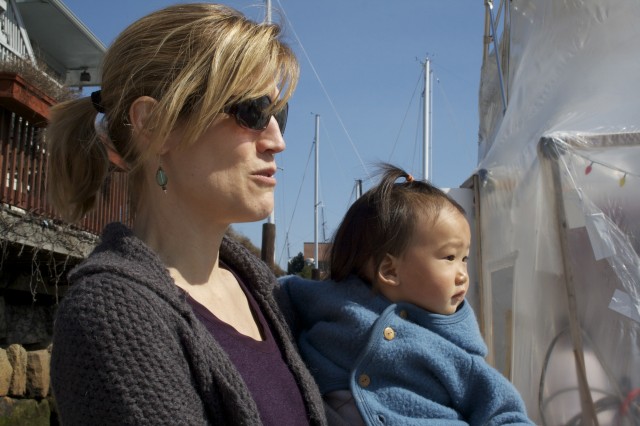 …while Chris and O watched from the docks.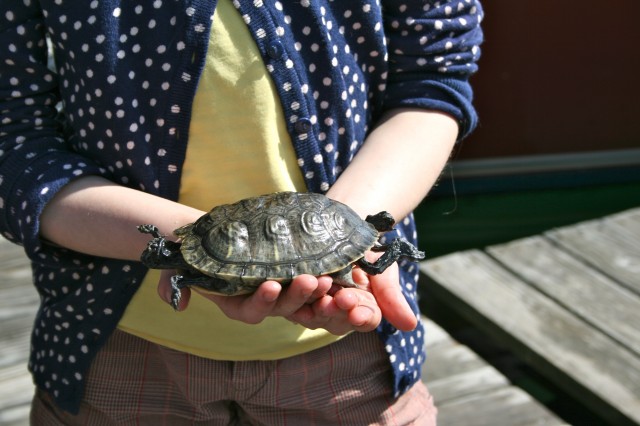 V and Miss A were fascinated by a dessicated turtle that A "found" on E dock. I was trying not to gag the whole time. After much debate, it was decided that the dead turtle would be buried in A's backyard. After a year or so, hopefully the body will have disintegrated–eaten by bugs–and the shell will remain.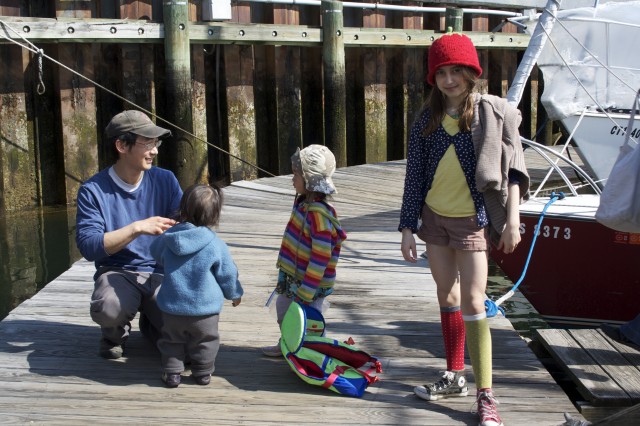 I love Miss A's stylish outfit.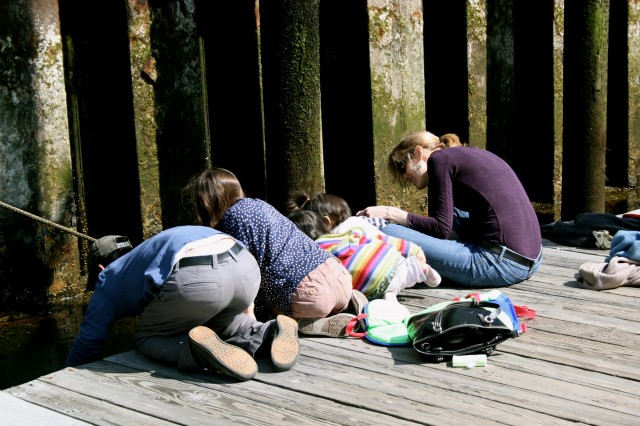 The gang turned to nature hunting out on the docks.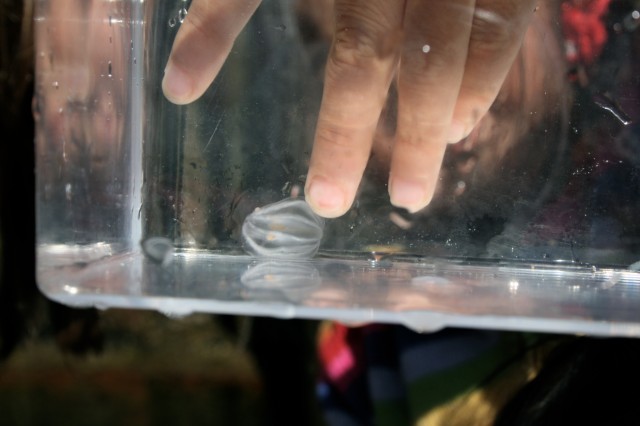 We captured (and later released) a couple of baby jellyfish. Yes, spring is here. Soon, they will bloom and fill the marina waters.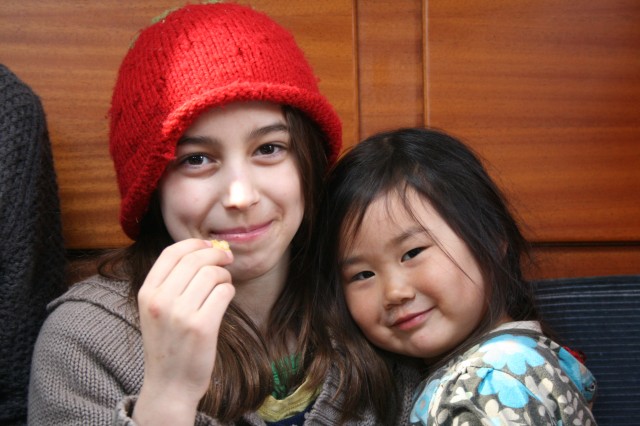 Thanks for visiting, we hope to you see you again soon!