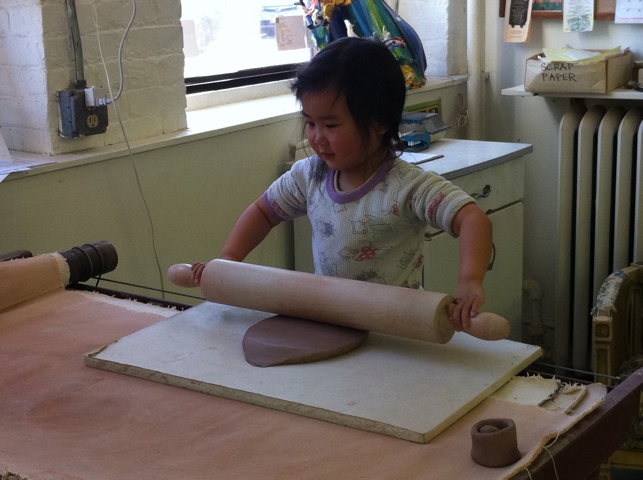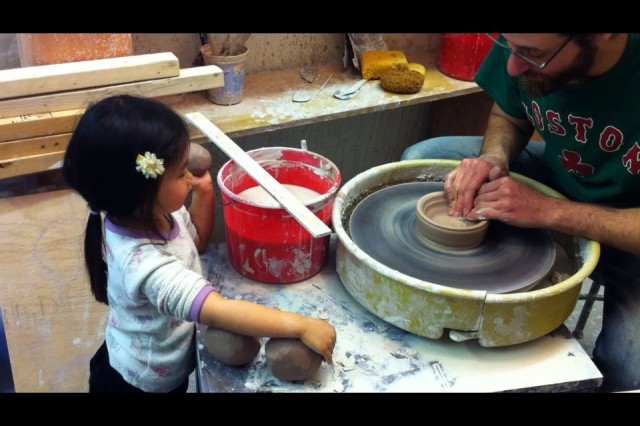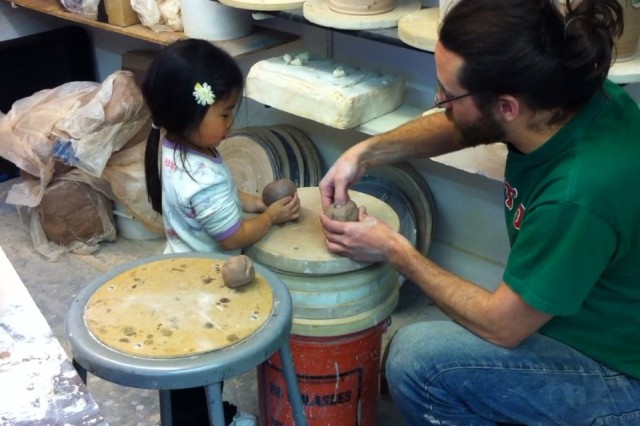 On Tuesday, V took trip with daddy to Jeremy's pottery studio. Ogusky Ceramics–where our special boat cups were made–is based out of the Feet of Clay pottery studio cooperative in Brookline.
Durng this special afternoon, in which she skipped her nap, V got to:
:: roll out some clay to make handprints
:: watch Jeremy throw clay and form a bowl, and
:: make a pinch pot (to be used for a future activity, unbeknownst to her)
We had one super-tired little girl that evening, but it was worth it. Just another day in our un-preschooling life. Thank you Jeremy!