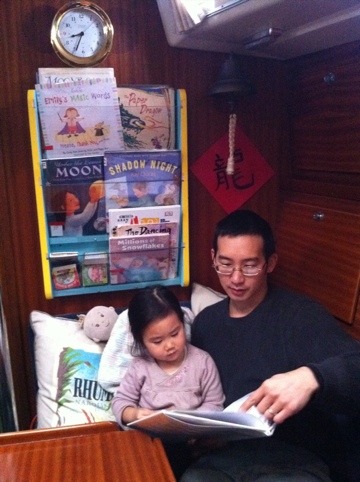 Ever since I spotted a hanging book display (called a "library panel") at a preschool open house, I've been wanting one for our little abode. But the price tag of close to $300 and its large dimensions made it impossible to buy. Our books were organized in a fabric cube sitting on the "L" part of our saloon settee. It worked, but we lost valuable seating and it made our saloon look cluttered.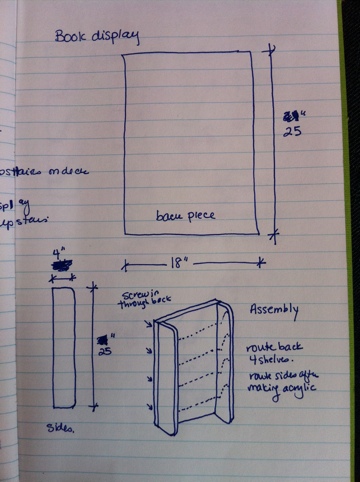 I sketched out some ideas. After discussing it with Tig, we ruled out bending acrylic–we didn't want the added cost of the heating strip–in favor of a simpler construction of wood shelves with acrylic panels. Tig mocked it up with cardboard first. He also managed to find scrap polycarbonate pieces for a reasonable price from a plastics store in town.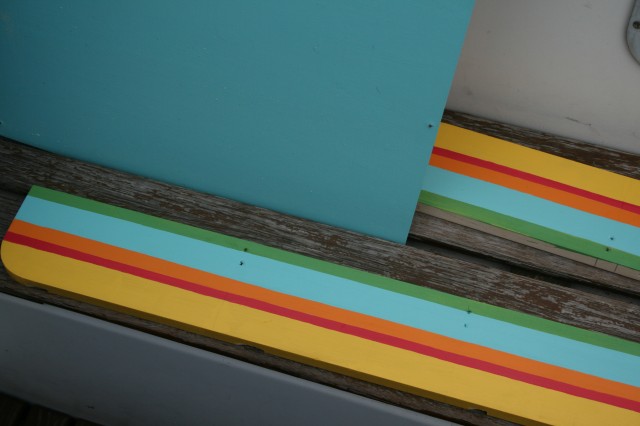 After he built the book display, I went to town with a tropicalia color palette (more on in a later post) after the kids went to bed. It took two nights of painting to finish it.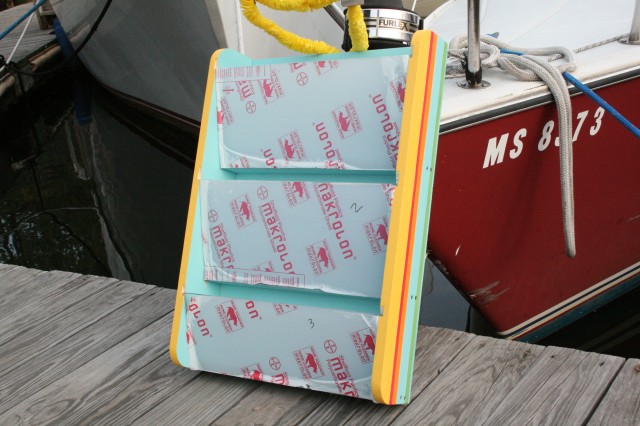 Here it is before installation. It remains to be tested at sea, but we love it. And more importantly, V has her little book nook now.