As I've mentioned before, Tig is working on quite a few big projects from building a nesting dinghy to getting us hot water. He's also attending to the little details that make our boat a home.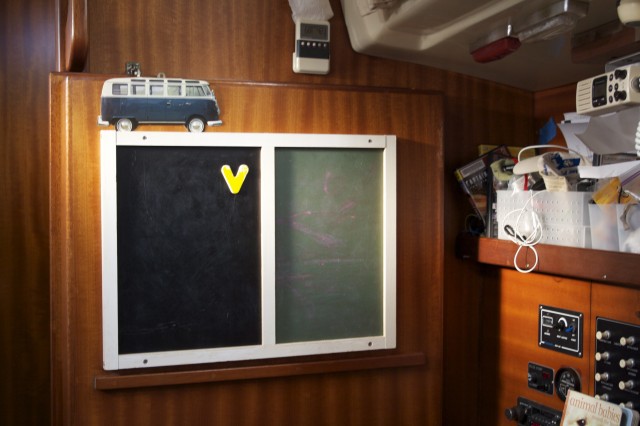 Tig had the idea to put up a chalkboard right under the fold down nav station. Using scrap wood, he built a frame and put together two pieces of chalkboard to make a bigger one. You can see the different colors and sizes of the chalkboards.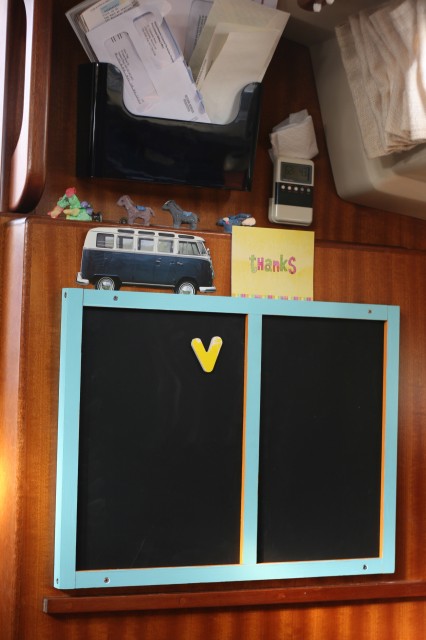 Here it is with a painted frame and a fresh coat of spray-on chalkboard paint. Tig positioned it so that when the nav station is pulled down, the chalkboard disappears. We also added an inbox for our mail above the nav station.
The next project is a custom book display for the kids. Stay tuned.