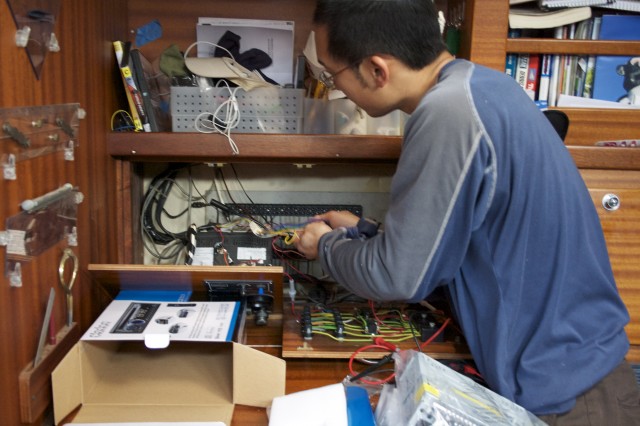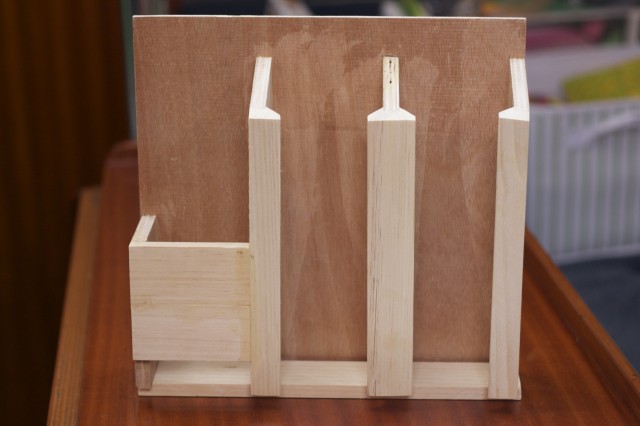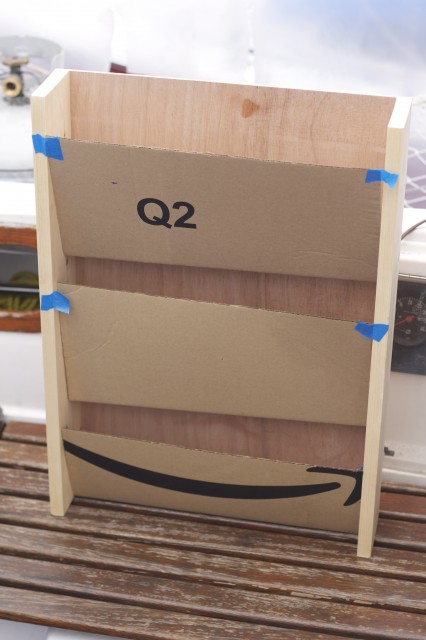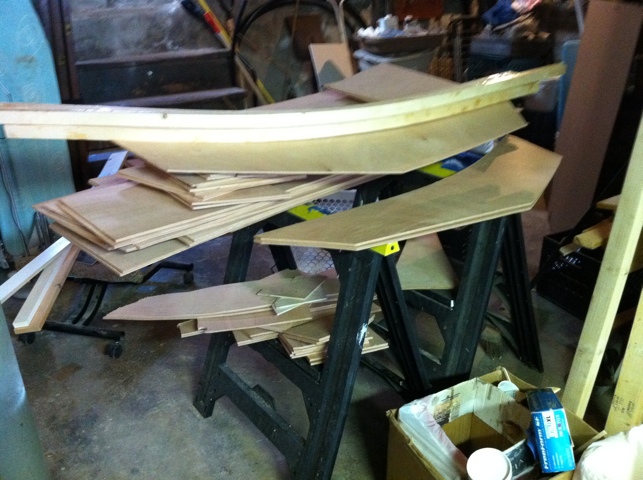 Tig is juggling a lot of boat projects right now. Here's a sampler of the works in progress (WIP):
:: Replacing our ancient tape player and radio; our new stereo has a CD player, iPod hookup and bluetooth capabilities–completed here
:: A cup and utensil holder for the galley–completed here
:: A book display for the salon–completed here
:: The biggest project by far is the nesting dinghy that he and Tim are building in our basement workshop.
Other projects he's currently working on (but not shown) include:
:: Putting up a chalkboard–completed here
:: Fixing a hot water heater (we've got 2 non-working propane on-demand heaters)
:: Making a new water heater closet and a new door for the water heater closet to cover the big hole in the head
:: Installing solar panels
:: Installing an autopilot
We'll post more detailed reports when they have been completed.