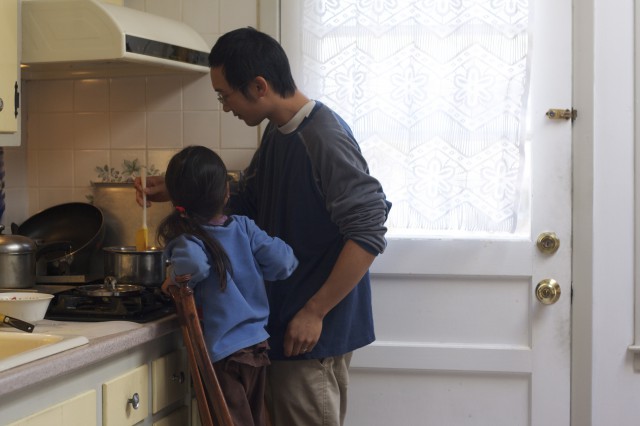 Our Thanksgiving night was spent at a dinner party of close friends of my in-laws. Our official family gathering, with both sets of grandparents was Friday night. Neither Tig nor I have any specific Thanksgiving traditions from our families of origin. No set menus, no treasured sweet potato pie recipe passed down from generation to generation. We have to build our own traditions from scratch.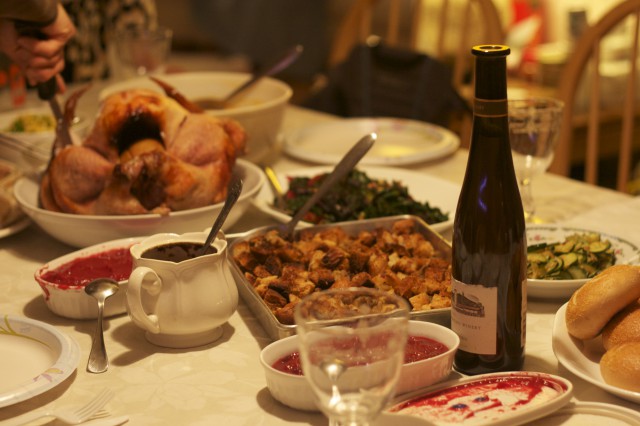 A month ago, we took out a book from the library called Little Bear's Thanksgiving. V made me read the book over and over again until she knew the menu by heart. She was so excited to try these foods that I knew we had to try it. I researched the recipes, while Tig did the hard work of food shopping, prepping and cooking. He spent all of Friday in the kitchen, cooking and stirring.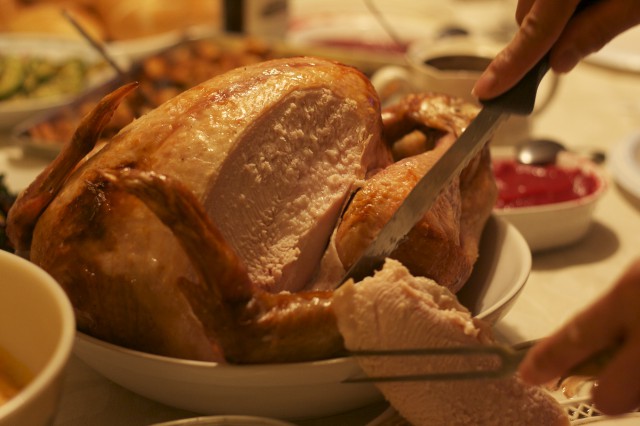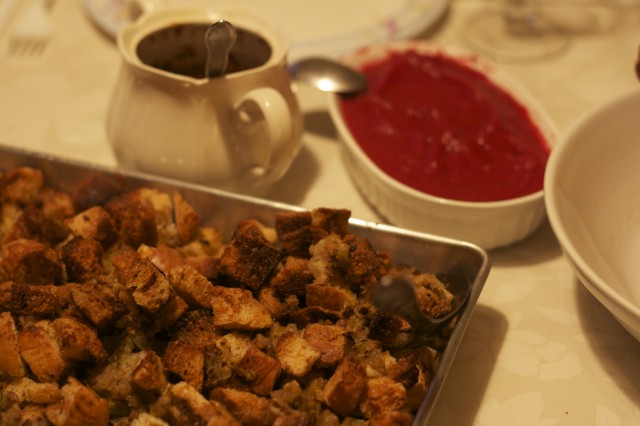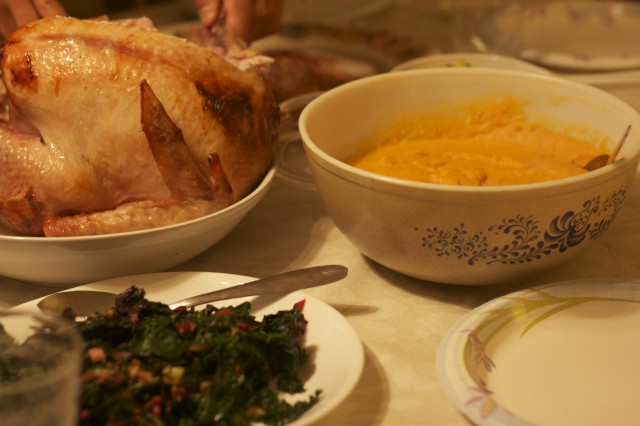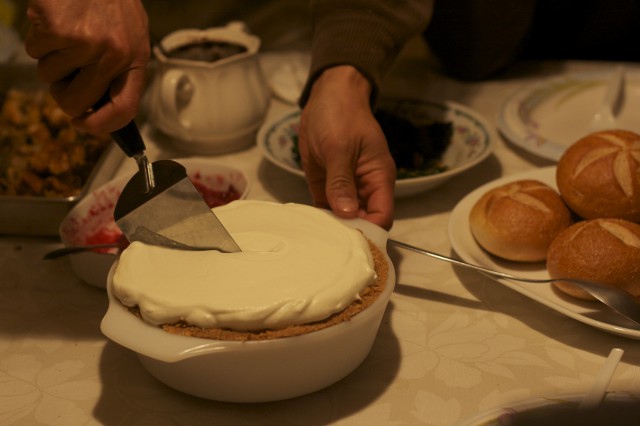 We sat down to a meal of: turkey with chestnut stuffing, cranberry sauce, mashed sweet potatoes, and pumpkin pie. Tig's mom made the turkey and we supplemented with some dinner rolls, and a few vegetables such as kale and zucchini. We said our meal blessing together:
Thank you earth, for this food
For rest and shelter and all things good
For wind, and rain, and sun above
But most of all for those we love.
And before dessert, we had to sing the Pumpkin Pie song, which I originally learned from Jodie Mesler's Home Music Making Blog.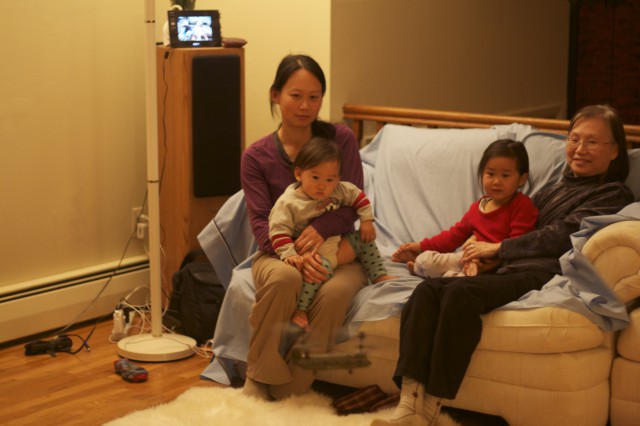 But the kids' favorite part of the evening was watching my dad's toy helicopter fly back and forth in the living room. The kids thoroughly enjoyed their time with the grandparents, and we were all thankful for the yummy food and full bellies.
Hope everyone had a wonderful Thanksgiving.
Recipe Links
Chestnut stuffing (note: we only used one pound of day old bread)
Cranberry Sauce (this was a simple low-sugar recipe, but we liked it cooked instead of raw)