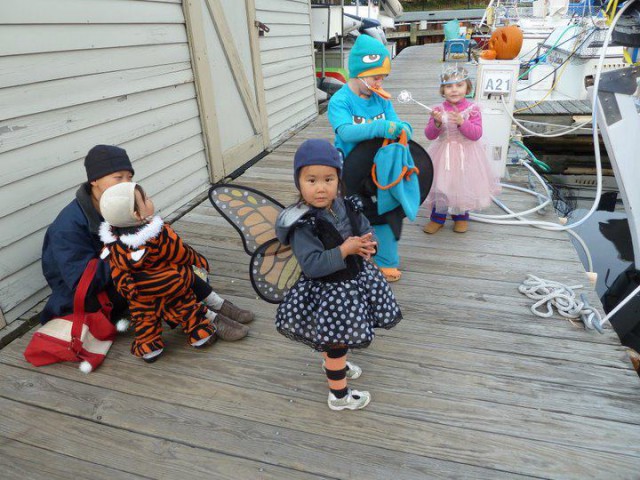 Photo credit: Jenny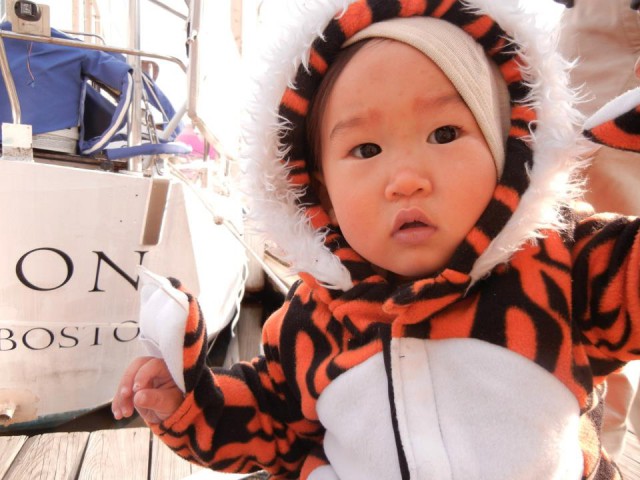 Photo credit: Ellen
Well, my 3 year old daughter enjoyed dressing up for Halloween and going trick
or treating with her friends–not to let her go trick or treating with her friends seemed a bit much.
But the aftermath was a bit of a bust. I had her put out her bag of treats for the "trick or treat fairy" to come and swapped out all the sugary candy. Mind you, she has not had any sugary candy before, so it's not like she knows what she is missing. But the few treats we left: a chocolatey granola bar, animal crackers and some fruit leather, and some few trinkets…these were not to her satisfaction. Now she seems very concerned about the trick or treat fairy and wants to have me write her a note for some better toys next year, and to keep some more of her hard earned treats!
Chalk it up to a botched parenting operation. Next year I'm thinking of keeping it straightforward and just tell her she can keep as many pieces as her age (4 next year). Or tell her, "You can't have sugary treats, but I made these zucchini chocolate
mini-cakes that you can have." I've put out a call for some sage advice on this. I hope I have something better to report next year.