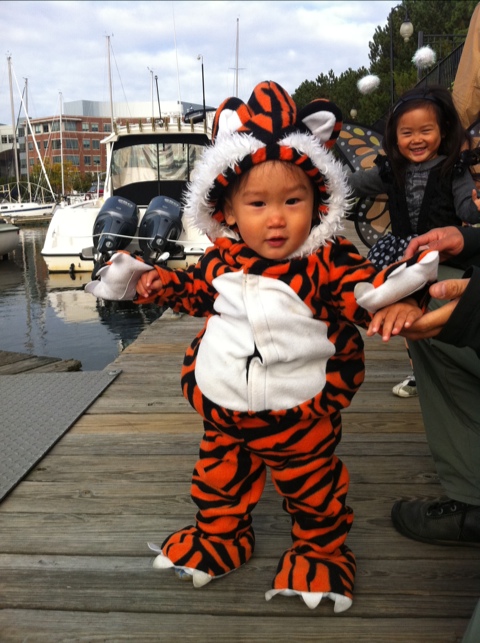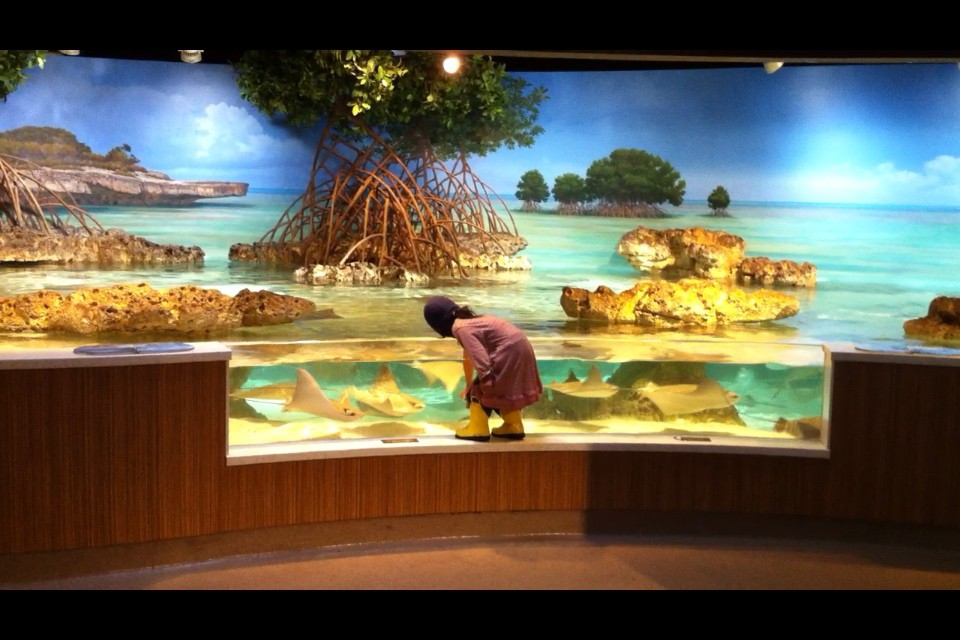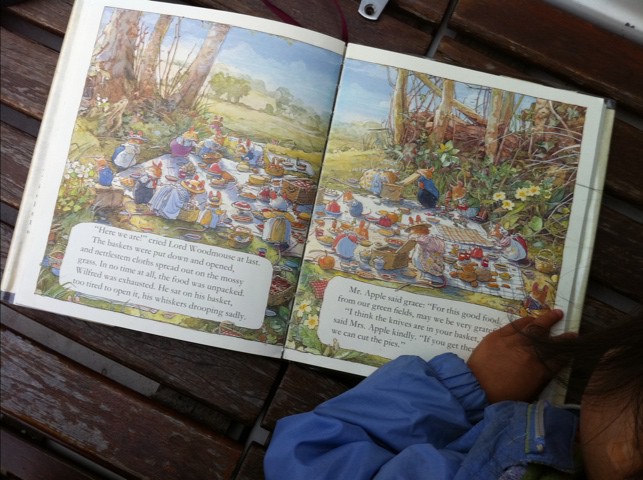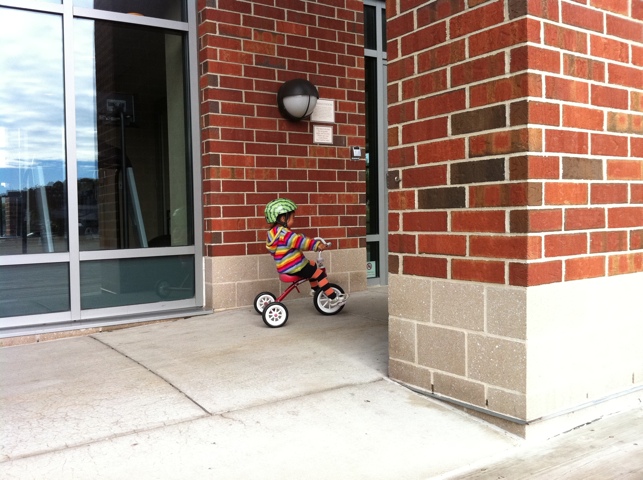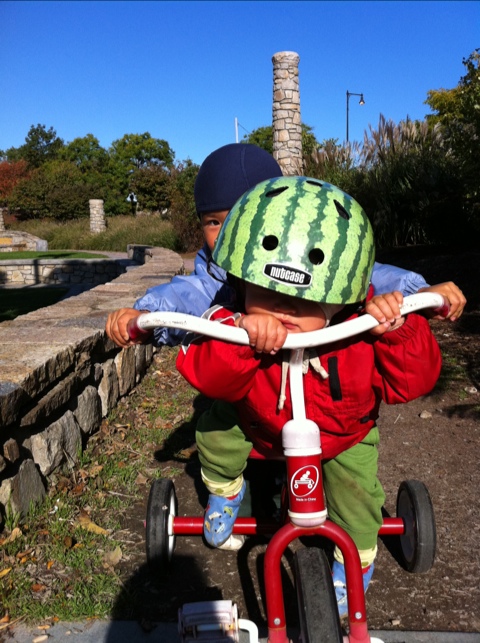 These days, I'm finding that:
:: One can never start celebrating Halloween early enough.
:: Rainy days bring us to the appreciate our memberships at the Museum of Science and the Aquarium (V loves the shark and ray touch tank)
:: Afternoon tea with the Brambly Hedge books helps smooth over the post-nap grumps. What took me so long to discover these wonderful books? I just want to crawl into the pages and live in that world.
:: Tricycling is oh so much fun! V has recently discovered this simple childhood pastime and tried to share it with O.