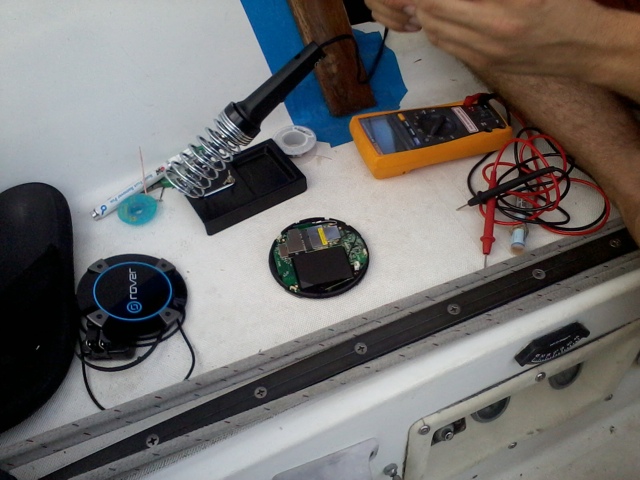 Our Clear Puck, the source of internet has taken a beating. So much that the fragile USB plug stopped charging. Luckily, our neighbor Joe is an electrical engineer.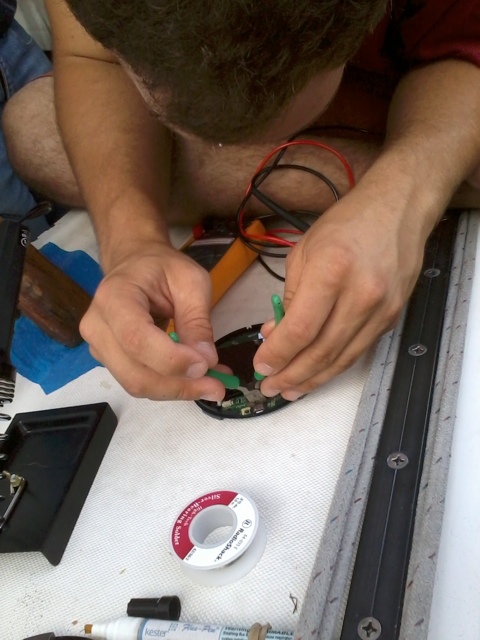 With a few special tools, he was able to solder the connection back together, saving us a hundred bucks. In gratitude, we baked him a small apple pie (more on that another day).
It's the little things like this that make the community special.