Unlike the very impressive shots of underwater babies at Zachaboard and Bumfuzzle (July 21, 2011), our efforts to teach V how to swim look more like this.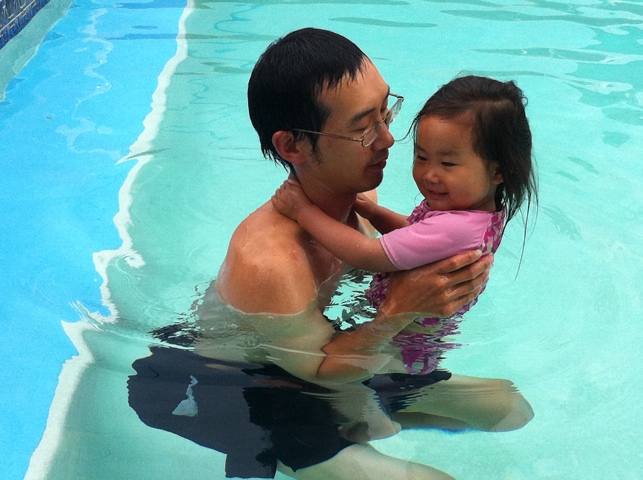 Can you see the little limbs clinging on for dear life (her legs are wrapped around daddy's leg)? The tense smile? It takes herculean effort to peel her off. Even as a baby, V did not enjoy being in the water.
I recently signed V up for the parent and child swimming class at the local Y. It turned out to be "Water Babies 101."  Since O is not allowed at the marina pool–which is unfortunate as he loves the water–I've decided to take him instead. Whatever I learn, I will have Tig work on with our little octopus until she is more comfortable. When enrollment comes up again, we'll sign V up for classes with bigger kids.
After Tig persistently worked with V over the past couple of weeks, swim lessons now look more like this.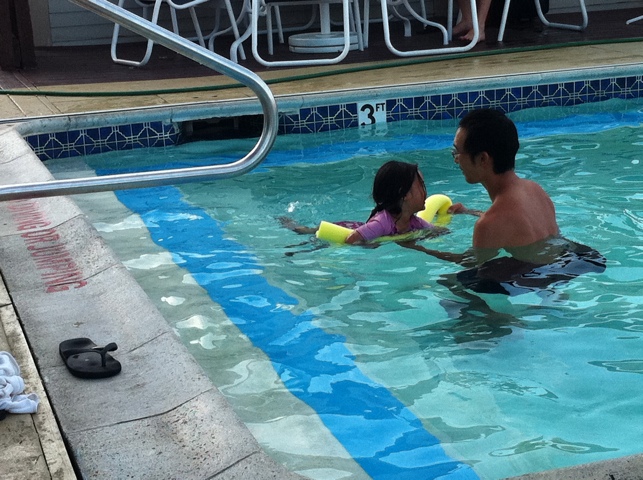 Progress. Slow and steady progress.