July has been a month of firsts: the first time we went sailing by ourselves; first anchoring off of Spectacle Island; first time docking by ourselves.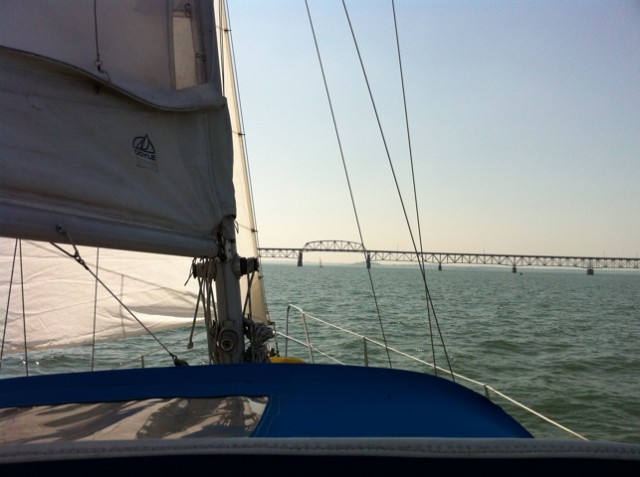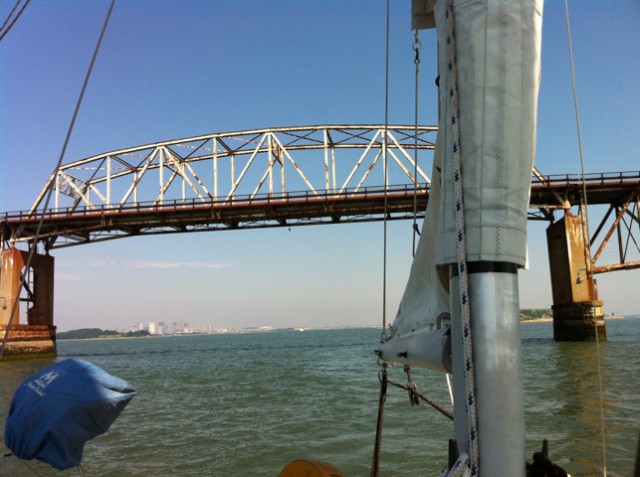 The first time going under a bridge–we held our breath as our mast cleared under the Long Island bridge.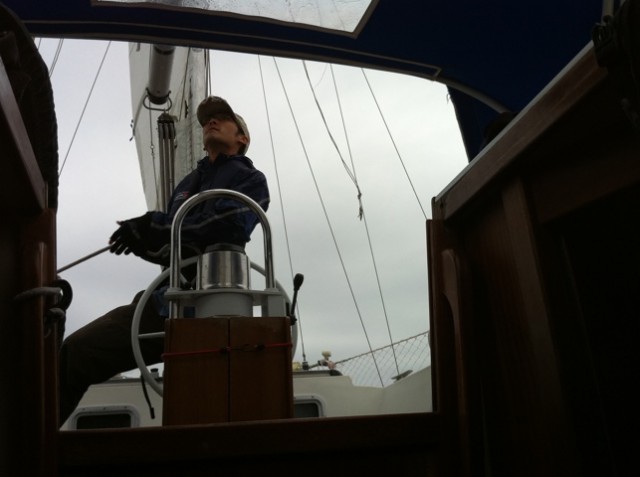 On Monday, we had another first: we took up our friend Chris' invitation to overnight at the Winthrop Yacht Club mooring.
We left around 4:30pm in drizzly weather and got there around 6:00pm. The launch operator met us at the "Water" mooring, and Tig picked up a very slimy mooring line. We then got a ride to the yacht club and had dinner with Chris and his girlfriend Hillary.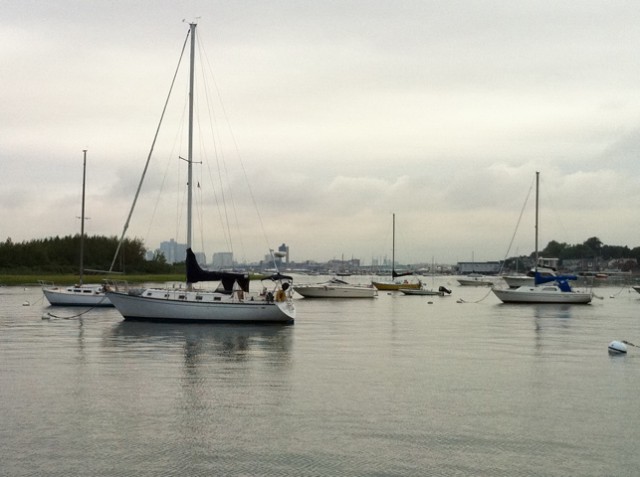 The night was peaceful with an occasional wake and only a few airplanes overhead. The next morning, we celebrated with a breakfast of pancakes.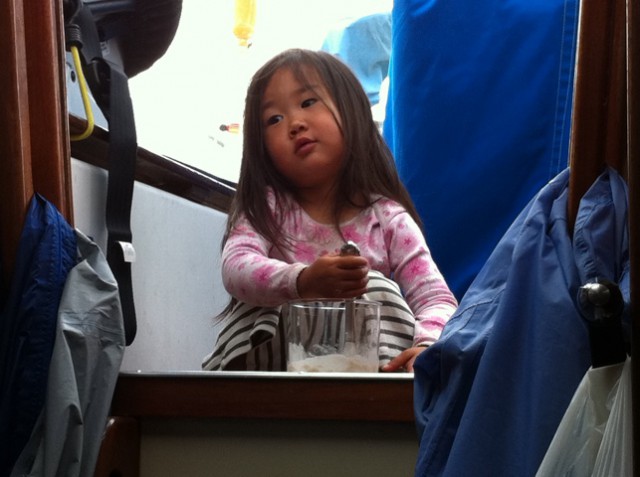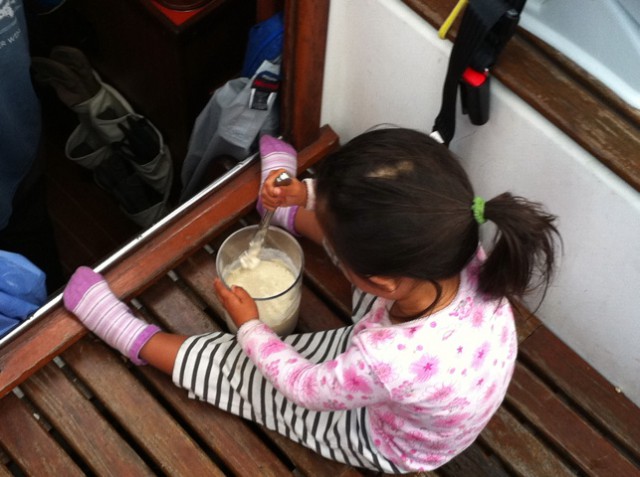 After breakfast, we unhooked from the mooring and took off. The winds were light, so we had to motor much of the way.
With one overnight under our belt, we are looking forward to another trip.