After dinner on Tuesday, we were winding down for the night and listening to our next door neighbor Dan's weekend sailing story. Suddenly, we hear our neighbor's fishing reel jerk.
"Bruce, fish on!" Tig yells across the dock. Bruce runs out and grabs the fishing rod, which is taught and jerking. He yells instructions over his shoulders.
Tig leaps onto his boat and grabs the fish net from the rack and the two of them hauled out this 30″ striped bass, which, incidentally coughed up a whole crab on the way up.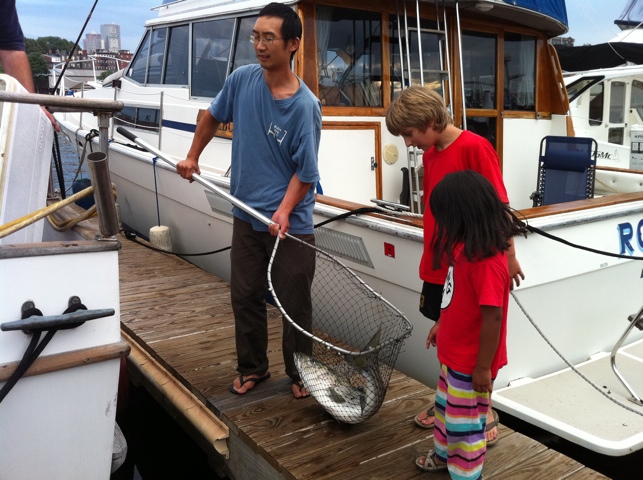 V, wide-eyed, talked about the fish at length at bedtime. Never a dull moment on the docks.