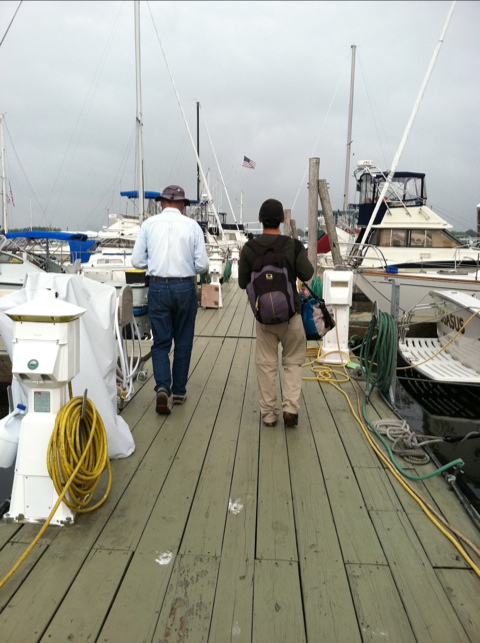 On Sunday, Dick and Judy invited us up to the Winthrop Yacht Club for a morning sail on their Pearson 30.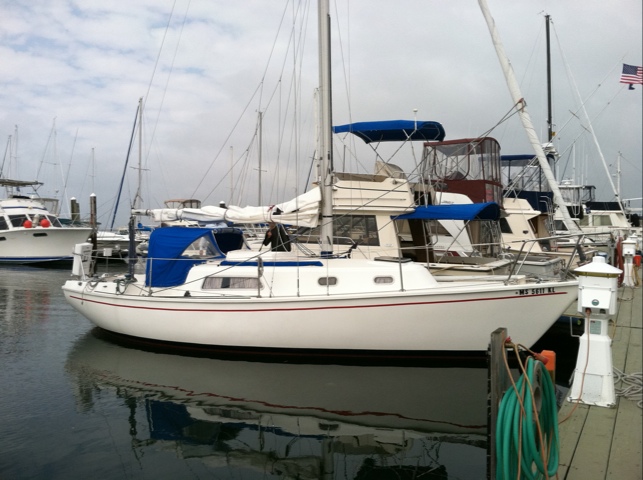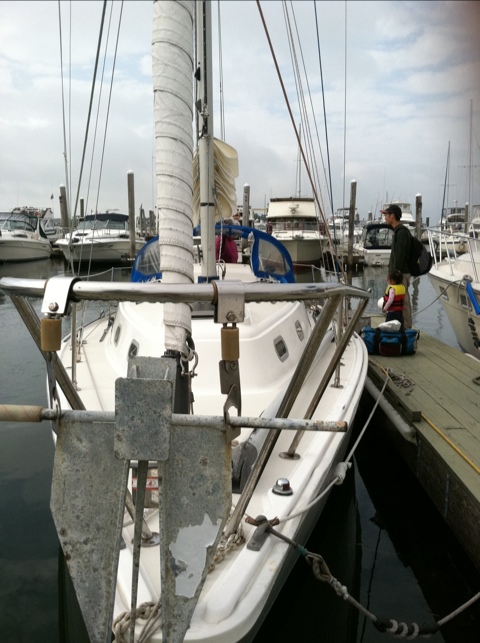 Under the gray clouds and light wind, the water rippled, looking like a large silvery scaled sea creature. The boat glided smoothly and quickly along.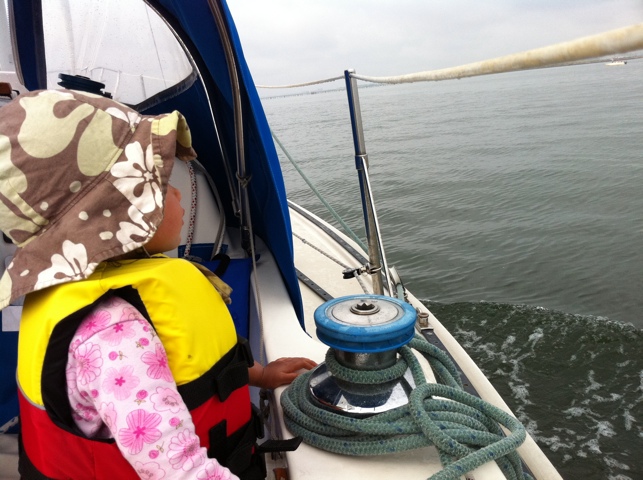 We sailed by the airport and passed Long Island and George's Island before the wind died down. By then, the sun had come out. We took out the "iron sail" and motored back.
The kids, tired out by the fresh air and wind, fell asleep in the car ride home.