So the first cushion did not go as planned. Maybe it was the layered IKEA foam, or the bread knife I was using to hack away at it. At any rate the cushion didn't @#!$ing fit. I was sleep deprived, cranky, and ready to throw in the towel. Tig humored me while I called a few upholstery places. Then, after I had put down the bread knife, he gently persuaded me to try again, this time with the small cushion insert from the V berth.
I re-read the chapter in Don Casey's Canvaswork & Sail Repair, took down some notes/ideas on how to improve the process, and started up again.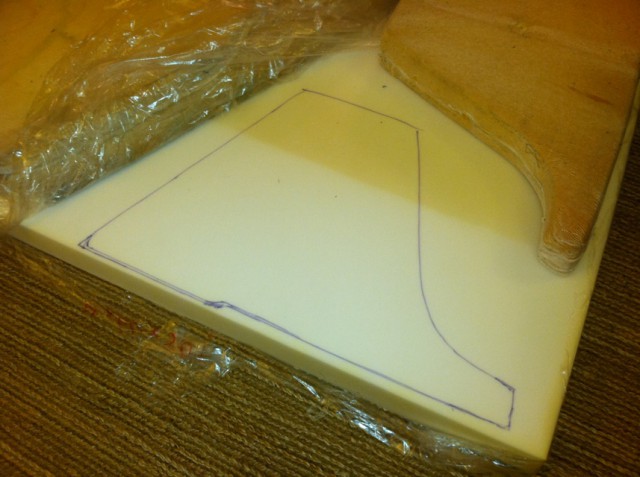 We bought fresh sheet of high density foam (HD99) from A. Bonnie Poly Rubber Foam. A 60″ X 80″ X 4″ sheet came out to be ~$220.
We also got an electric carving knife. Not as good as a professional foam cutter, but better than a bread knife. We have a scrollsaw, but the blade wasn't long enough.
Instead of playing with fire, I opted for a simple zig-zag overlock on the edges using my less expensive stash of white poly thread. The edges lay flatter and frayed less.
I followed Don Casey's advice to notch the top and bottom pieces of fabric for better alignment of the boxing. I reused the fabric from my botched up cushion.
We worked late into the night cutting all the pieces. In the morning, Grandpa Jack watched O as I stitched everything together carefully. Here's the finished product; it's not fabulous, but much better than my first attempt.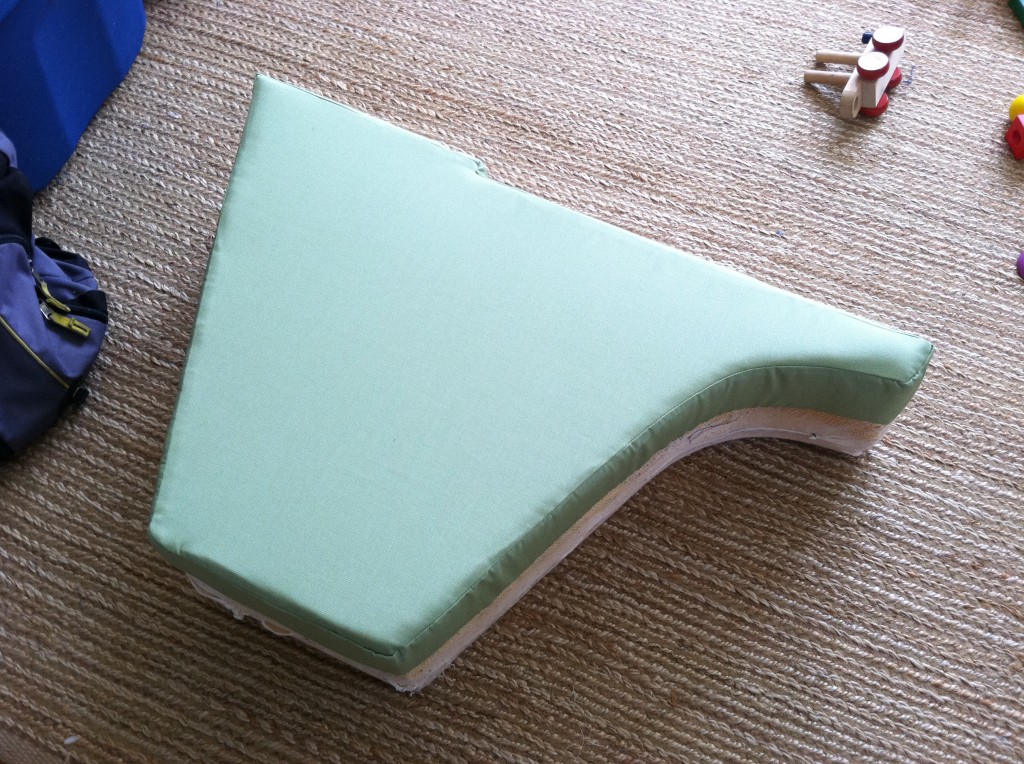 On a side note, check out what we found in our bow locker the other day?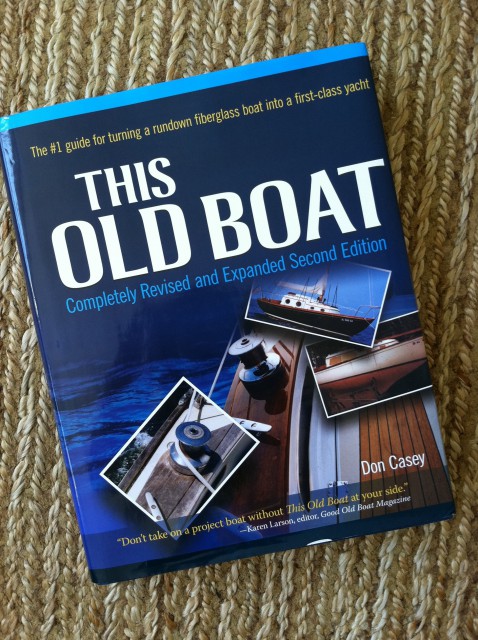 A boat-warming gift from the wonderful Chris of French Lessons. (By the way, Chris will giving a presentation/talk at the Pelagic Sailing Club's June meeting: "Overboard-Recounts Being Marooned in the Middle of the Ocean, a True Blue-Water Odyssey of Disaster and Survival.")  Thanks Chris!