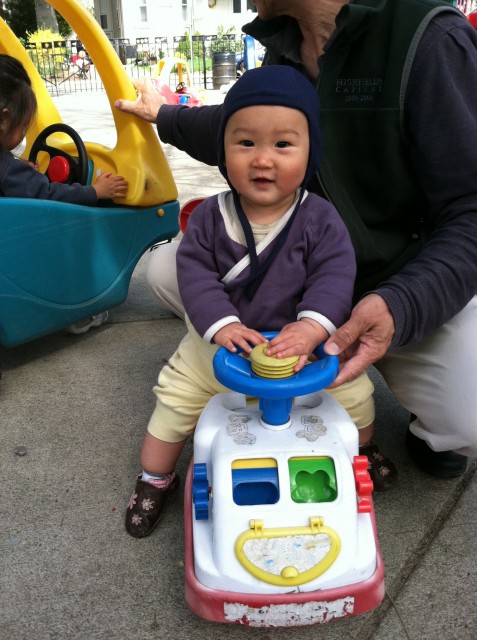 Trying to keep things somewhat normal for the kiddos.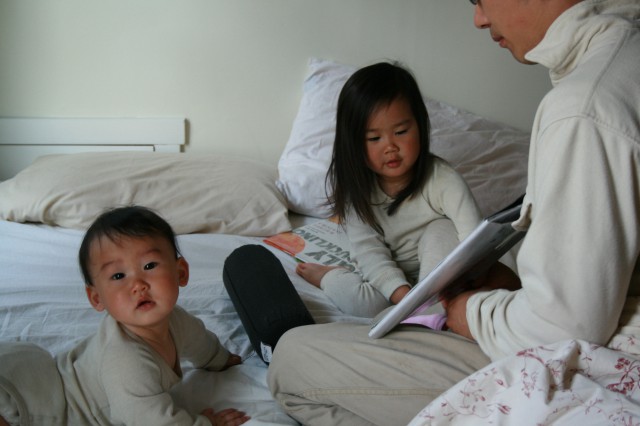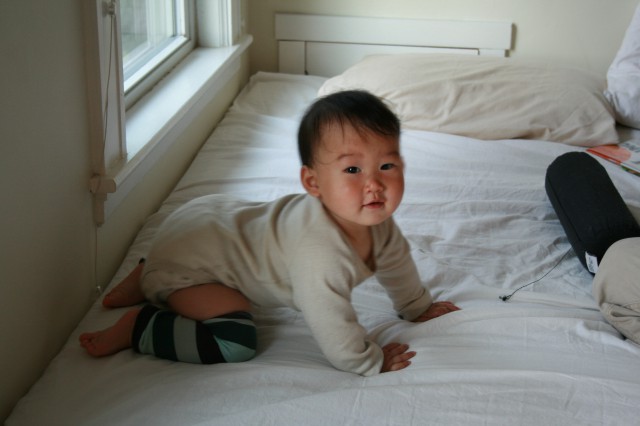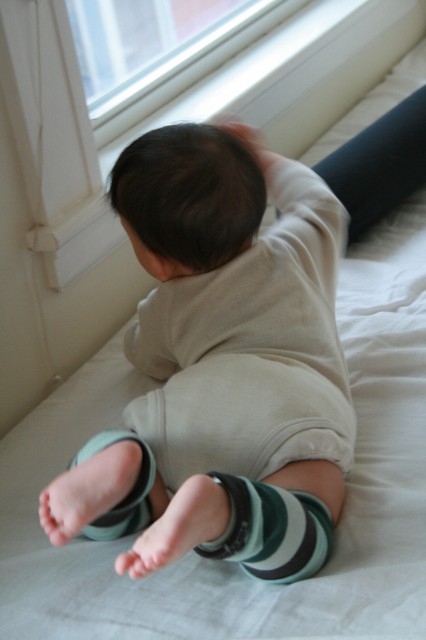 I can't believe O is already rocking on his hands and knees, and belly crawling into all sorts of trouble.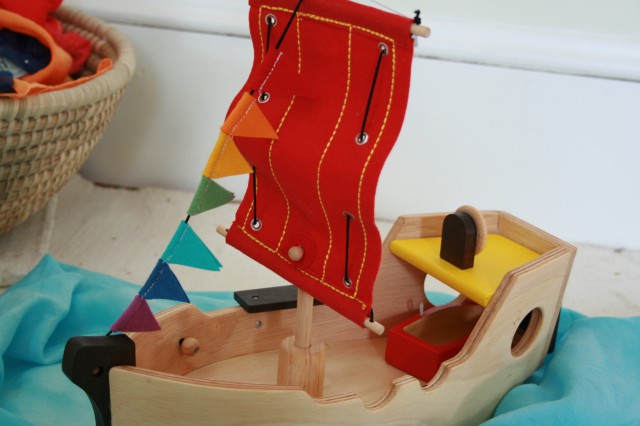 A few weeks ago, I completed a fun "boat project" for V's berth: a peace pirate ship. We had bought the Plan Toys pirate ship as a boat present. But it was important to me that this was a peaceful pirate ship, so I created a rainbow banner.
Check out Pirates for Peace: "an innovative and exciting project which will offer young people from all conflict areas all over the world an opportunity to build bridges between their communities by broadcasting from a radio station on board ex-naval vessels." I have not had any experience with them, but that's something I could get behind.