But first, some fun and boat visits.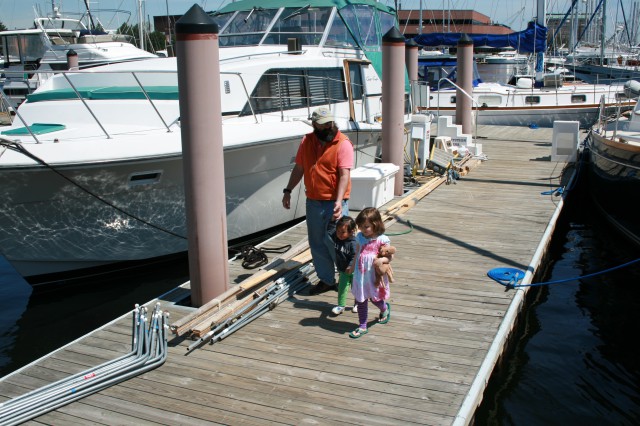 V walking with John and S.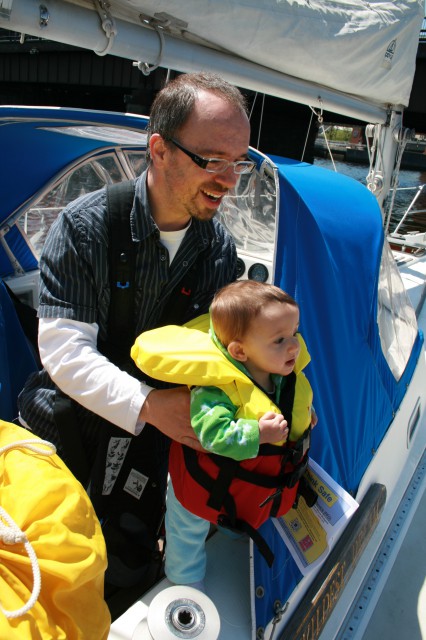 Our friends Victor and Zippy come over to hang out.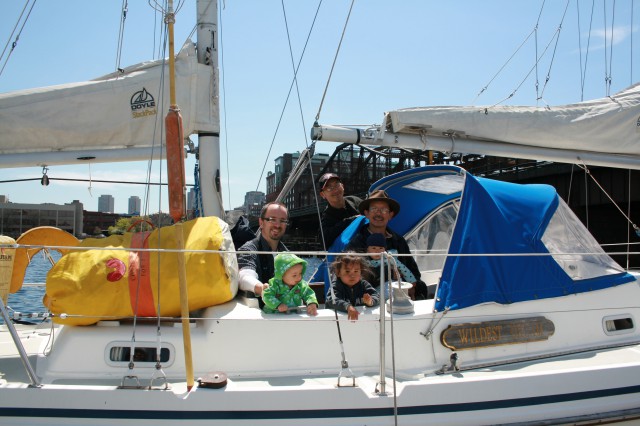 The gang posing: Victor, Zippy, V, Tig, Grandpa Jack and O.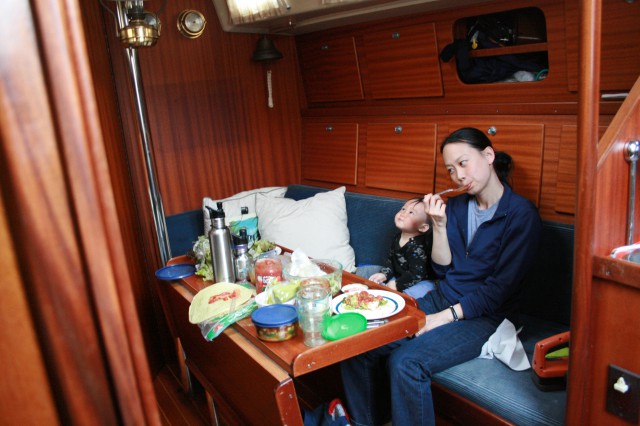 O and I ham it up for the camera while we dig into some burritos. Tig wanted to enjoy dinner on the boat so I walked to the marina one day after work to meet them. As soon as we opened the companionway hatch, we noticed the beeping of the high water alarm. Uh oh…
Our joyful celebratory first dinner on the boat became a stressful evening as the manual bilge pump quit. Instead of eating dinner, Tig pumped out the bilge by hand (there's a portable hand pump and bucket on board) and investigated, while I tried to feed and placate a cranky toddler and baby.
Installing an automatic bilge pump and repairing the manual bilge pump moved to the top of the priority list, bumping the propane leak repair down one notch.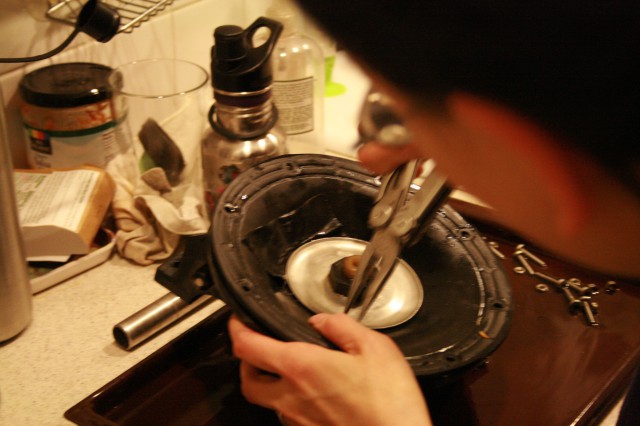 Tig made me do an autopsy on the manual bilge pump and repair the diaphragm with another patch while he ordered some spare parts for it.
I've heard that houses often have nervous breakdowns whenever ownership changes hands; the same could be said of boats.
Save