Last weekend, we were supposed to see a 32′ Contest. 32 feet is probably the smallest length boat we could live on. This 32 footer actually has an aft state room. It has a lot of potential for such a small boat. A couple of negatives for us is the ketch rig and the deck stepped masts.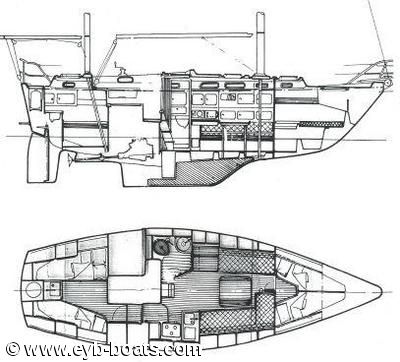 Unfortunately it's winter in New England. This boat has been sitting uncovered in the yard and there's been so much snow that the broker thought it best if he showed it some other time when there's less snow. I'm not sure if being left uncovered in the winter is a bad sign or not. We'll see next weekend when we do actually get to see it. I'm keeping my fingers crossed for better weather.
In the meantime, I've been building a snow cave and tunnel with the huge piles of snow in our yard with V.