The sun smiled down on us on Friday. We had plans to hang out with Ellen at sv Rubicon at the Constitution Marina. I had been looking forward to meeting them ever since I came across their blog.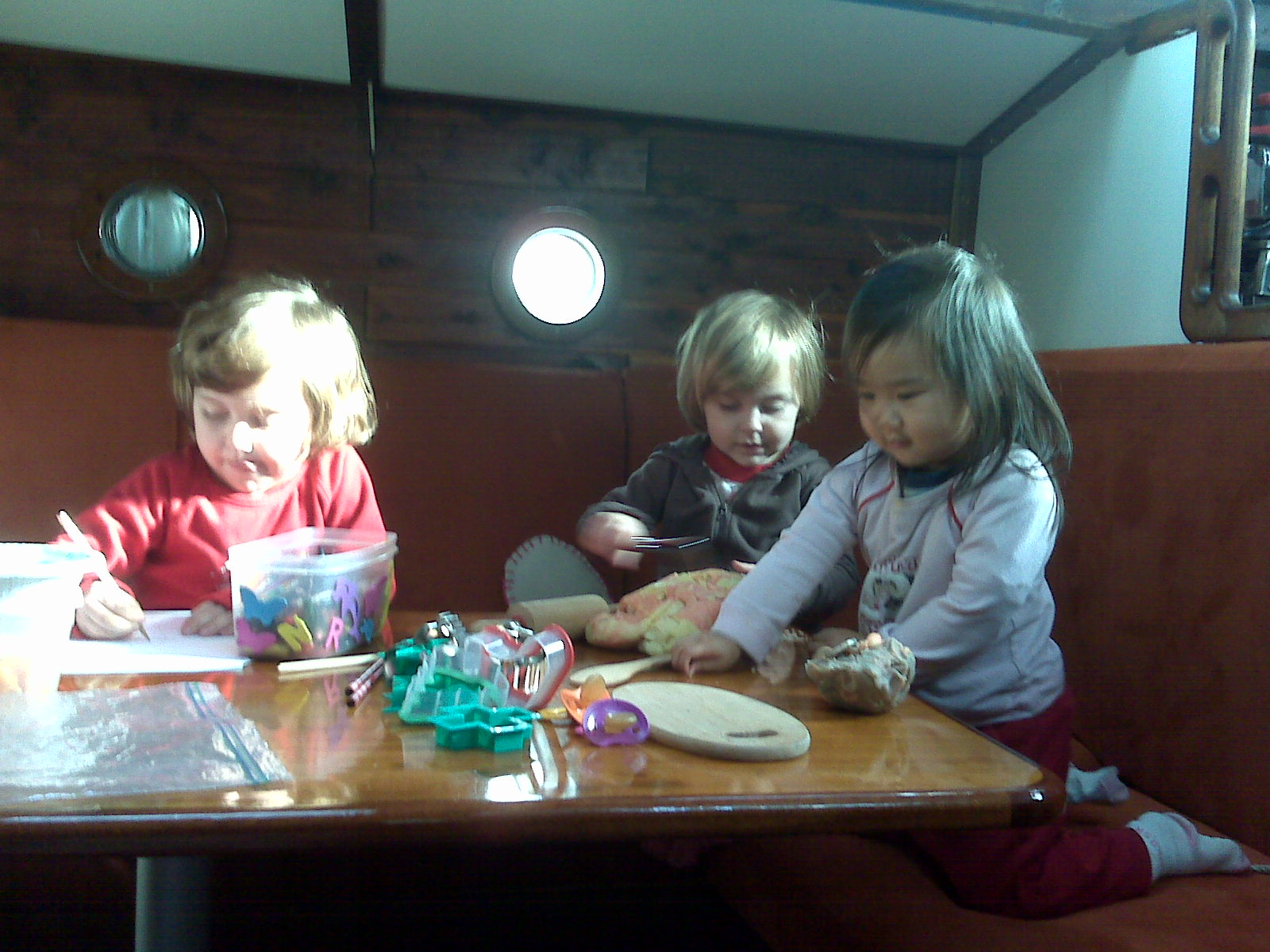 S and R welcomed us immediately, sharing their toys. The three girls played dress up in the forepeak and spilled back out into the main cabin for some play dough fun. S drew us our future sailboat.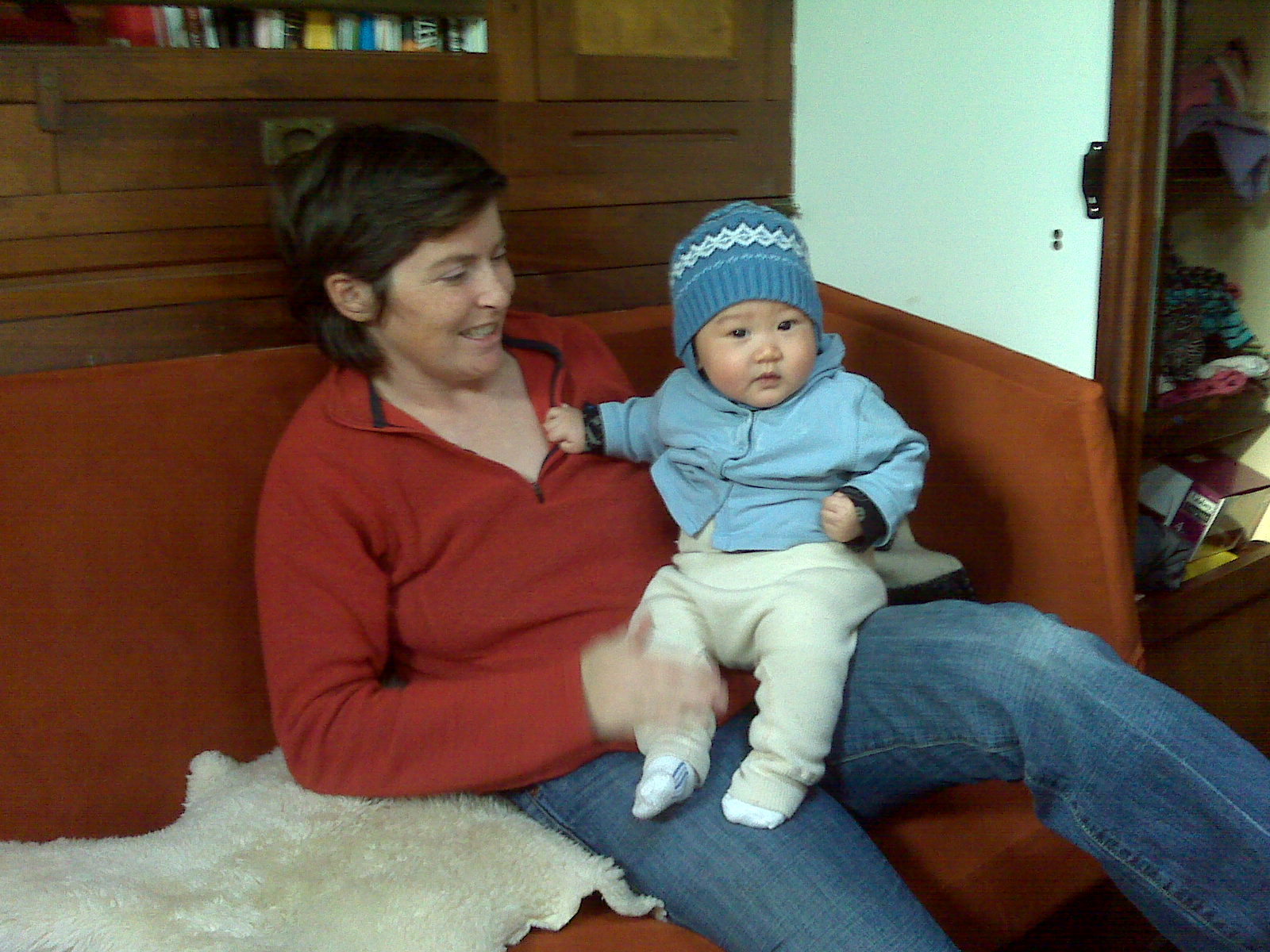 Ellen and I chatted about sailboats, how they live on a boat with two small children, their plans for the spring, boatschooling, and sailing celebrities like the Martins and Zach Aboard. She and O also talked a bit.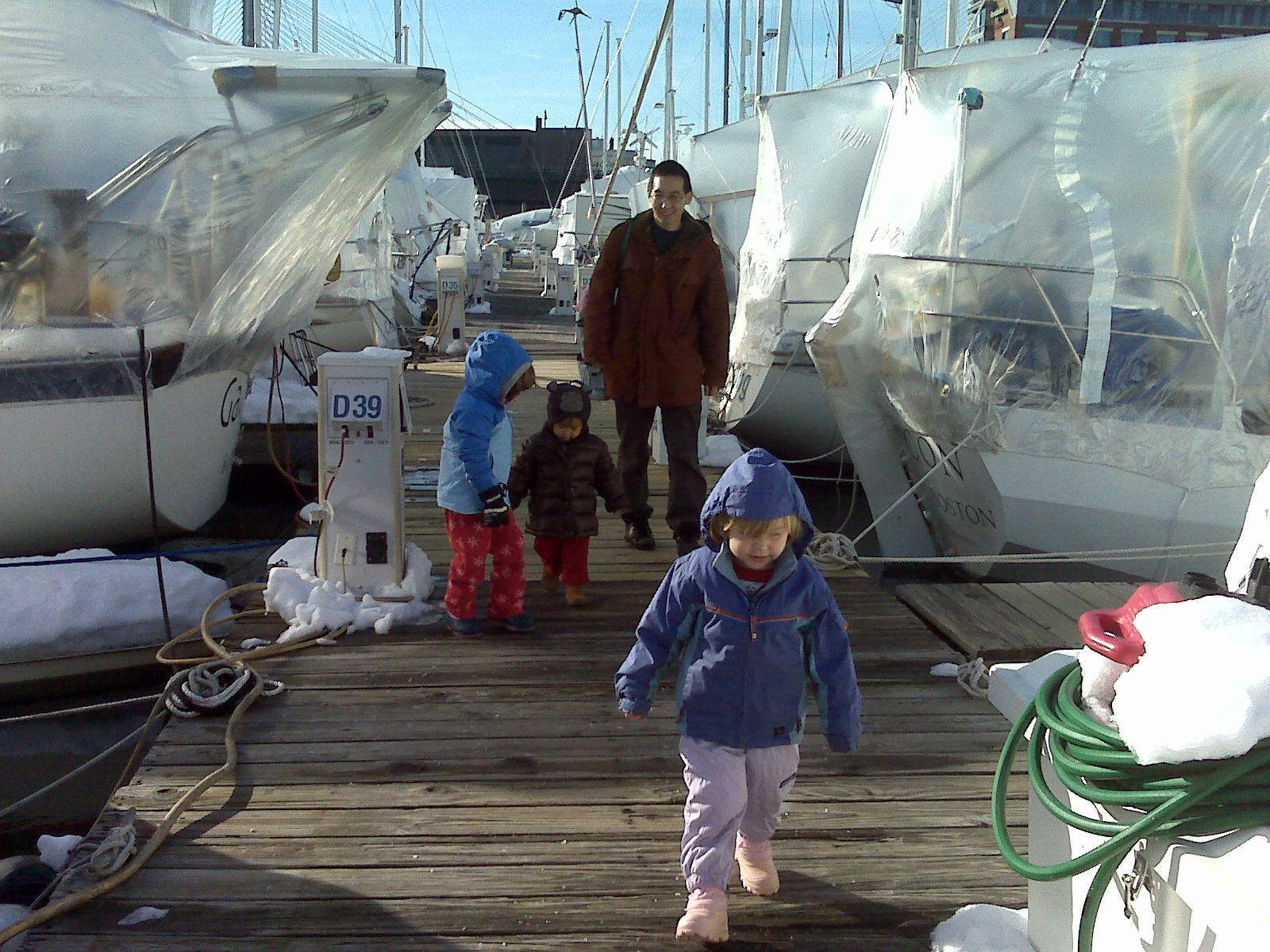 Tig joined us after visiting Ryan, another liveaboard on a Gulfstar 37. We hit the docks afterward to visit Kelli at Shantih.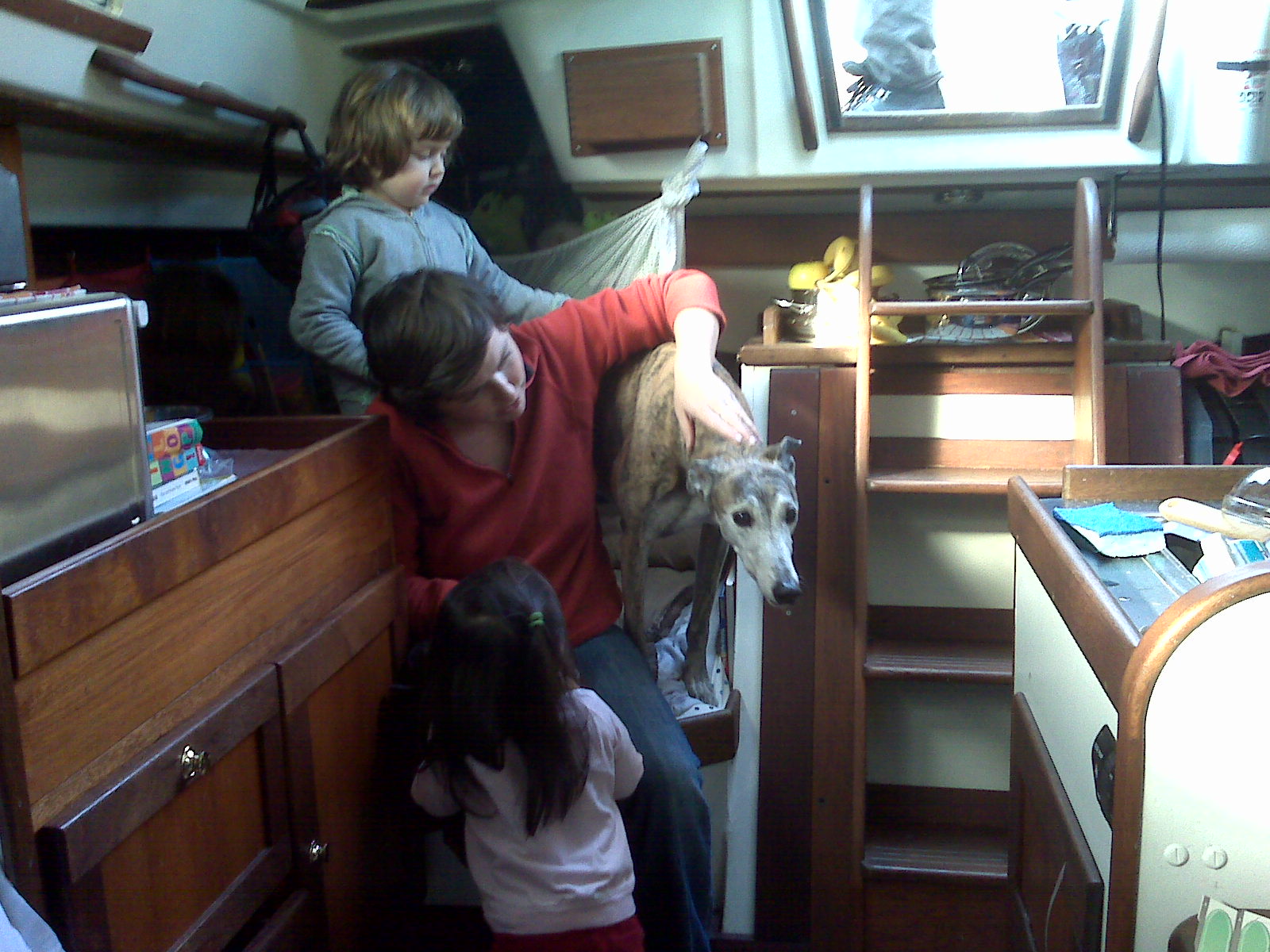 We crashed Kelli, Jon and Seth's Morgan 36 (Jon and Seth were out on an errand). Chase, above, wondered who invaded her space.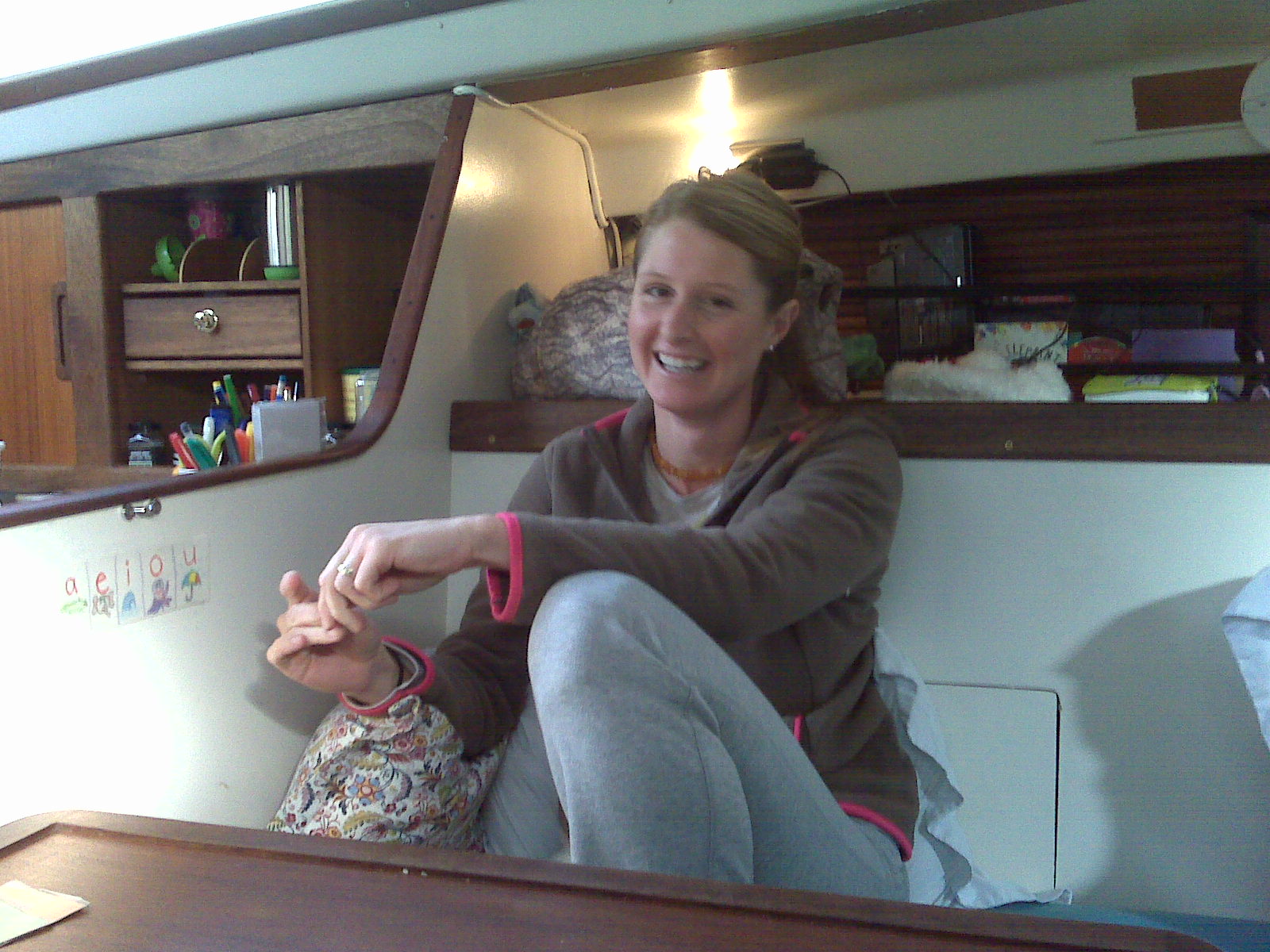 Kelli, our gracious hostess. Doesn't she look like a spokesmodel for liveaboards? We are so looking forward to joining this wonderful community.
Save