Last weekend, we had the opportunity to visit Justin and Jenny aboard Madrigal, their 35 Erickson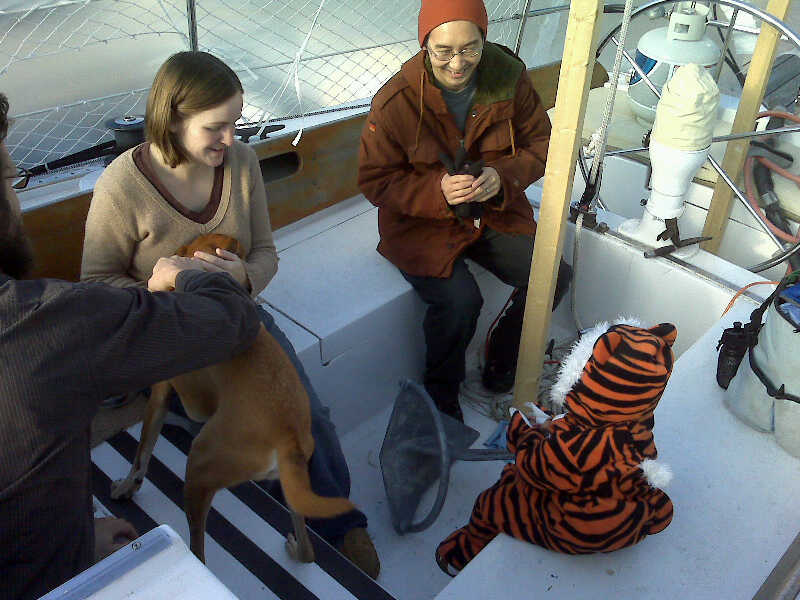 V insisted on wearing her her tiger costume for the occasion. We spent some time talking about how they found their boat, the buying process, the survey, and the work they did on the boat.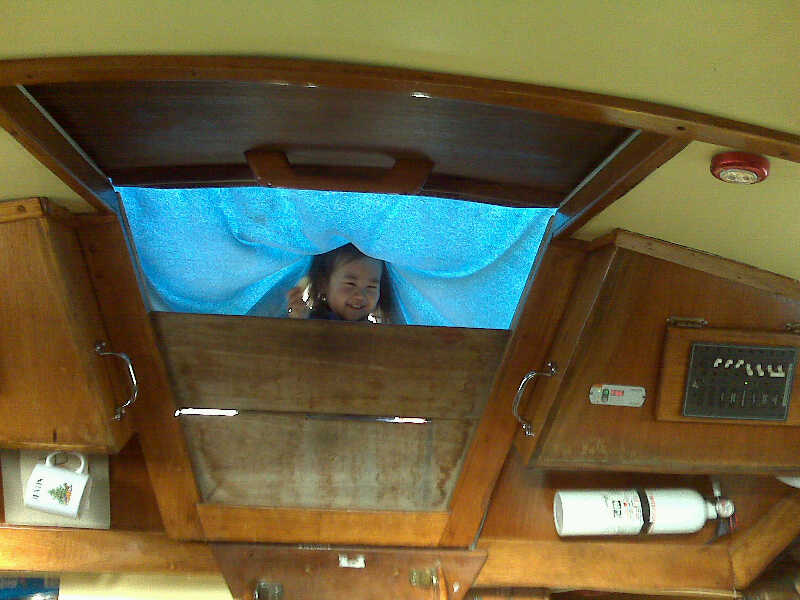 V played peekaboo from the cockpit while we discussed their latest venture, a 45′ unfinished boat they bought for a dollar off Craigslist! Its basically a hull with a roughed in interior, so they have their work cut out for them. Another project in the works is a baby on the way, expected in March. We're so excited for them.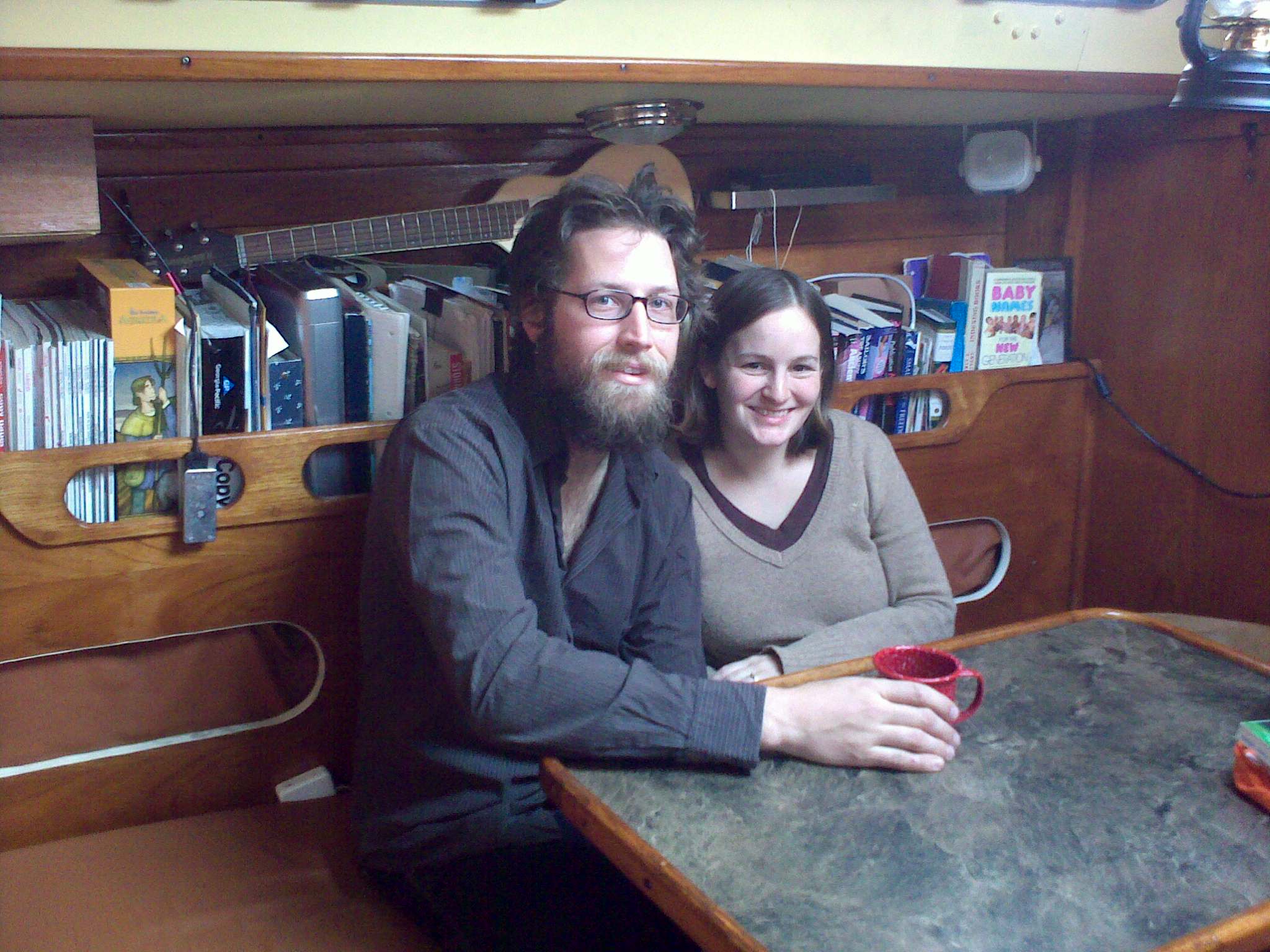 Thanks Justin and Jenny for having us over! You can check out their blog at aboardmadrigal.blogspot.com.
Save
Save