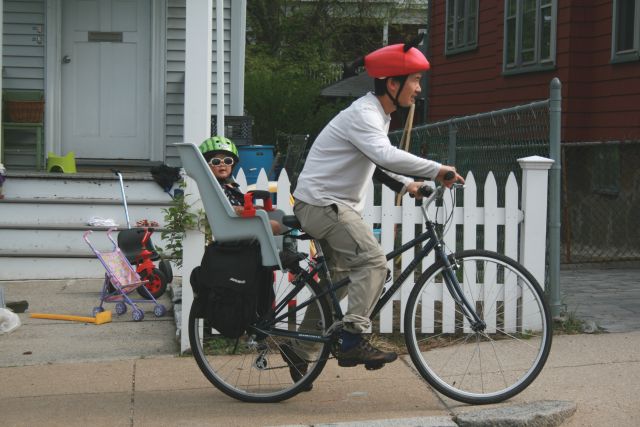 Tig recently got a new (used) bike from Bikes Not Bombs. With the warm spring weather coming, he wanted to be able to take V around on short trips without using the car. In our neighborhood, it's pretty common to see parents biking with their kids. V got a bike seat and a heartbreakingly cute "Little Nutty" helmet in the watermelon design.
In keeping with the one-in-one-out principle, he donated his beloved Cannondale road bike – the one that took him across country 10 years ago – to BNBs. The gears and drive train had seen better days and it was unsafe to tote V around with it.
Maybe next year I'll join in on the fun.