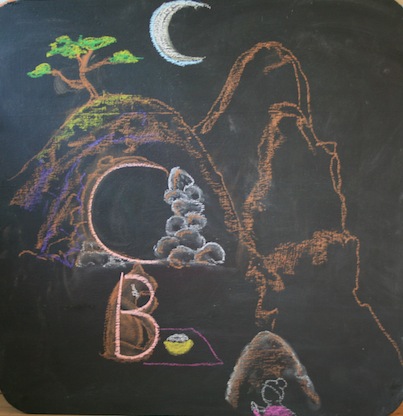 Here are my notes on the alphabet block we did this fall (we started in October and finished up in early December). I created these lessons in response to V's request to do more writing and her desire for some structured learning. The block was patterned after an Oak Meadow/Waldorf approach, but everything was tailored to my girl.
For the container story, I borrowed heavily from Carrie at  The Parenting Passageway; the story featured a girl (who was V's age) on a quest to learn the letters. Each week, I told a sub-story (fairy tale) and revealed the chalkboard drawing with the hidden letters.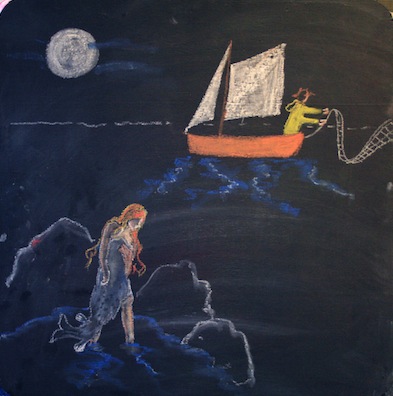 I chose fairy tales from different cultures, especially ones that were not too scary or violent for my sensitive child.
Container story: (K)ing, (Q)ueen
Child of the Thunder: (D)ragon, (R)iver, (Z)ig Zag — Japanese Fairy Tale
The Ruby Prince: (S)nake, (W)ave, (J)ug — Indian Fairy Tale
Vasalisa the Beautiful: (H)ut, (Y)ew, (G)rain — Russian Fairy Tale
The Crescent Moon Bear: (C)ave, (B)ear — Japanese Fairy Tale
Ivan and the Chestnut Horse: (P)rincess, (T)ower, (V)alley
The Stone Monkey: (M)ountain, (L)ilies, (X) mark — Chinese Fairy Tale
Sealskin: (N)et, (F)isher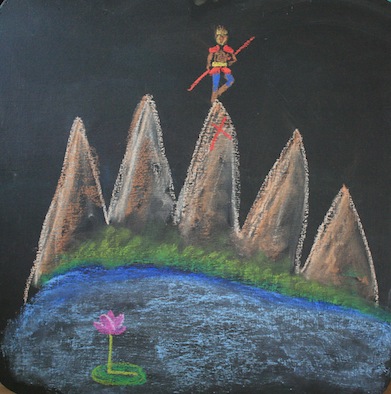 Projects:
Wrote each letter in main lesson book
Wrote a limerick (either I made up or adapted from the book Animalia, by Graem Base)
Wrote and illustrated three words per letter.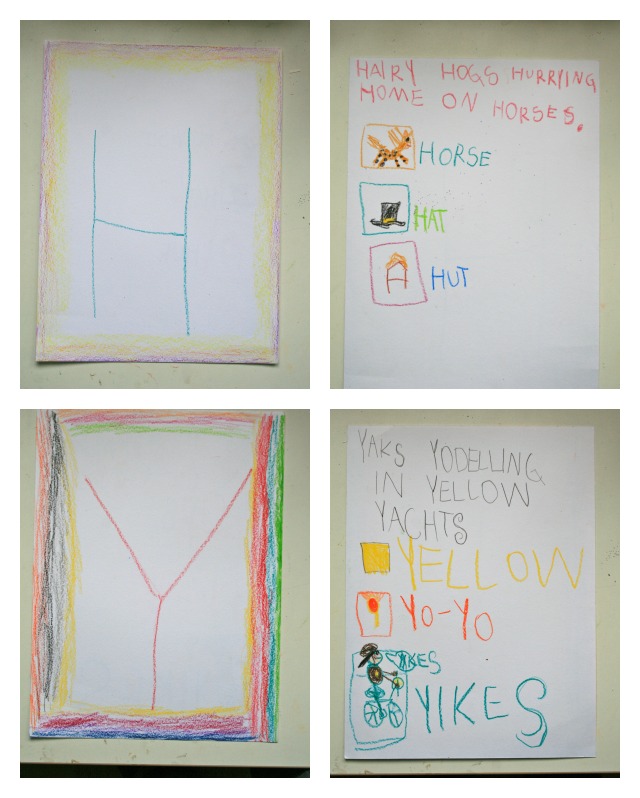 Crafts:
Glitter letter pictures
Mosaics, found objects
Bread sticks in shapes of letters
Baked playdough in shapes of letters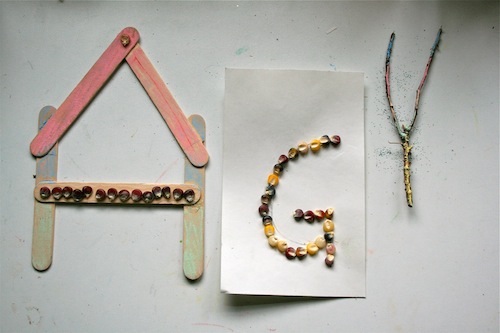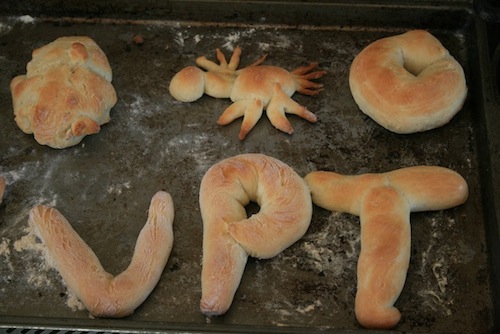 For the vowels and lower case letter, I used a lesson plan from Mrs. M's Yahoo files and wove it into the container story. In this sub-story, a King sends for help in battle, but at that time there were only consonants and capital letters. After a close but successful battle, the King's scribes created vowels and lower case letters to help with communication.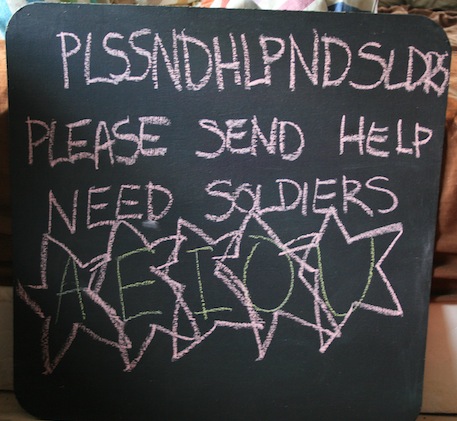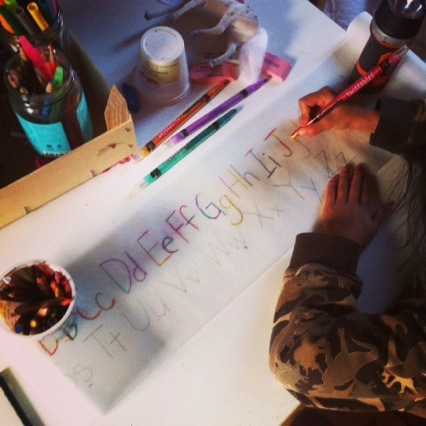 At the end of the alphabet block, V got a crown of letters like the main character in the container story.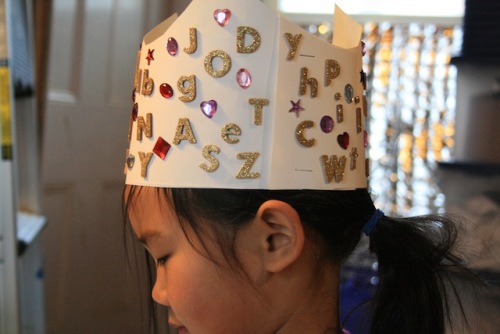 All in all, V enjoyed the block and wore her crown proudly. I had a bit of a learning curve around lesson planning and patience. I received a gift of homeschooling materials from a dear family member and we're excited about the new year and all its possibilities.